Well, this is the moment! The moment that we have all been waiting for has finally arrived! And here it comes…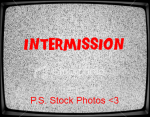 Oh yeah, I just got my pizza delivered! Now where was I? Right, The new A.Typical RPG gameplay trailer, obviously. Let me rephrase that particular statement to emphasize its colossal importance.
A.Typical RPG Gameplay Sneak Peek Released!
Expect a big announcement about a demo and pre-orders soon!
Plus, I also have a bit of a bad news - our initial estimate of a March 1 release date was very optimistic, which I am afraid we won't be able to meet. We'll keep you posted on this. We are a small indie team, and we would rather release late than release incomplete. Hope you understand.
I'll let you enjoy the video now, visit the new Pyrodactyl site to find out more about the game. I'm leaving for now, my pizza's getting cold.