What's new this update?
I designed and implemented three new puzzles for the ship. Two are co-operative, and one can be performed by a single character. Early play-tests have shown that the controls and interface are confusing to new users, and so I've spent some time thinking about usability - and the results of this are starting to come through into the game as well.
New Puzzles!
I've been designing new puzzles for the ship, and three of them are now implemented. There's one involving space turtles, one involving star dust, and one about fixing the engine (again). I've got two navigation puzzles lined up, and a rough plan for a puzzle involving pillowcases.
Here's a picture showing the current state of the HMS Fearful, which is of course just using temporary artwork at the moment. Everything in the level is something that you can interact with, and by the time the planned 10 puzzles are implemented it's going to look perfectly chaotic.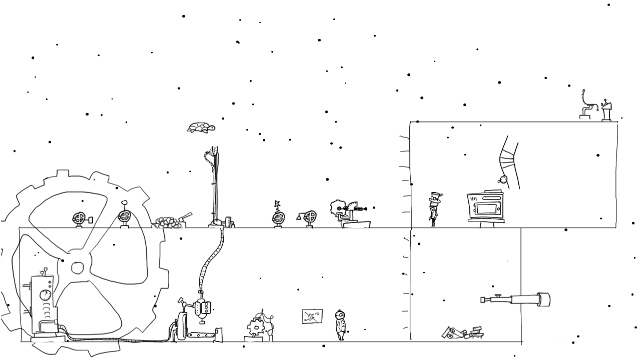 puzzles : 4 co-op / 2 stand-alone
objects : 2 introduction / 8 tutorial / 15 ship
And here's a bonus picture showing some of the sketches that led to this: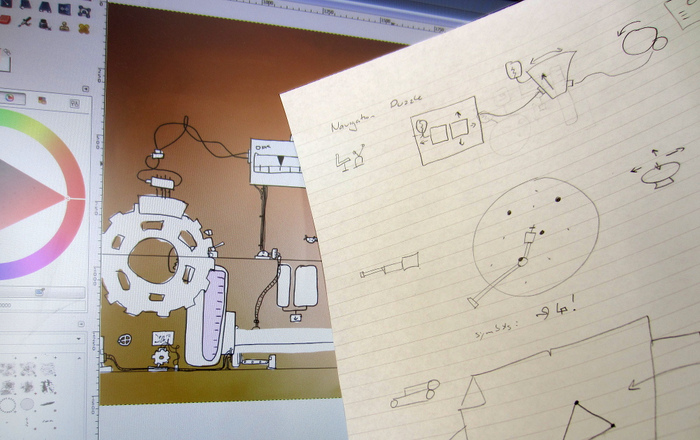 Controls
The plan is to release 39 Days to Mars on PC first, followed by Linux and MacOS. This means that the majority of people will be playing with a mouse and keyboard. Unfortunately, the mouse controls have been broken for the last 5 months. Fixing the control system is a time consuming and fairly unrewarding job - so it's been at the bottom of my TO-DO list for a long time. This week, I finally dived in and did enough work that the mouse is working again. I have a few ideas for improving the interaction, and hopefully these will be done in time for the next update!
But for the moment, here's a picture that sums up a week of frustrating but successful work: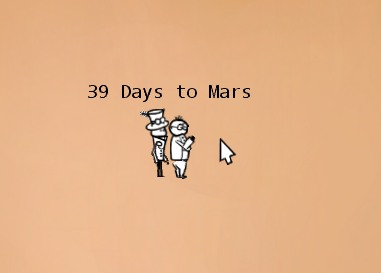 Watch this Space
Over the coming weeks I'll be working on more puzzles, and trying to get the interface working better. I've got some ideas about a 'sketched' type hints system, as well as playing around with some different methods to highlight active puzzles and controls.
If you'd like to keep up with the development, remember to subscribe to the 39 Days to Mars development blog. Updates are also posted to Facebook, and I'm trying to tweet more about the development process on Twitter. And as always, if you've got questions or comments just leave them below.