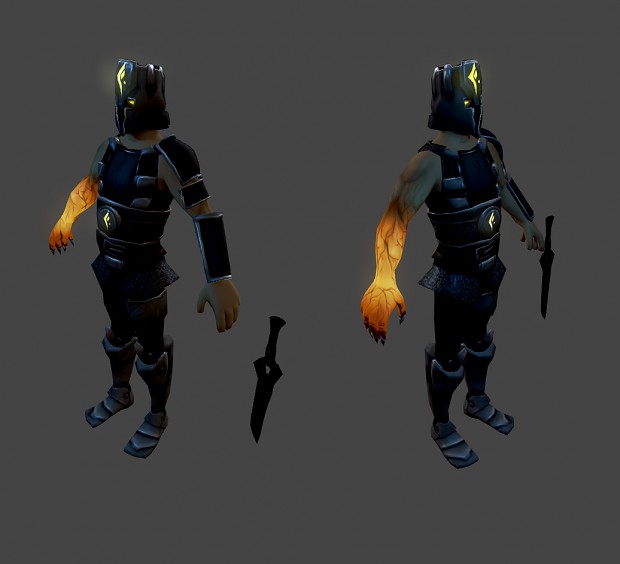 As of right now the main focus has been preparation for the Intro Trailer. Having something that catches your audience and keeps them wanting more is crucial for an Indie games early success. On a more personal note I want to push something out there that really speaks to the core elements of the game and will give the people something to really look forward to. It is for that reason that we are putting so much time and effort into making the trailer as professional as possible.

On top of work towards the trailer we have been working to add in some feature to the game. Earthmark and Telanor beefed up the algorithm that generates terrain and added some well overdue love to what is generated via the script. For now we have mountains, beaches, cliffs, and tree's being created upon the initial load. We ran into some memory issues with trying to create a forest, but they are working to resolve those issues before launch. Myself and Toldi have been working to create models for the tree's and other foliage that will be present in the game. Such assets are rather complex to create if you have never done the work to make them and it really takes a massive understanding of how nature works to even be able to properly mimic those types of models. We have several concepts we are working from to create the foliage but nothing has stood out as amazing yet. We hope that in the next week or so we can hammer a few out that will be acceptable for the style we wish to work with so that we can close that portion of model work out until after the kickstarter.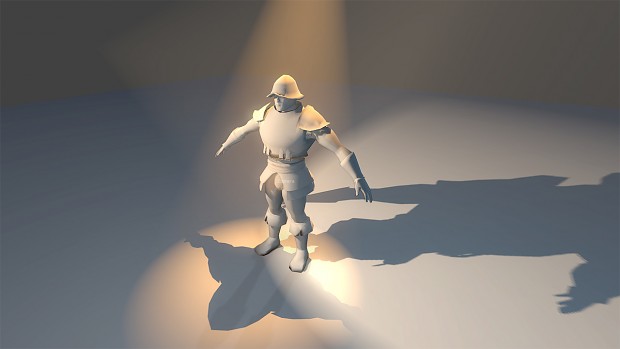 I will be starting work on the texture for the Human, Goblin, and Cyclops Boss model this week. Most of the base texture work for the Human model is complete. I need to texture the armor and create a second base texture for when the armor is equipped. There are some small concerns with how I will handle that process ( changing the base texture ) but I will figure it out when we get it working in game. Something I did not realize about all of this is how complex it can become. Normally you play a game and never really realize how much effort goes into making each part work. I now can see the vast amounts of knowledge and skill that are required just to get a single character fully animated, textured, and feeling as if it is a true character.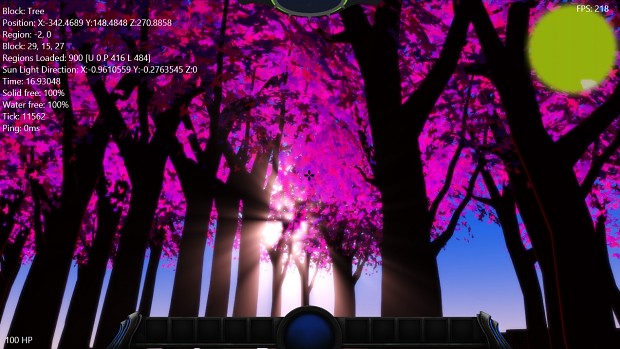 Lastly, I was able to get the wisp in the game. This will be a "helper" type of creature that will guide and show you around throughout the tutorial phase and when questing in the world. The wisp model is simple but has some complex structure to it. For example, the wisp has a bone system that requires particles to be attached to bone nodes. This can be utilized in other areas of the game and as such really helped us to figure out how we want to do this. Many things in games require particles to be created and with the option to attach a particle system to a bone we can really add some nice effects to almost anything in the game. I have yet to fully explore this new technology but I can assume it will only lead to good things down the road.
That is all for now. I hope to have a vast amount of screenshots and video ready for you guys at the end of the week. For now you can check out our youtube video of the most recent Character. If you like what you see please let us know what we can do to make the game better.
RuinValor: Game Website
RuinValor: Game Forum