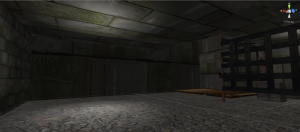 Well, hello guys/gals!!
I have some good news...Alpha 2.0 of my game is up!!!! That's right, I'm finally done with my level and it's finally put up online for everyone to view. I am so happy with that.
With all that being said, just like the title is said. It's in the Alpha stages. Stuff, especially the third level, isn't completely done. I just wanted to show you guys the basics of it; And also want to get some feedback from what's right and what's wrong. The third level will seem bare, but that's because I didn't feel the need to add many objects into the game. The main focus was to finally release this game to you guys to show you what I've been up to. Of course, I will start adding stuff here and there later on. I also have some more ideas for the third level to implement, but I don't want to add them for this release.
You will notice the third level being huge(At least compared to the first two levels). It was bigger than I originally planned. But, the items to search for will keep you hooked. In the final version, I may speed up the character just a little. That's why it's important to hear from you guys on what you think of the game so far. I'm not afraid to hear opinions about my game. If you think that there is something that needs to be fix just leave a comment.
There is some little stuff that I will quickly do today. Like find some more sounds. For the voltage box and also the elevator. But, I will figure that out someway. I don't want this level to bog my ideas for the next level.
Well, that's it guys. I will be leaving links to where you can play it under here. Which I have a web link and also I have a downloadable copy for you guys!
To play it on Kongregate: Kongregate.com
To download it from IndieDB: Indiedb.com