Hello Everybody!
Well, here's a long overdue blog post that I've been wanting to do for awhile. I have finally put my modeled level into Unity. It seems like it was AGES ago that I started making that level. Now, it's finally in Unity, and now it's off to the technical part now.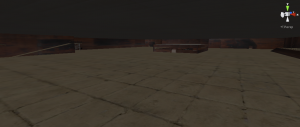 I've decided to change a few things around with the GUI area. Instead of having the items stay on your screen, it will go out once it used. Although, it didn't really matter in the other two levels because the most on screen at a time was two. In this one, you will have more than that. And I don't want to bog up the screen. Now, by the time of this writing, the beta of Unity 4.6 is out now. I'm thinking of getting it, but I will wait until the stable version is out.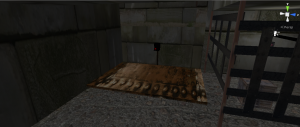 Talking about stable versions, all this talk of Unity 5.0 coming out I will eventually have to make a decision of if I want to upgrade to the new version or not. I'm leaning on not switching it up. I want to keep this game running on Unity 4.X instead of porting it to 5.X. Reason being, is because some things may or may not get screwed up in the next version; You will never know which one would get mess over in the process. So, I will keep it in 4.X and may only upgrade to 4.6 if necessary.
One last thing I want to talk about, after this level I will attempt to do a menu screen. Which, I have yet to think about until now. It will get redone if I do go to 4.6. Really, this has always been in the back of my mind to do. And the first one will be a rough draft so to speak. Just a title, start and quit. So, nothing to spectacular.