This is it! TF2D would be released now, if there wouldn't be one small detail - CS2D 0.1.1.6 WAS RELEASED.On the same day I wanted to release TF2D! Accident? Well, thanks to the new version there are many new cool features that doesn't affect the cs2d gameplay very much, BUT FOR TF2D IT'S A MIRACLE! Just look at this screen: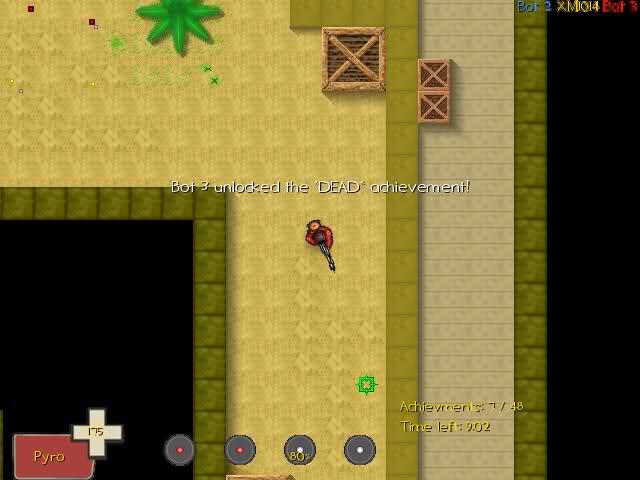 In the south-west corner you see the well known health meter, following by the capture point hud, and no CS hud! And that's not all, bots are compatible with all that stuff!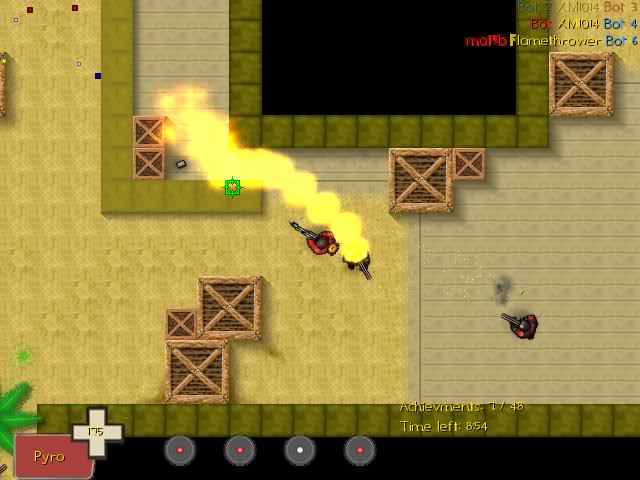 See here! A poor bot in flames! Wait a month to see THE REAL TF2D coming!