After many months this game finally reached a release, which makes it also the first game I released
ever (yay!).
From the last news until now, I added some new stuff (ending related) and scrapped off some other.
While this is a soft horror game, even if the demo showed pretty much what the game is about,
it did not have any creepy stuff going on, nor any creepy ambience, this of course changes as
you progress in the game (midway/ending).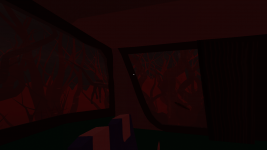 Other than the ambience getting different and creepier at some point during the game, the key
elements of the gameplay are the same, collecting Memory Shards by exploring the bus and
unlocking memories by playing mini-games.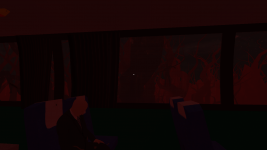 I also noticed many games offer a way to edit the mouse's sensitivity and not many like a high one like I do, so I added a way to edit this setting so it fits to everyone's tastes.
I also added/scrapped off some settings from when I began until now, so to avoid confusion, here are
the final settings (may differ from the demo version, since it is older):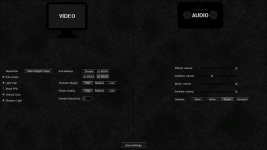 Said that, make sure to read the Readme when done downloading as it contains important(-ish)
information, also, if you want to know more details about the game (such as the requirements),
check the official website: Draakhex.tk
Which also contains an installer version of the demo, just in case you do not want a loose files one
(which is the demo hosted here in indiedb).
Have fun!