Hey everybody really excited because I can finally show a video game-play testing of our Alpha.
TRD Alpha Game-Play Testing #1
We're only showing the basic game-play for the Alpha because we want everyone to get the feel of the game. We aren't close to finish with the project, but wanted to show you guys where we are at. The zombies are using basic AI at the moment with no path finding. Their only goal is to attack the player, which means they are very hungry lol.
Our main focus at the moment is game-play and Optimization, and by the end of this month we will have a testing for the Alpha that can be played online and have the link on this thread so you can play as well as give us feed back.
HUD, GUI, and Heart Rate Monitor Update

Paul has been working on the GUI and HUD before my computer went down, and besides adding in the basic options, which are the PAUSE BUTTON and PAUSE MENU was able to add the Health meter which is a Heart Rate Monitor, and it's looking pretty sweet. The biggest problem he had was creating the flat-line. Unity doesn't use GIF animations so he had to fix all the frames, and export all the layers individually so he could use or custom texture packer to make a sprite atlas.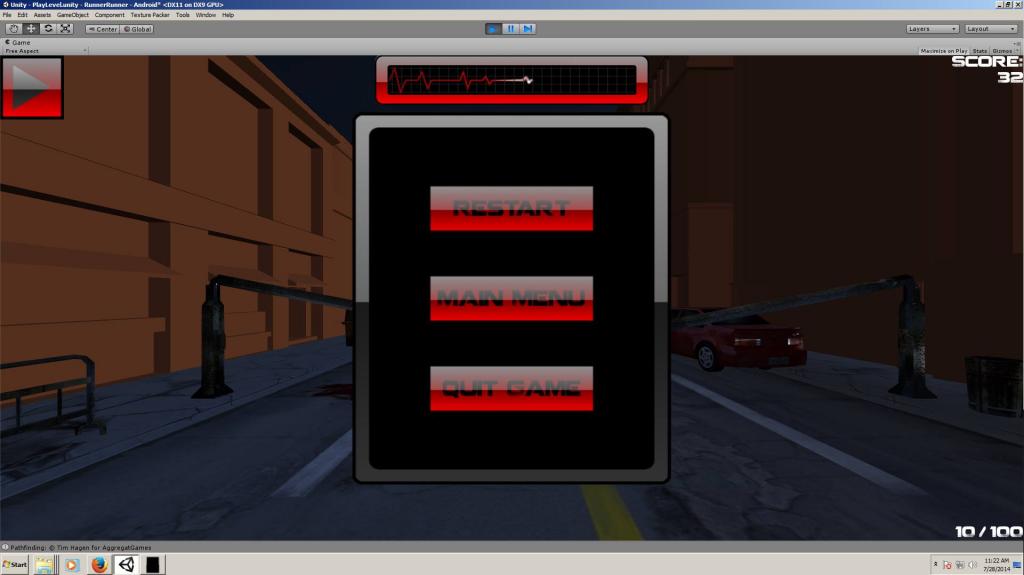 Weapon Model Texture Final Render (Lawn Mower)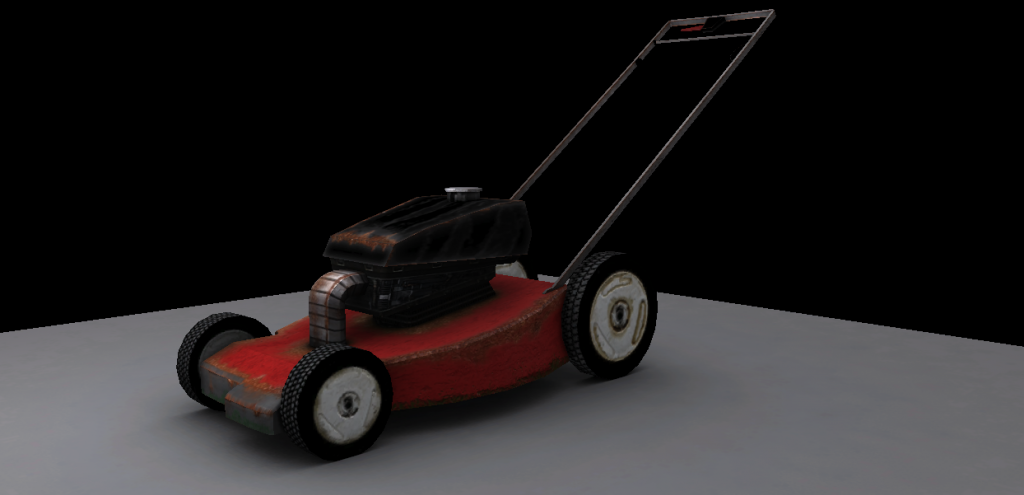 I appreciate the time you guys take to look over our work.