Hello everyone,
Sorry for the long delay between new updates. But here we are, with new updates for you. While we were away, we've been working on the game. But the sad thing is, we're lacking of programmers :( No kidding, if any of you are a programmer, join us! But that's that.
We have more progress to show you:
1. Writing Department: 100%
This includes NPC dialogues and Quest dialogues of course)
2. Sound Department: 100%
If we only had the SFX department 100% done before, now we have ALL the SFX and Soundtracks we'll need in the game! We have more than 20 soundtracks and more than 30 SFX in the game waiting for you. I know I only posted 4 of the soundtracks. But if I post all, it won't be a surprise would it?)
3. 3D Department: 85%
We had the 3D models all done, but they need to be textured right? Well now we're working on it.
Here are some screenshots for you to see:
1. The Well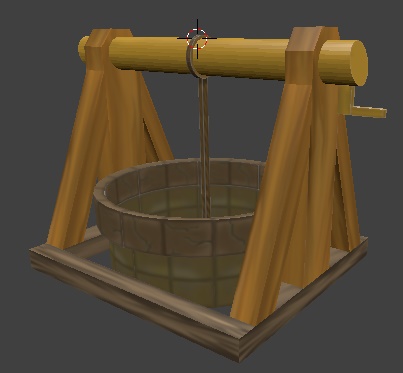 As what it shows, it's a well! A place for you to get water. Can you guess where you can find this well?
2. The Candy Vendor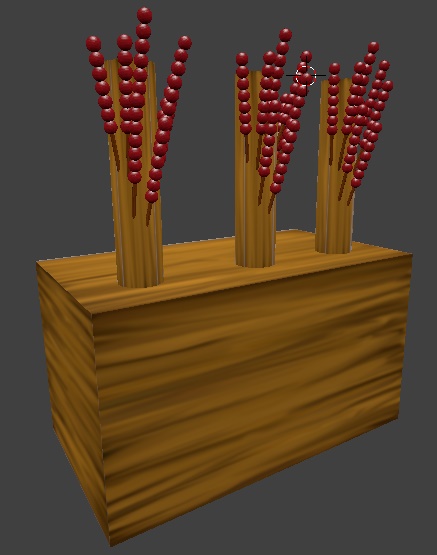 Yep, this is the candy vendor. Not the usual candy you can find in this era. But it will still taste good, wouldn't it? Guess how much it will cost?
3. The Bottle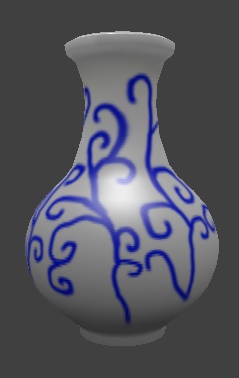 The bottle. What do you think will be in it? Is it poison or potion?
4. The Wood Pile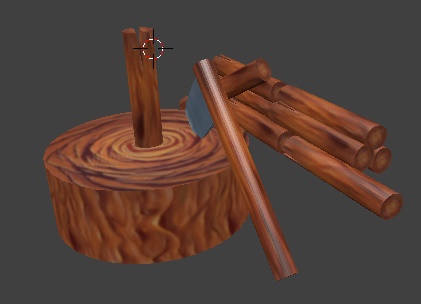 Well okay, this one isn't as important. But hey, you may need this in the game. Who knows? Guess what you can do (in the game) if you have woods?
5. The Rack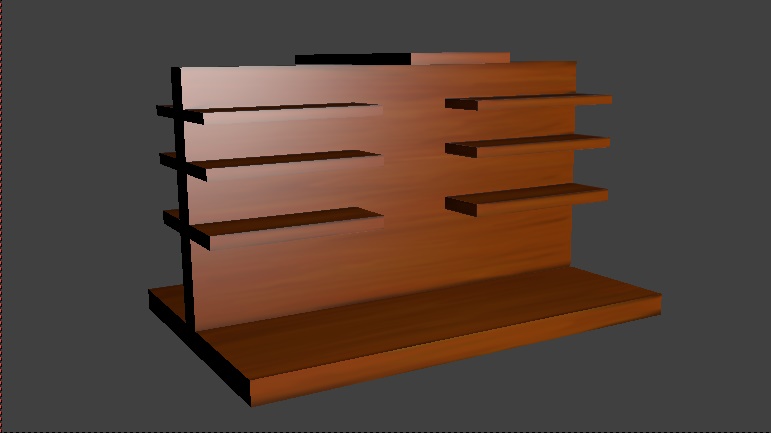 Now this is one big rack. It's empty right now, but wait until it's full of ... ! Guess what will fill the rack!
Other than the objects, the characters are being animated too. But I can't show you that yet. I will show the animated characters in the full gameplay video later.
4. 2D Department: 70%
70% may seem like a low number. But heads up! It's not. You may have seen the latest character update I posted, well that's one new progress. But 2D art also covers other things such as the screens. You won't be able to do any interaction without the screens right?
5. Development Department: 30%
Now this is the reason I asked you programmers to join us. It's the most lacking one! Well truth to be told, we don't have that much system to do. But 30% is 30%. We have good programmers in the team but we'll need more! Don't worry, the lead programmer is there to direct you.
So that's all for the current update. With the current state, you'll be able to see the gameplay demo soon (but without all the systems unfortunately). You may still see low percentages on some departments when I said the deadline is near. But well, other departments are being actively worked on while the development department really needs more hand. No worries, we have different people working on different departments so one wouldn't hold back the others. If the 3D and 2D departments have reached 100%, then it is. I know delays would make you disappointed (so do I!) and that's why we need your help!
You can help us in many ways, spread the word, or join us as a programmer (that's our priority :( ). We will definitely appreciate your help.
Well that's for today. Stay tuned!