I have discovered a conflict in our game's name with an existing game and have therefore changed the name!
There seems to be something over at Super Trump World . com but I can't seem to get it to run. I can only imagine that it's another incarnation of the same idea by a completely different author, but have no way to tell.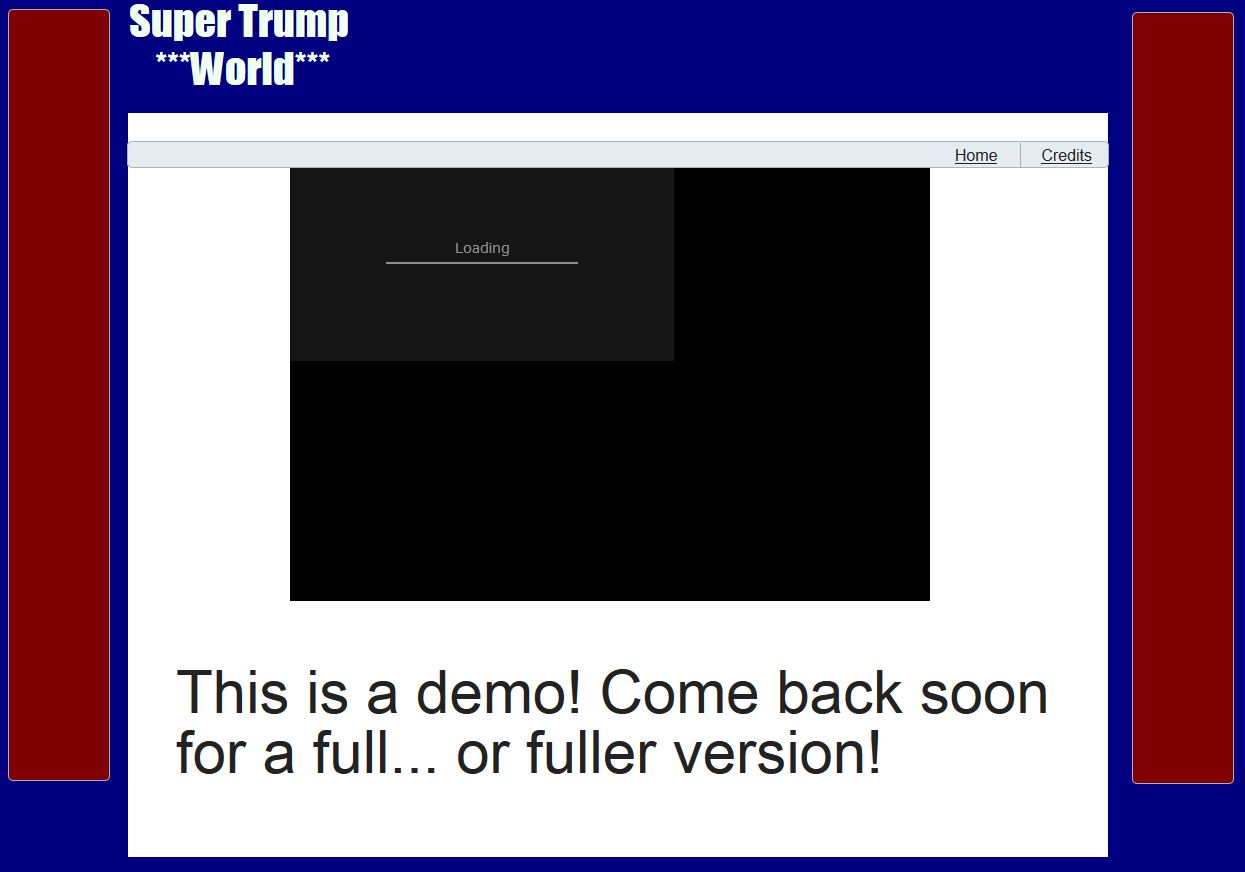 We shall proceed with our game for Android, but just a heads up to whomever it may concern: We are not the authors or owners of the above referenced project!
-AF