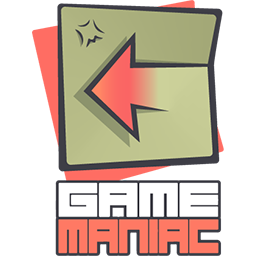 Press release
Game Maniac launches update to the flagship game –
Pet Maniac!

[Hong Kong – June 19, 2015] – Mobile Game Developer, Gamer Maniac, today announced that the first major update to their flagship game, Pet Maniac, is now available worldwide exclusively for Android, iOS. A crazy whack-a-pet game, Pet Maniac features lovely animals and addictive adventure story that players are mad about it! The Pet Maniac v1.0.18 update is now available to download for free on Google Play Store and iTunes App Store.
"Pet Maniac has been launched on 9th March,2015 in Hong Kong only and now the players from rest of the world can finally try the mini game we proudly present!," said Dan To, Founder & Director of Game Maniac. "Our team is pleased to provide our fans with the first major updates. General Bug Fixes and Graphic Enhancement can definitely bring players the better game experience!"

Pet Maniac is of the story revolves around the player as a store owner. Due to pollution problems from transportation, you must help civilians travel all around the world with the help of your super pets and a wacky little hamster.
Features:
- 200+ handcrafted levels, traveling to USA, China, Korea and many more!
- 80+ different items to collect, including costumes and head pieces for your favourite pet!
- 20+ types of pet passives, making each pet unique and fun to use.
- Choose from 11 different pets, from pigs, dogs, to tigers and more!
- Collect and upgrade your furry friends, be the fastest animal in town.
- Train your animals with the new stacking game, can your pet resist the itchiness?
- Use the recharge station to replenish your energy for more runs and rewards!
- Enter King Mode to compete against other pet owners worldwide. Become the king of Pet Maniac!
- Global ranking and leader boards for every level, can you try to conquer them all?
- Leash Break Mode, chase your pet back with your mighty hamster!
- Collect parts to create new inventions to boost your hamster buddy!
- Connect to Facebook and send gifts to your friends.
- Show off your newly purchased pet and high-scores on social networks!
- Convert points over from Pet Maniac: Carrot Rush to coins!
- Cute and lovable graphics and pets.
- Easy controls and fun to play but challenging to master!
- General Bug Fixes and Graphic Enhancement
See details – including screenshots, logos and the game trailer – at: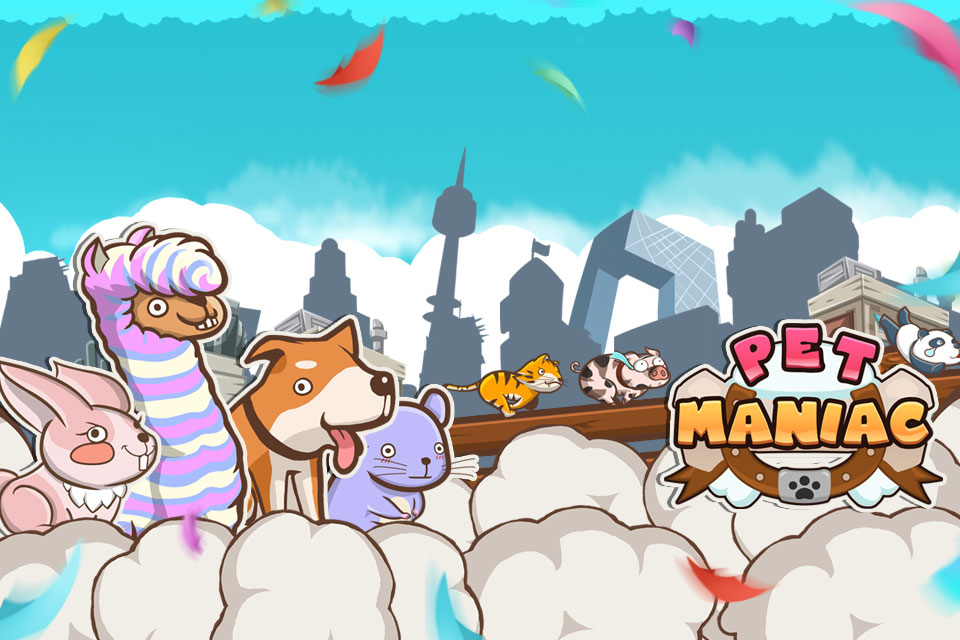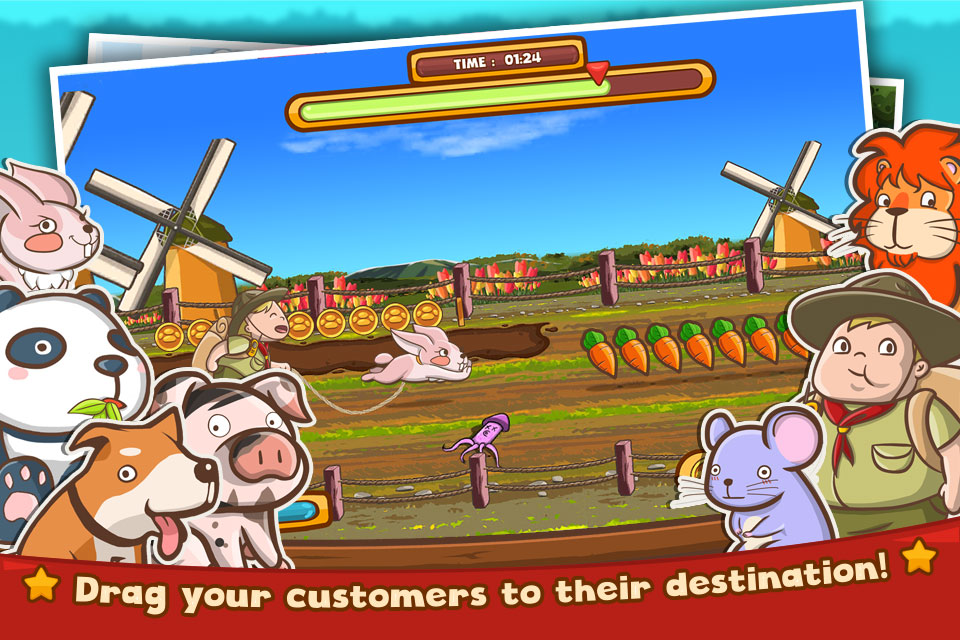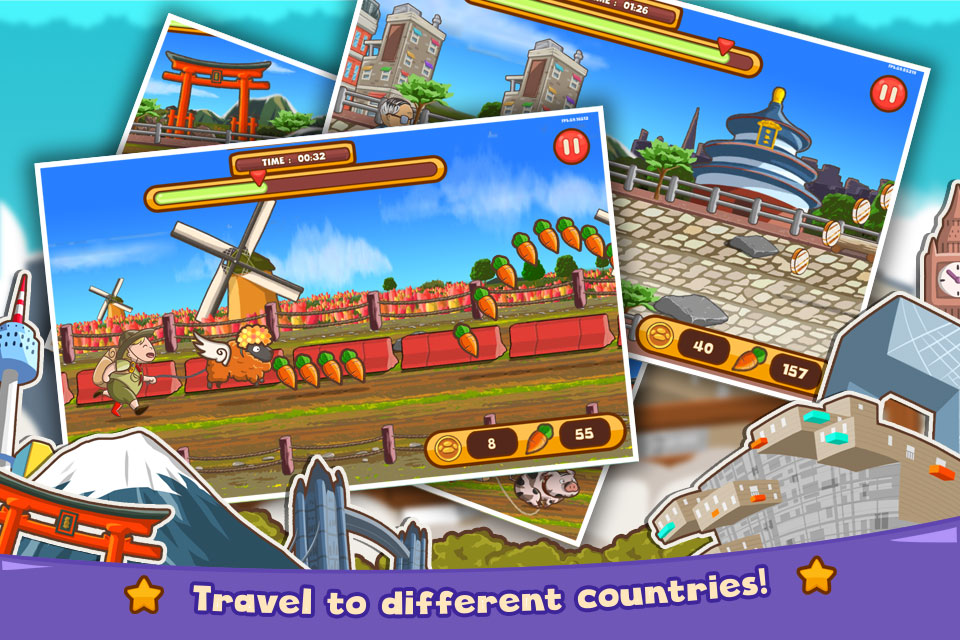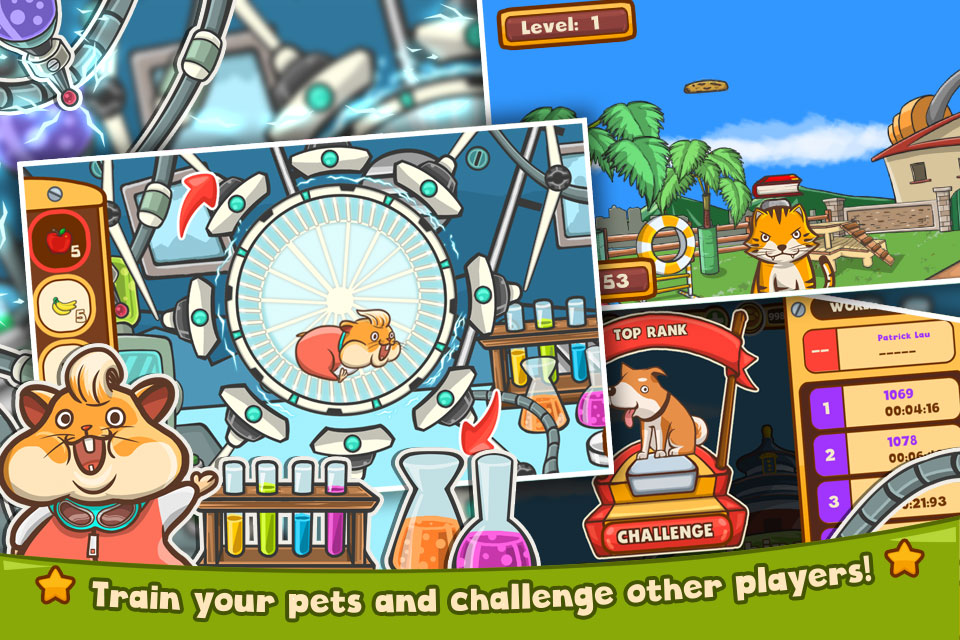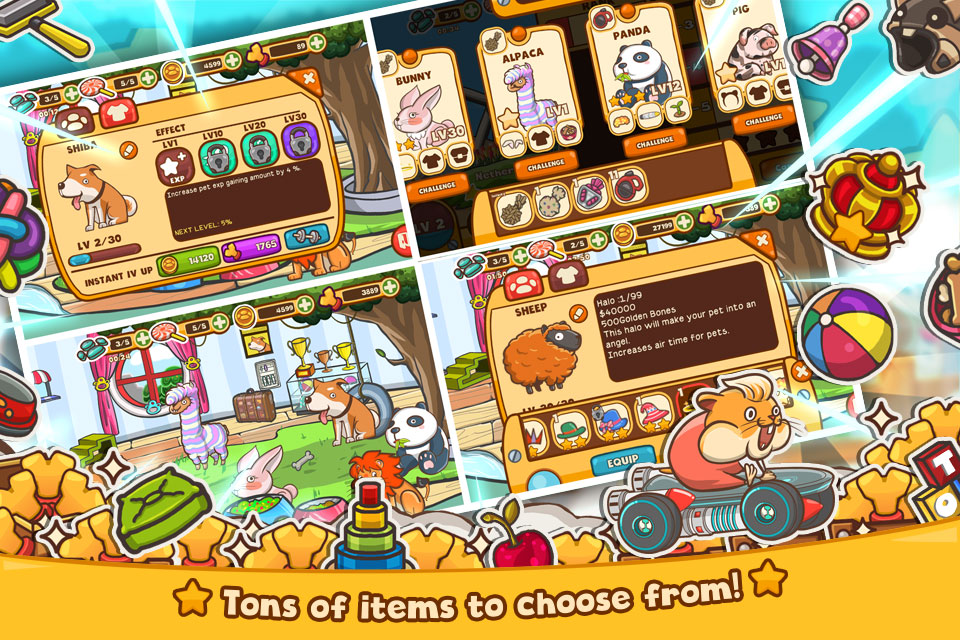 ABOUT GAME MANIAC

Game Maniac is an innovative and fastest growing mobile network game development company, based in Cyberport, Hong Kong. We are dedicated to focus all of our energy and passion on creating, from scratch, the absolute best free-to-play gaming experience possible for the global gamers. We believe ALL of our customers deserve innovative game design, beyond-expectation game experience and superior interactive value. Our ability to develop games globally with visions and strategies tailored to meet different cultures and demands will give us a strong advantage in today's rapidly changing and highly competitive marketplace.
We won the Game Design Hackathon in the Business of Design Week in Hong Kong! The Grand Prize of The Best Overall Game Award proved that our game designer, artist, and programmers are definitely one of the best game development team in Hong Kong. Team Game Maniac was even invited to represent Hong Kong to participate in the China-Hong Kong-Taiwan Hackathon 2015 Finalists!
We have launched the first mini game, Pet Maniac Carrot Rush, and the flagship game, Pet Maniac, in Hong Kong's Play Store and iTunes App Store in February and March, 2015 respectively.

PRESS CONTACT

We welcome all questions and app reviews. If you would like further information on Carrot Rush or Game Maniac, please contact:

Dan To
Founder & Director, Game Maniac
marketing@gamemaniac.hk
www.gamemaniac.hk