HEY! Lucasion here! i wanna sit down and talk for a second about how it's going with the game...
First of all... the game has evolved much faster then i expected... i created a way to quickly copy and past a previewst code and just edited in it to make the rest of the cameras! there is currently 5 cams as i'm writing this: Cam01, Cam02, Cam03, Cam04 and Cam06... i know i skipped 5... still working on getting that in.. i used Cam06 as a animation test. that why it came before 5 :3
Second of all... Holy Crap alot of people go through this page every day! i have a good amount of 100 - 150 people every day when i go and look! and when i upload something new (which is alot) i get like 175 - 200 views every time! i am so happy that so many people is waiting for this game and is hyped for it... it's quite insane. i though when i made this game page, no one was going to visit it and just ignore it. but no, like 5K/5.000 times people has visited this website because they maybe just found it or came back for more!
You guys don't believe how happy i am to see this much support i get by doing this...
The sad part for me is though... that after this game is over... no one will remember who i am.
that's what's called 15 minuts of fame; even though i never really was famous!
But hey! after this game i will in fact make other games; and i mean original games (maybe also some fan games!) but you know what i mean... but thanks for anyone so far who has supported me through making this game!
anyway... that's all i got today! i need to get some sleep, i've been up all night to work on this game.
but before i leave. here's an images of how my "game making" progress is getting made.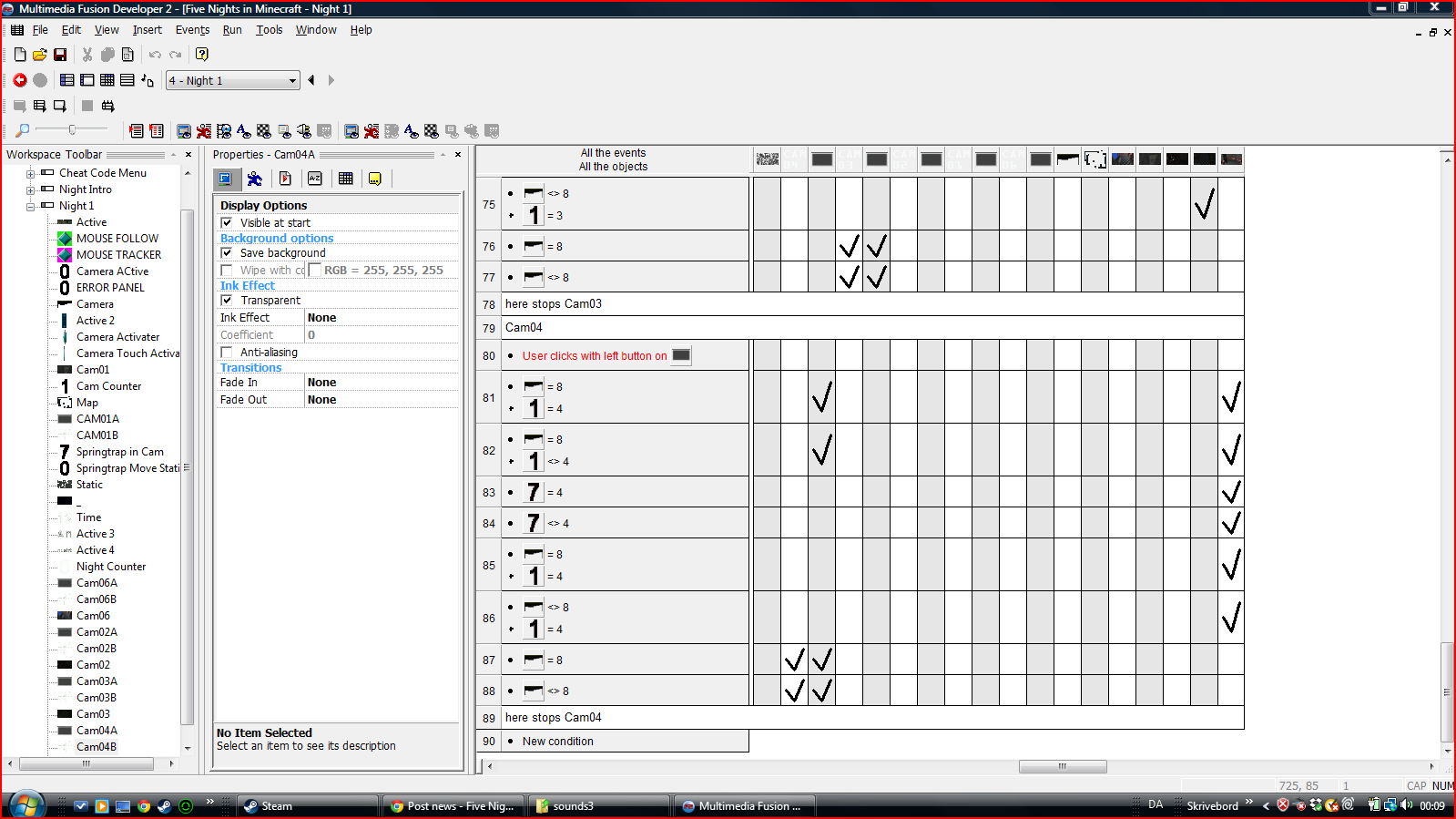 Please tell me if you understand any of this :3
-Lucasion