Hi there! Today i want to tell YOU about my game, give you more information and ask "What you thinking about Defenderia?".
Okay, lets start. RRRRAGE!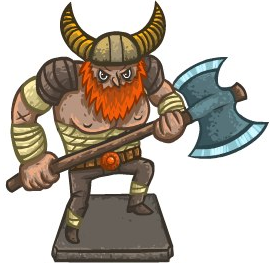 Artist: Murlyka
Programmer: Xageu (Me :])
Music: Captain Ulitko
What about game?
In start you choose 3 different profession hero: Defender, Agressor and Engineer. And you must fight against monsters, finding them on the global map. But, in first, you choose randomly generated stage, open cells, find different bonuses and traps. You can find forgery (improves hero artefacts), shop (you can buy and sell consumables), fountain of life (of course!).
In battle, you hit "attack" and "spell" buttons, when hero turn is ready. After the battle heroes earn experience and gold, which you can spend in shop.
On the map you must find a "skull-cell", and defeat boss into it to finish the stage and open next level.
What-what about heroes?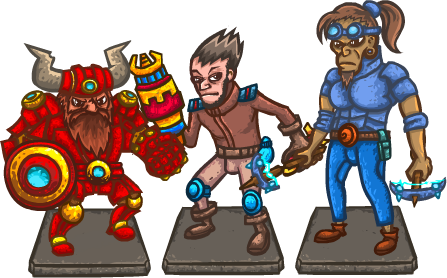 -18 heroes, 6 of each profession
-more than 25 monsters with unique (really!) abilities
-3 boss monster
-item improving in forgery
-ability upgrading
-randomly generated stages
-very simple gameplay - just tap on attack, place change and spell button.
The last video about gameplay you can watch in 'Video'.
That all for now, thank you for reading.