Hi fellow game devs and players, since late 2014 I've been developing an indie game called The Parallax Effect. I've put together my own fully-functional website for it and would really appreciate it if you could check it out. I'm also running a Discord server where current players and supporters are playing and reporting bugs and the sort. It'd be great if you joined that too as you will be able to follow progress in development and chat about the game with others who are interested.
Official Website: www.parallaxgame.com
Official Discord: Discord.gg
Here are a couple of screenshots from the current v0.1 release of the game so you can get a feel of how it all looks so far. These show both day and night lighting.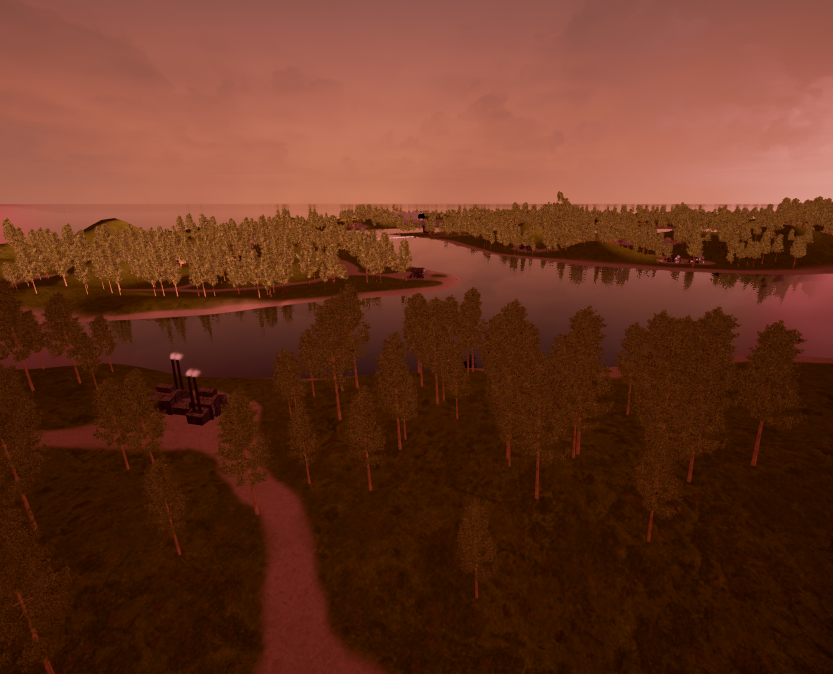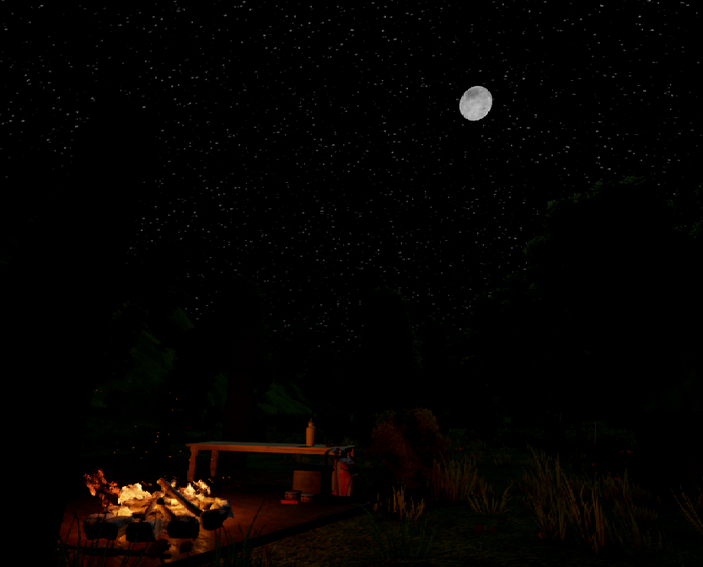 So, the game, I'll post some screenshots in this post which should give you an idea of how it all looks so far, bearing in mind this is very early pre-alpha, I put out the first release literally 1 week ago, but support has been tremendous so far and I'm only looking to further that by spreading the word on indiedb. The game consists of you taking control of a player who has found themselves alone on Chimera (a vast mountainous landscape near Russia 250km squared roughly). You are tasked with simply surviving, however it's harder than it may sound. There are currently 150 items in the game and obviously this number is going to increase as more content is added. There is also fully-functional single and multiplayer which I know is a big deal in open-world games these days which I was glad to announce. The game has been developed in UE4 and will continue to be for the foreseeable future as it is a truly fantastic engine in my opinion. There are many different features currently in-game including a fully-functional combat system with 8 weapons in-game as of v0.1 along with a spiffy looking inventory, armour/clothing and buildables which allow for simple base construction. One other key feature I should mention is the crafting system which allows for the easy construction of base pieces once materials have been gathered. To really see all that the game has to offer you need to play it for yourself, but if you're still skeptical take a look at these screenshots which showcase some of the games graphics which are certainly up to par with today's survival games.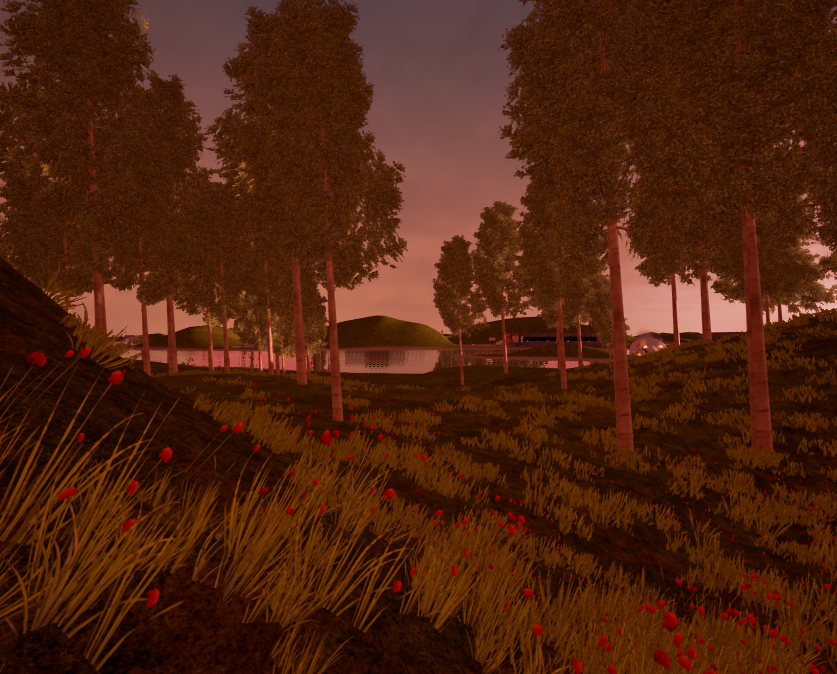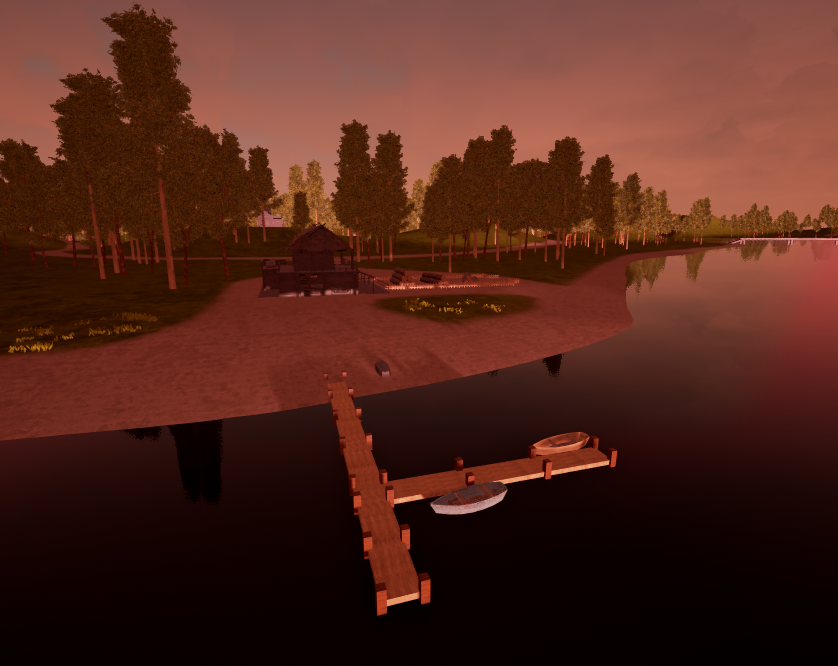 I've received many ideas already on what I should add, fix, change next and I only want more and more! I am a 100% dedicated dev and anyone who has done game programming/design/creation before knows projects like these are not knocked up in 10 seconds. It's taken a few years but now that I've finally got my game to this state I am extremely pleased and I just want to share it with players who can enjoy it too. If I tried to define the genre of the game it would definitely be open-world survival so if you're into that kind of game (like me) then you will love this. Some other players have said they would put the game as a cross between The Forest and Unturned but without zombies with a little bit of Slender. Which brings me to the enemies in the game. Along with your fellow survivors in multiplayer your only real enemy at this point is The Reaper which who roams the landscape during night hours and is recognisable by his glowing purple eyes and screams echoing from the distance. I wanted to try and put a slight horror twist on the game and have certainly achieved just that judging on players feedback, I'll leave you to find out about The Reaper yourself from playing the game or by visiting my website.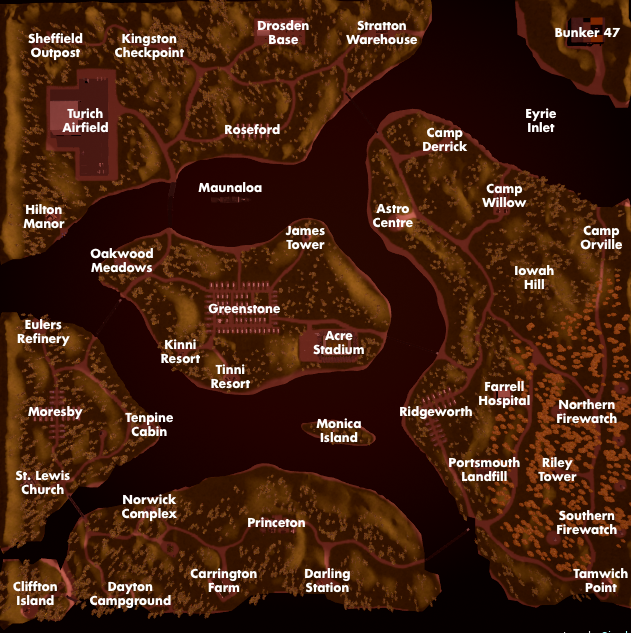 The map above as you can see is quite large and everything you see upon it is fully explorable, it just might take a while to get around to it all on-foot. There are currently no vehicles in the game but that is a plan for the very near future once I patch the bugs that have been found in the first release v0.1 which will be patched as v0.1.5 in a couple weeks. By all means though v0.1 is currently downloadable for both Windows and Mac on my website which I have linked at the top of this post along with the Discord server link.
Thanks very much for reading through this post, I would be ever so grateful if you took the time to check out my game and joined my Discord server to get involved with development. I hope I have showcased enough on this post but if not please check out my website as it has a tonne of information about the game that I have written and updated throughout development. If you want to directly get in contact with me, check out the "About" section of my website as it has all my contact details for the different social medias. The easiest way is to join the official Discord server and you will also be able to meet fellow players and experience some multiplayer too. Anyway, thanks for reading and I hope to see you in-game soon!
To conclude, here is an epic screenshot taken by a player which shows a haunting twilight scene with some interesting shadowing around sunset.