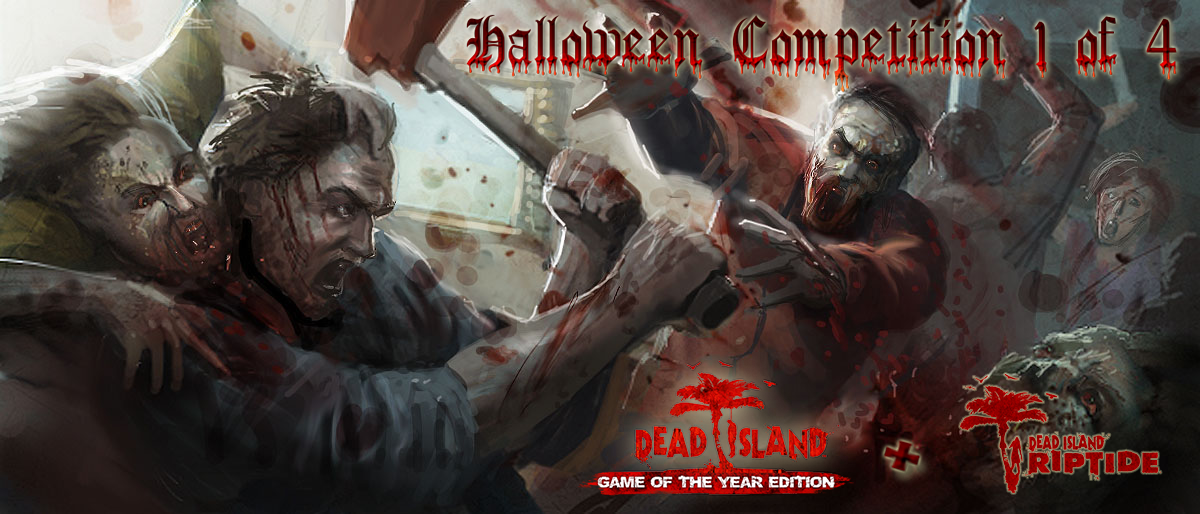 Game Competition (Dead Island Collection)
Halloween competition 1 of 4
First Halloween competition is out now, here you have a chance to win a game called "Dead Island Collection" In this contest will there be selected 3 lucky winners.
This package contains Dead Island Riptide, Dead Island: Game of the Year Edition, Dead Island: Riptide - Fashion Victim, Dead Island: Riptide - Survivor Pack. And no it is not only one who can win this, there are 3 that has a chance to win this incredible Zombie package!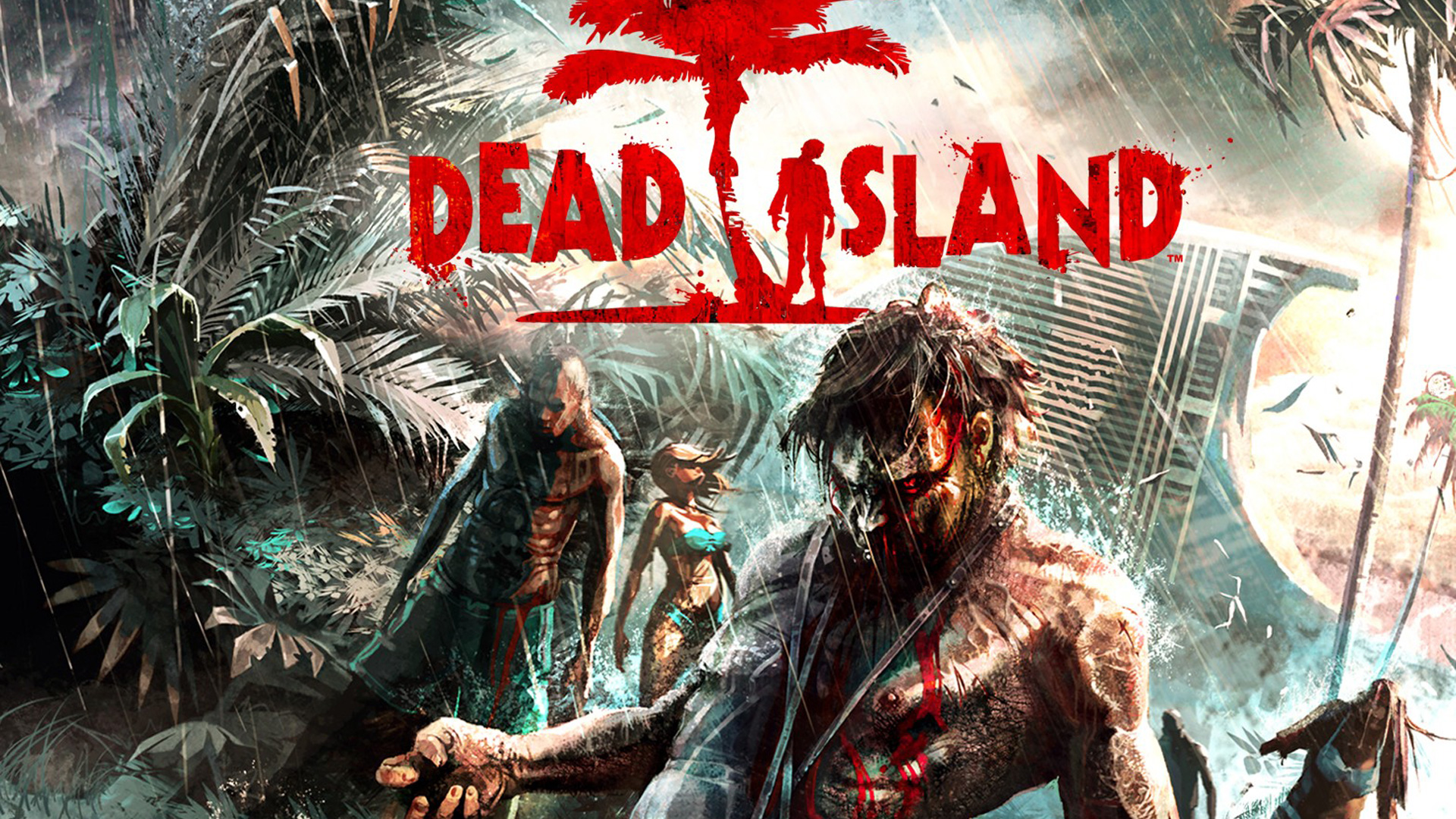 Dead Island: Game of the Year Edition
Some information about the game
Dead Island combines first-person action with a heavy focus on melee combat, character development and customization of a vast array of weapons. All of these gameplay features are presented in a dark story inspired by classic zombie movies with a gritty and engrossing campaign that can be played with up to four players in co-op mode.
Set in an open world tropical island, hordes of different festering zombies await players around every corner while they embark on a variety of thrilling missions through the holiday resort. With firearms and ammunition being scarce the player must rely on utilizing found items as weapons for self-defense and fight off zombie hordes in intense melee combat. A diverse range of items can be collected and will later serve to transform the player's ordinary makeshift weapons into serious instruments of destruction.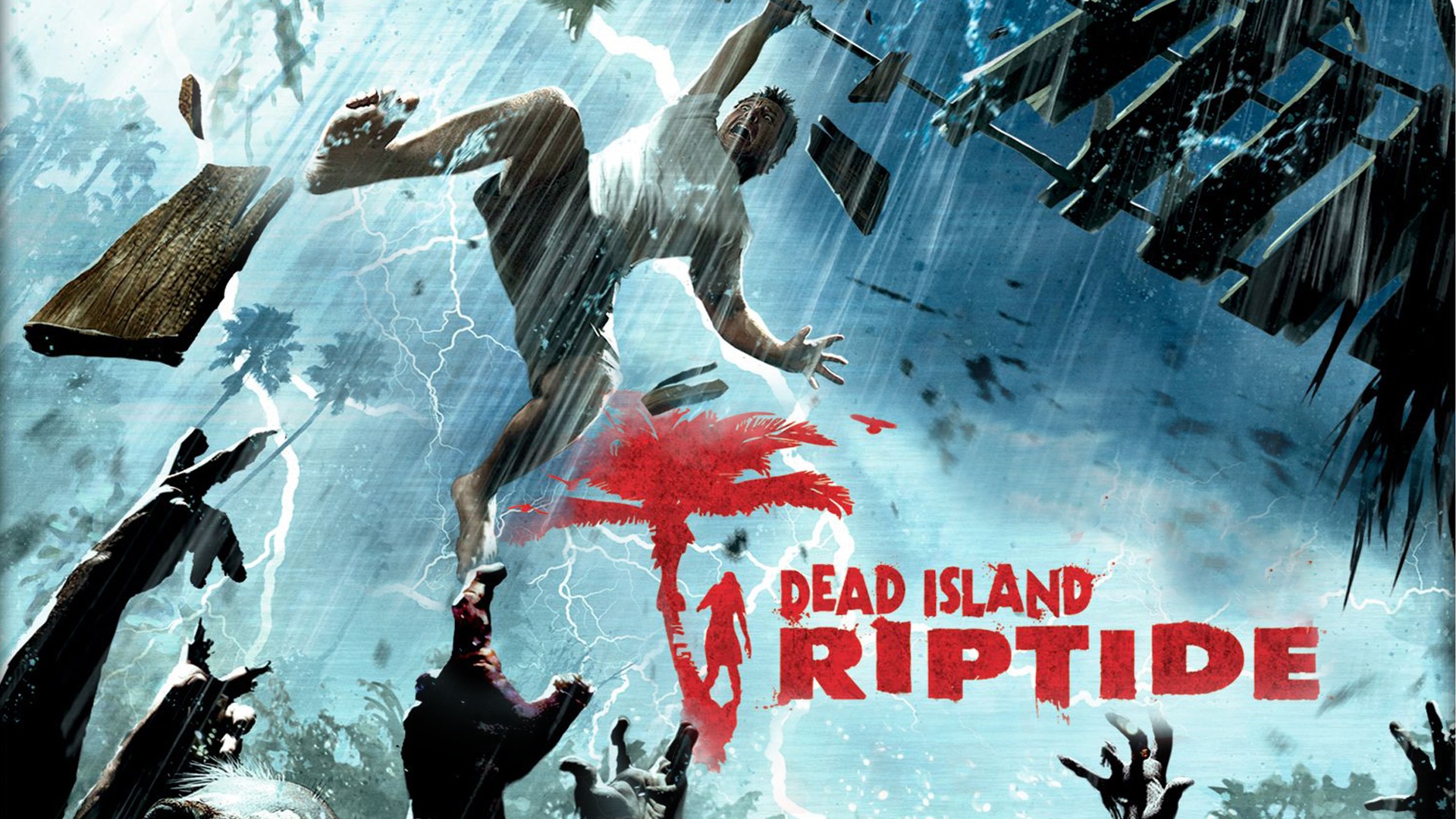 Dead Island Riptide

Some information about the game
They thought they had escaped Banoi, but can't wake up from this nightmare. Thrown back into the midst of the Zombie outbreak, the fight for survival continues! Dead Island Riptide takes players to the island of Palanai on the Banoi archipelago, infested with bloodthirsty Zombies and only a few remaining Survivors still fighting for their lives.
Introducing new terrifying enemies, deadly weapons, a new playable character and much more, Dead Island Riptide will draw players back into a world that has grown corrupt - with the last rays of hope vanishing in rising tides.
---
Game Competition (Dead Island Collection)
~ Answer the following questions to win ~
Question 01: What type of weapons will you use to kill zombie?

Question 02: If someone in your family had been bitten, and you have no idea if there is a cure or not. What would you have done?

Question 03: If you are going enter a house to find some food or something else there. Then you notice that there are some zombies in there. And there is a baseball-bat right next to you, which you can walk right in and start taking them out. Or there is also a knife that you can use to sneak in the house to take them one by one. What do you choose, or do you have a better idea?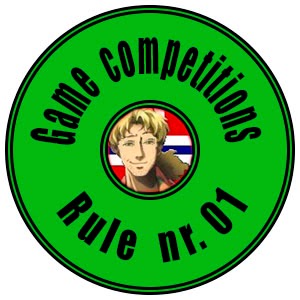 This competition is under the Rule nr. 01 - (Game Competition Info)
Three winners will be drawn in this competition.
This competition will expire 09.10.2015 - (The Competition is now closed)
Those who win will be contacted by those who Sponsor this competition.
The game will be handed on PC through Steam.
To aid delivery through Steam friend one of the Sponsors.
To see Sponsor list refer to main blog here.
Sponsor of this competition is: Kark-Jocke

~ I wish you all good luck and may the best Zombie killer win ~