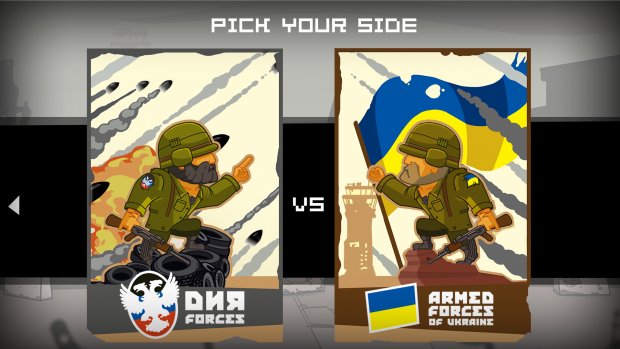 Game based on Ukraine conflict
Battle for Donetsk is a mobile game about the conflict in eastern Ukraine, created by the Belgian game developer LuGus Studios. The goal of the game is to raise awareness of the ongoing conflict through the popular medium of mobile games.
With this "war game with an anti-war message" LuGus Studios does not wish to take a political stance or condone violence. It does however firmly believe that games, like other media, can be leveraged to make the public aware of global issues and can provide food for thought.
The game allows players to choose the side of either the pro-Russian rebels or the Ukrainian government forces and wage a violent battle against the opposing party. Tactical decisions and a great deal of bloodshed will allow the player to win the skirmish. A military victory will result in a game over screen displaying a high civilian death toll and other collateral damage which will make the player think about the current situation in Ukraine.
The free game Battle for Donetsk is available for Android devices on the Google Play store and can also be played at www.battlefordonetsk.com.