This month we predictably continued on with the things that we were working on last month. This means more characters, some added mechanics, and more space ships! We've been working on adding mechanics to the ship that enhance the gameplay. Once we got the rag doll stuff working we quickly moved into seeing what we could do with it. At the moment we've been implementing some grenades that you can see us testing out here.
If you remember from previous updates I showed a drawing of the soldier character that we were going to start modelling. Well we started modelling him so here are a few shots of his progress so far. Should be finished before the next update!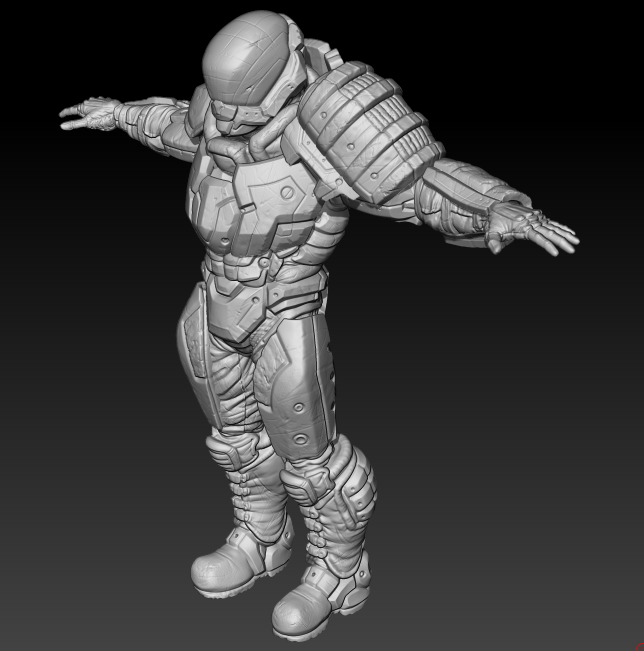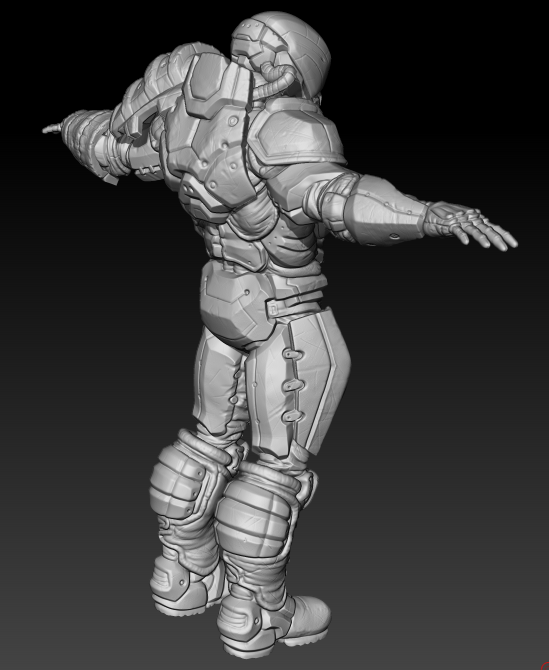 You might also remember seeing a painting of a ship named the Rhino a while back as well. This ship was a bit boxier and would serve as the slower defensive ship which can take a lot of damage. Right now it's about half way done being modeled.
The final shots are from the updated interior and exterior of the map of the ship. We finally have the outside blocked out so that when players get pulled out of the ship they actually see the ship as they float away to their death. We also have a nice bridge where players can board the ship from their ship.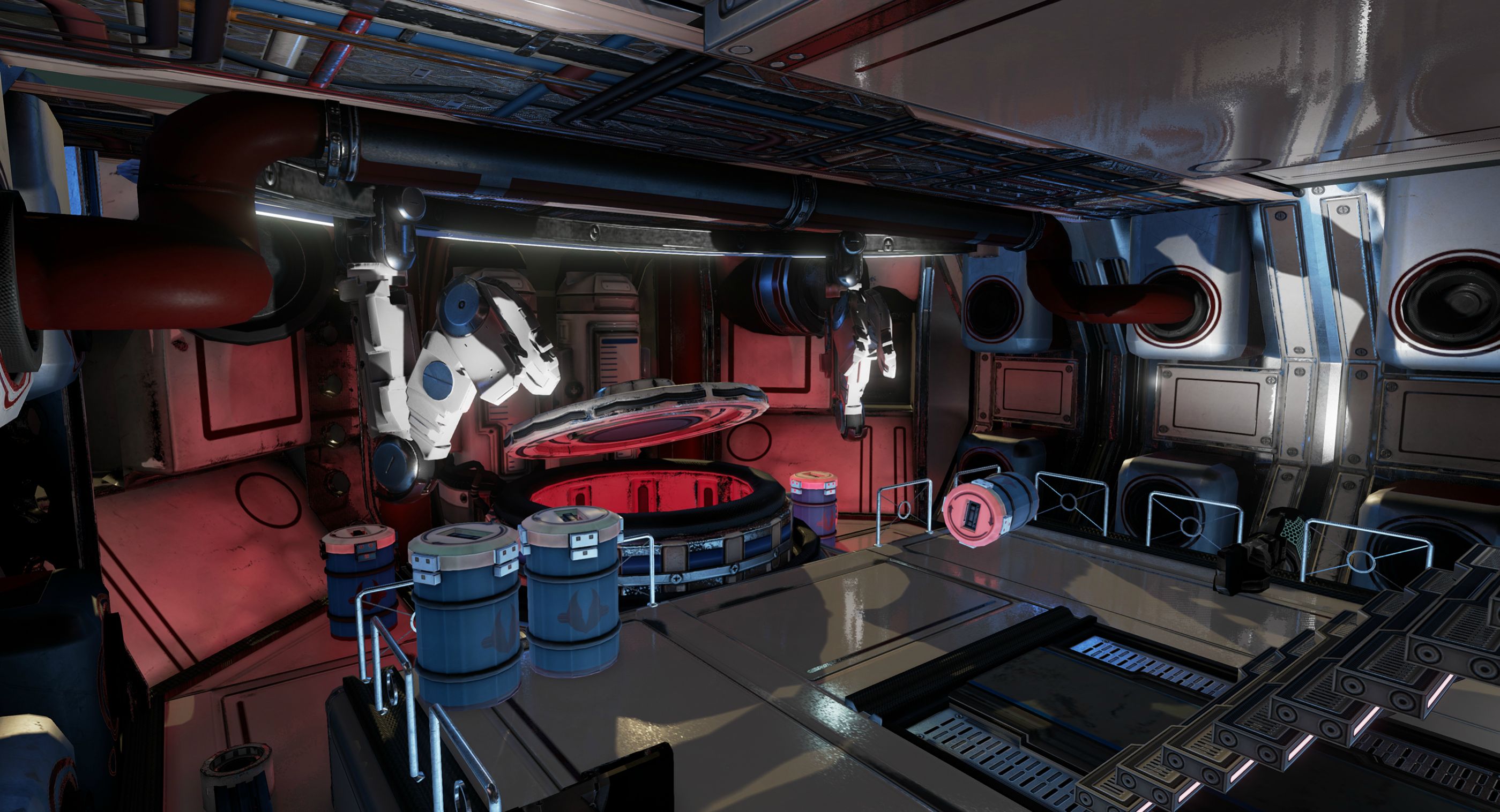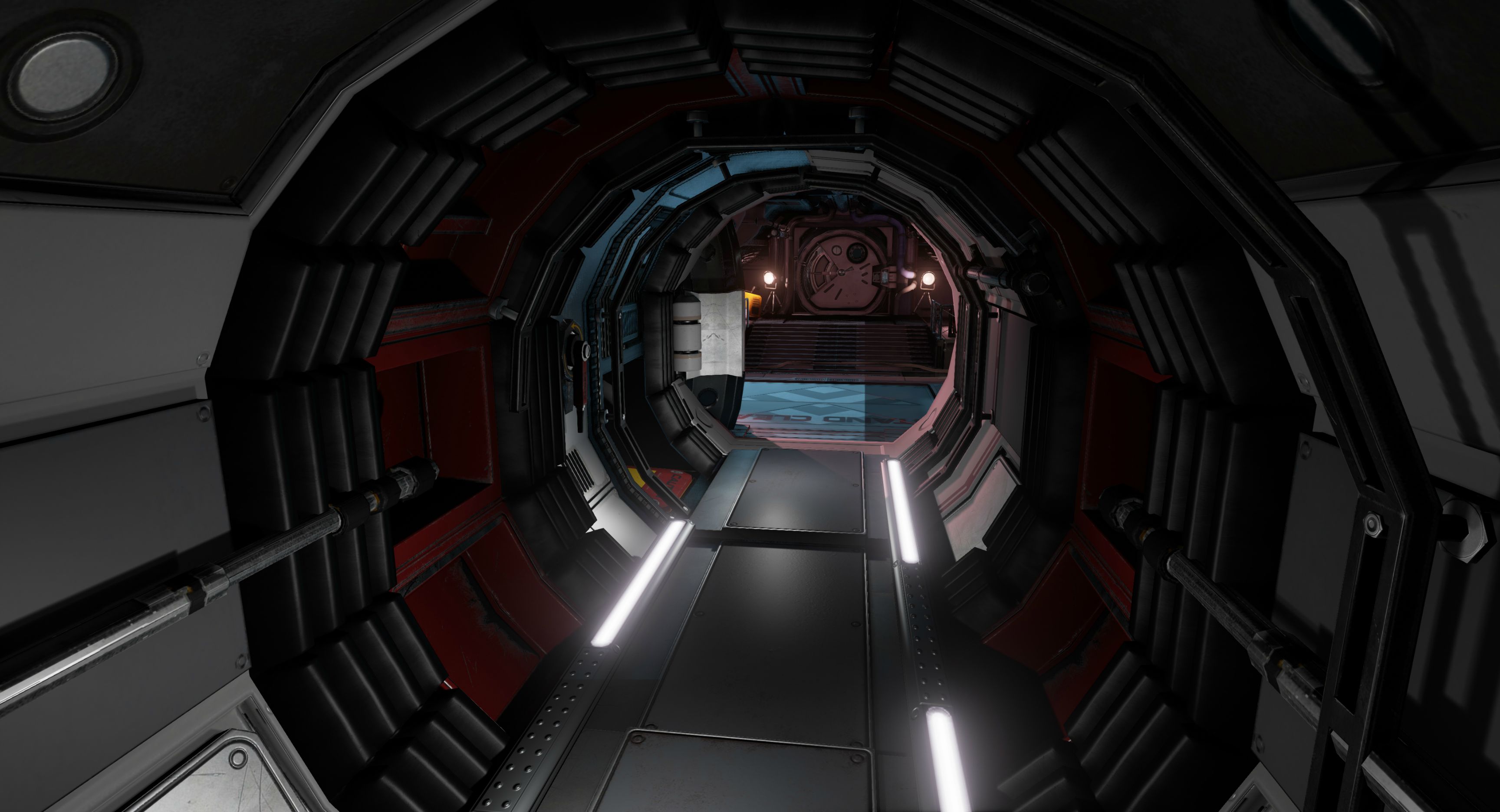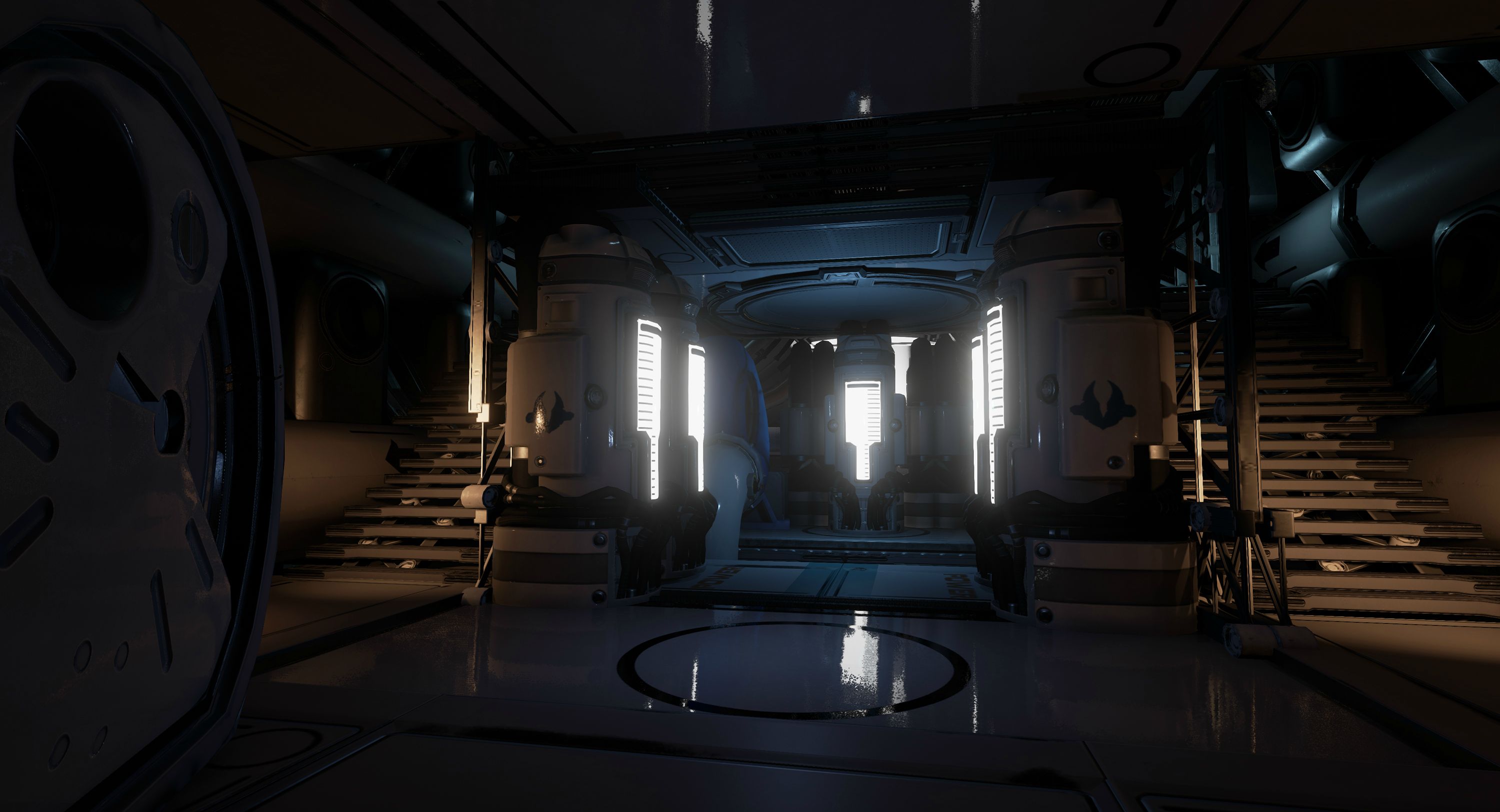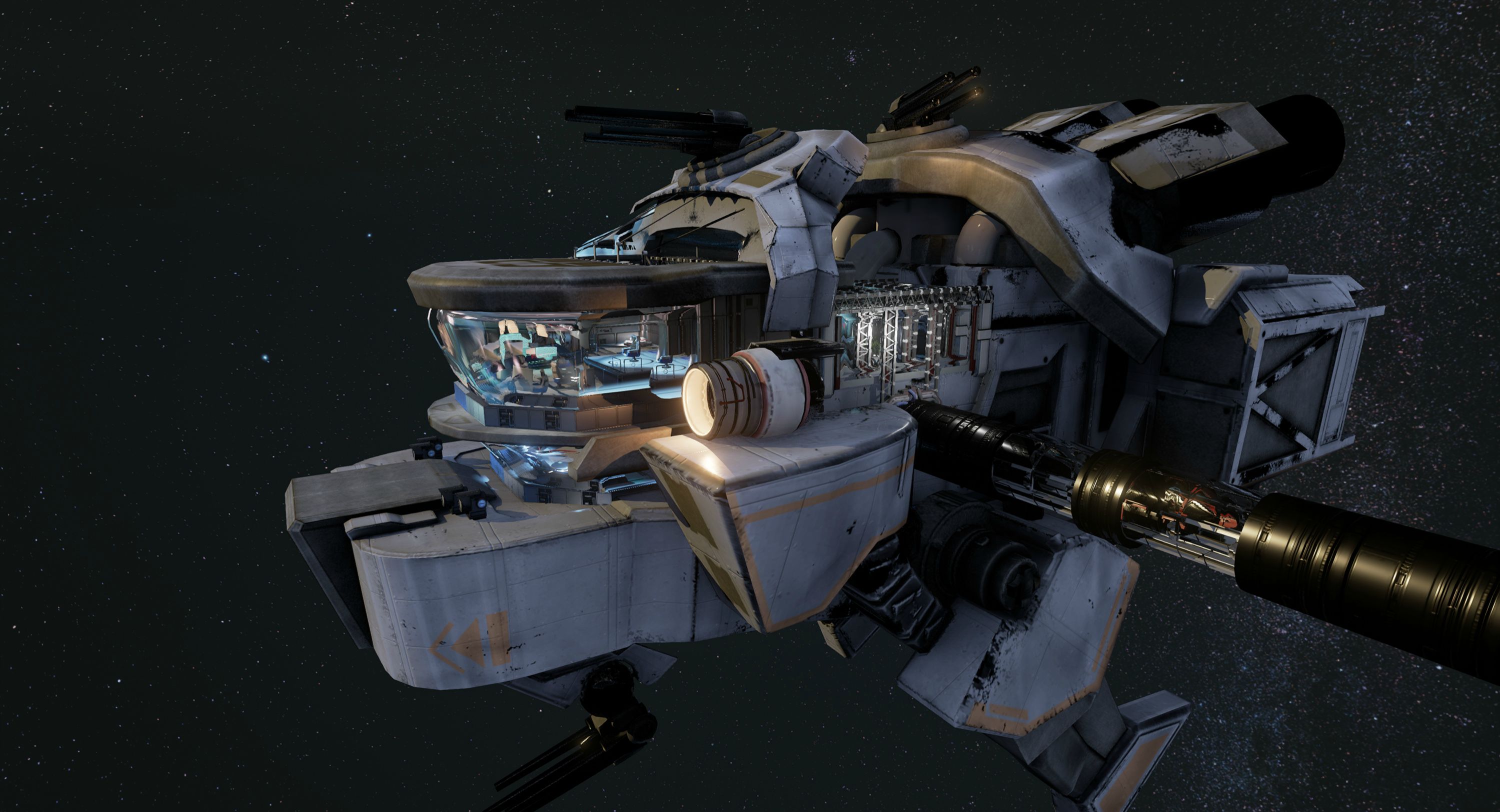 Look out for flight combat videos in the next couple weeks!