New Weapons
The new weapons are laser gun, flamethrower and grenade launcher!
Laser gun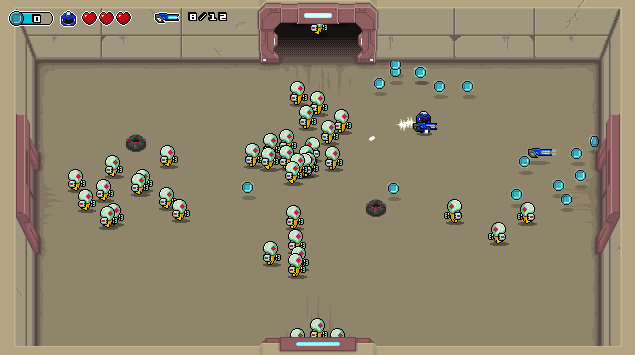 Flamethrower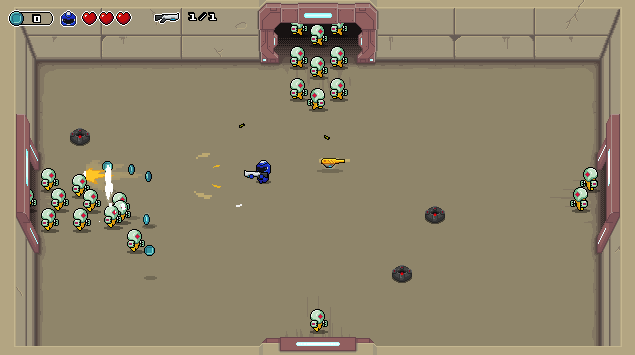 Grenade Launcher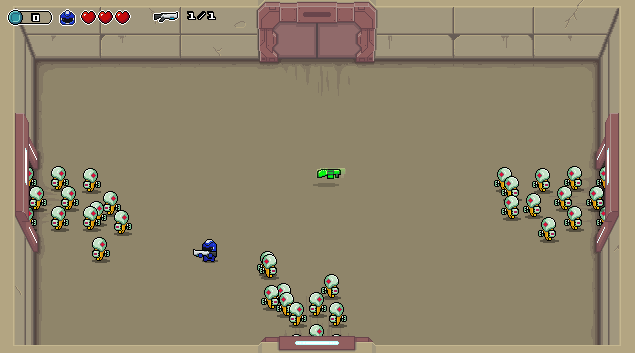 New Upgrades
New upgrades are Shield and Drone!
Shield
This upgrade gives to player a get one hit and not lose life.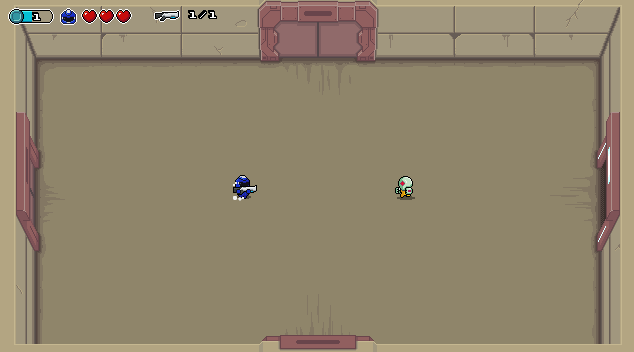 Drone
This a little robot that gives some help to contestant!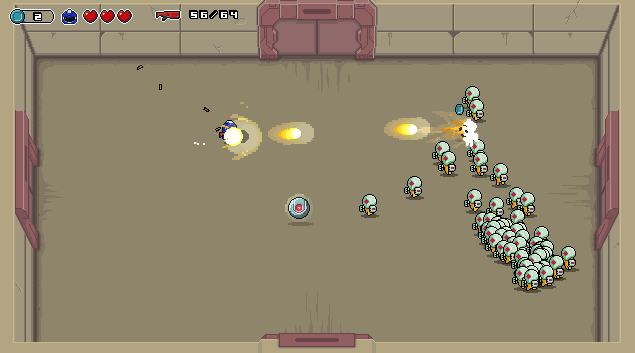 UI
We improved the UI too.

Summary
Also, we fixed some bugs and optimize performance and memory usage! Here it is a summary:
Fixes:
Fixed Windows 10 performance issue;
Fixed Windows 10 black screen issue;
Fixed player get invincible sometime when gets force field;
Fixed looter no longer leaves the door open after leaving;
Fixed player no longer can get hp after dead.
Features:
New weapon: laser gun;
New weapon: grenade launcher;
New weapon: flamethrower;
New upgrade: drone;
New upgrade: shield;
Item drop seeding is more consistent;
Improved enemy spawn system;
Added arena progress UI;
Added variation to collect coin sfx;
Improved theme music loop;
Reduced drastically the file size;
Optimized performance and memory usage.
Balacing:
Boss less HP;
Calibrated weapons damage and ammo;
Development
We would like to thank you guys for the feedback and support that made this update possible! But we have a lot of work to do yet so we ask you to try the game and keep giving us your feedback, suggestion, critics, bug report and reviews to help us improve the game to the second update!

You can download the game at itch.io page: Aquadiun.itch.io
Join us on twitter too: @aquadiun

Thank you very much champions! :D
Work in Progress
Right now we are working on new enemies, second boss, next world and 2 player mode!
See you next time! Bye!