Game
Galaxy Champions T.V. is a frenetic closed arena battle top-down shooter game strongly inspired by the classic game from SNES: Smash T.V.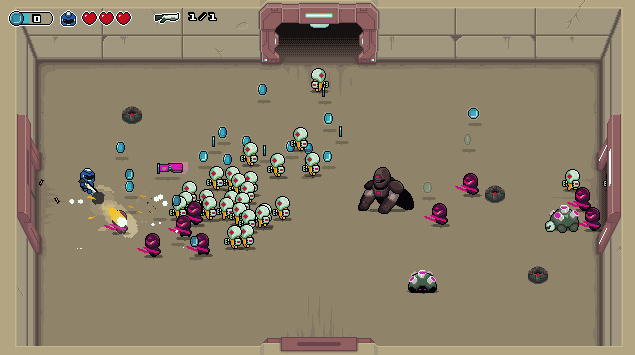 Gameplay
The main cycle of the game is collect powerful weapons, kill all arena enemies, get experience, level up, choose a upgrade and battle again.
Weapons:
Enemies drop weapons! Get it to kill your enemies!
Machine Gun: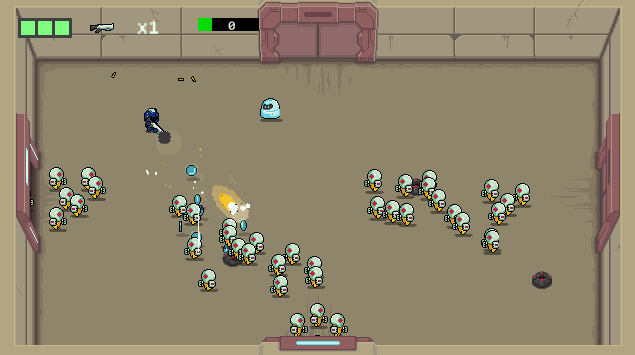 Shotgun: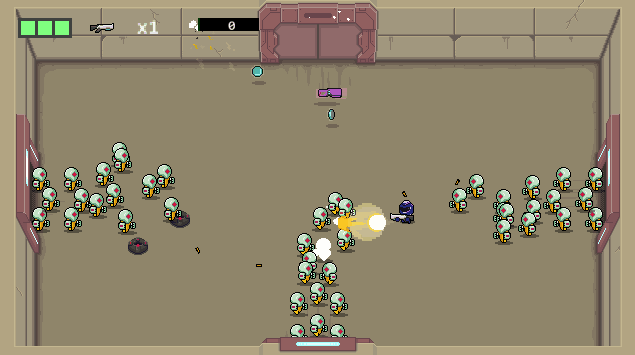 Level up:
Collect blue coins (experience) to level up!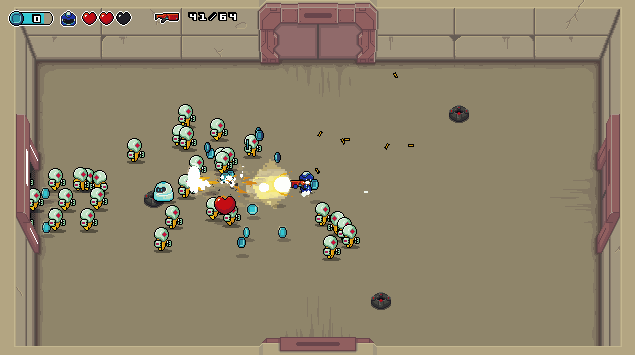 Upgrades
If you leveled up, you can choose one upgrade in the final of each battle.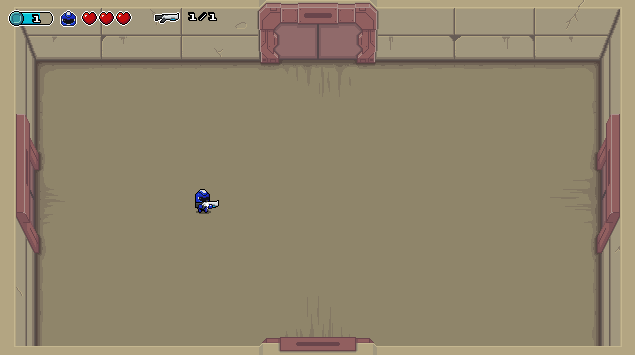 Boss Battle:
Each world have a boss fight, the final arena to test your skills!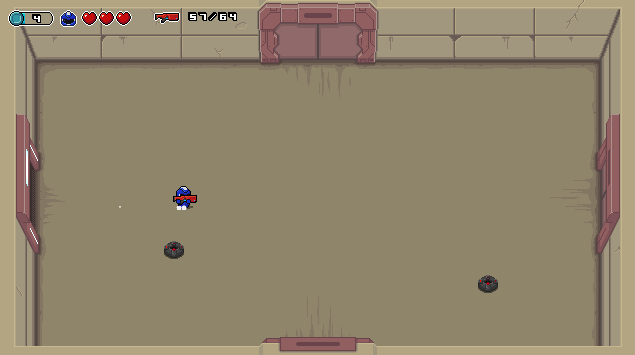 Development
Currently the game is in alpha state so we ask you to try our game and give us your feedback, suggestion, critics, bug report and reviews to help us improve the game in the next updates!

You can download the game at itch.io page: Aquadiun.itch.io

Thank you very much champions! :D
Work in Progress
Right now we are working on new weapons (flamethrower, laser gun and grenade launcher), new enemies, boss and next world. Also improving the game feel!
See you next time! Bye!