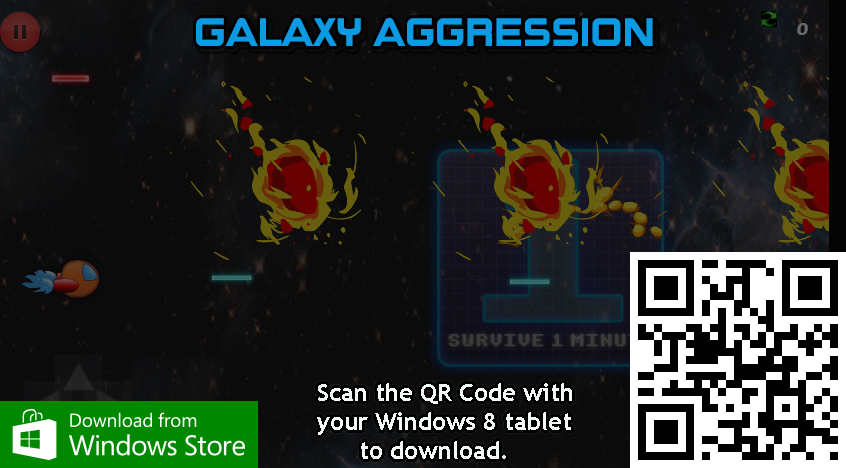 Galaxy Aggression has been released today on the Windows Store for Windows 8. Galaxy Aggression is a retro-based endless galaxy shooter. Encounter endless amount of enemies to shoot and kill for coins. Gather enough coins to purchase supplies used to help aid you on your mission.
Don't have a Windows 8 tablet to scan the QR code with? Click the link below to download the game alternatively.
Apps.microsoft.com
If you don't have Windows 8, you can also download the "Desktop" version.