Sorry for it being such a long time since the last Galaxial development log. The game is still very much in development and will be released. (but please don't ask when!) :)
The last few months I have been working hard on creating new ship graphics content for the game and just generally tidying up the engine, fixing bugs, optimization and polish so that its ready for the next stage of development. (AI)
Ship Screenshots
I have a few screenshots to share so you can see the new graphic style for ships. Very pleased with how much improved they now look compared to the older ships. Have had a lot of practice using Adobe Illustrator since then!
I'm not sure on the exact numbers yet, but the plan is to have roughly 4-5 ship designs per class (Frigate/Cruiser/Battleship etc.) More will likely be added over time once the game is released. There is a huge amount to make, so I'm having to spend a lot less time coding while being in artist mode.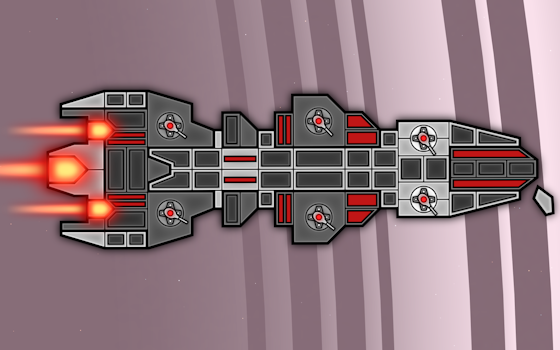 (Dreadnaught. The largest class of ship that will be in the game)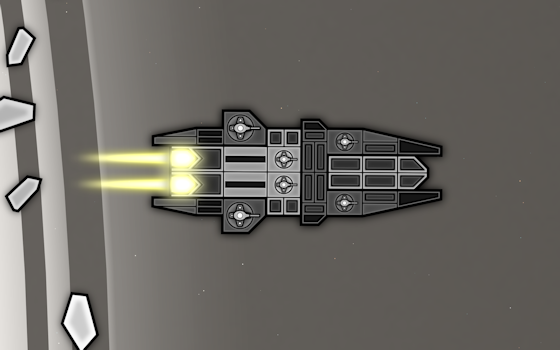 (Battlecruiser showing one of my favorite color customization combinations)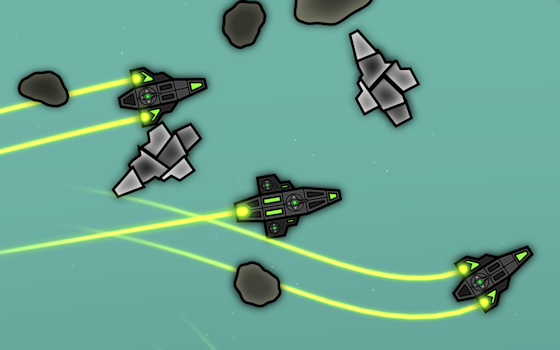 (Few of the smaller cruiser sized ships with darker hull and green trails!)
Customization
The color customization options for ships are now slightly different than before because of the new way they are created.
Ship hulls can only be various shades of black/grey/white. There are no limitations for the colored panels which will use your faction/team color of choice.
The turret lights which become more visible as you zoom out, use faction relation colors. So enemy ships will show red turret lights, blue for allies, white for neutral and green for the player. Colorblind settings are also available.
Turrets
You might have also noticed the new turret graphics, although only one type is shown in the screenshots. There will be unique graphics for all the weapon types (Artillery/Railgun/Laser/Missile Launcher etc.) and they come in 3 sizes (Small, Medium, Large)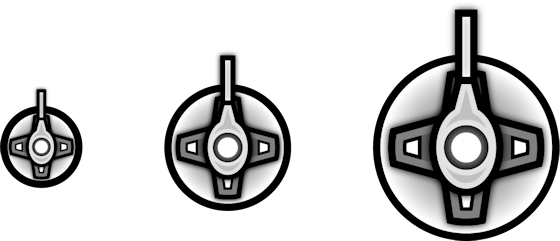 Each ship can only fit a certain size of weapon and it should be clear the amount of firepower enemy ships have just from looking at them.
---
Development Blog: www.galaxial.com
Facebook: www.facebook.com/Galaxial
Twitter: twitter.com/stuart_morgan