Dear players,
I am very proud to announce that the latest update of Galactic Crew II is now live!
You can now create your own content for Galactic Crew II and share it with other players using Steam Workshop - or send your mods directly to your friends.
How to use mods?
You can go either into the Steam Workshop and subscribe to mods you want to use or you can put mods that friends sent you into the "%appdata%\Galactic Crew 2\Mods" folder. Either way, when you start Galactic Crew II the next time and create a new game, you will see a mod selection field on the right side of the game creation screen. A tool-tip shows you a list of the mod's content.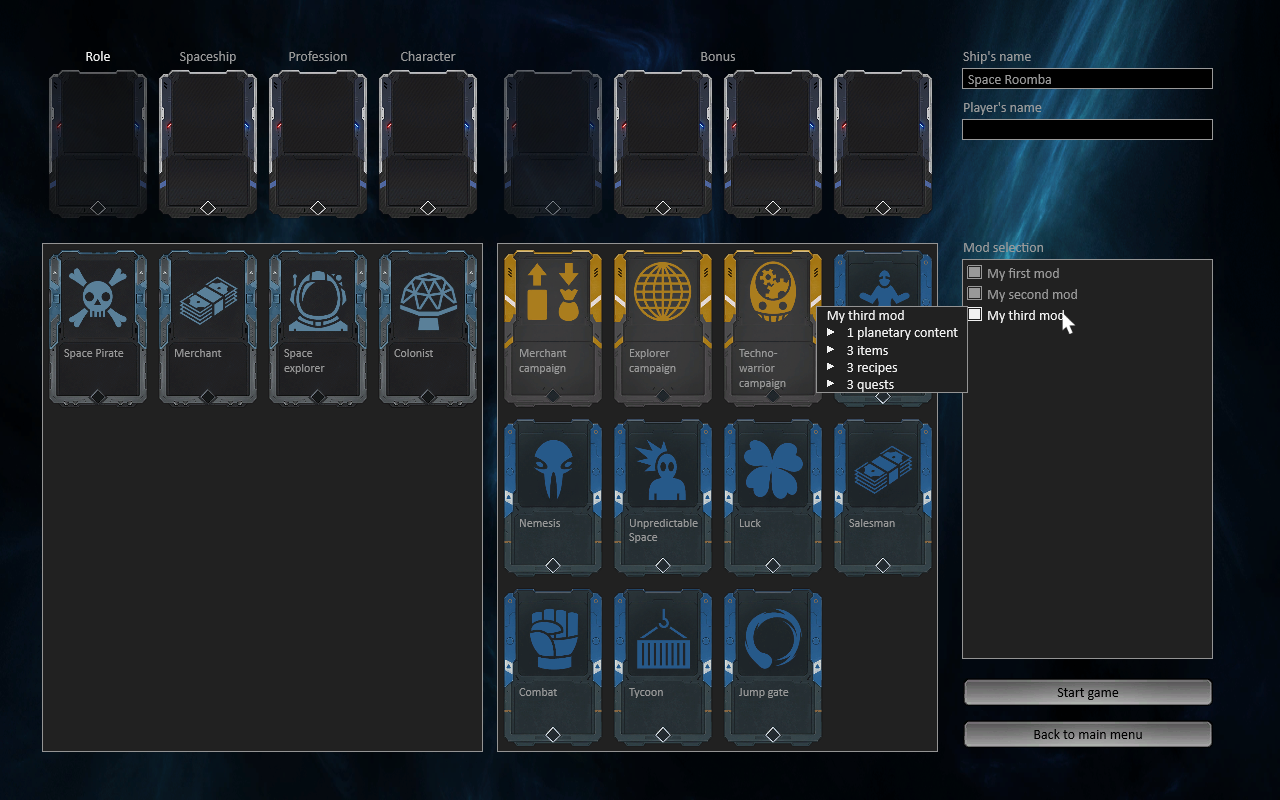 Simply select the mods you want to use for this save game and that's it!
What can be modded?
If you want to mod Galactic Crew II, you can add new items, new crafting recipes, new quests and new planetary content! More options are going to be added in future updates.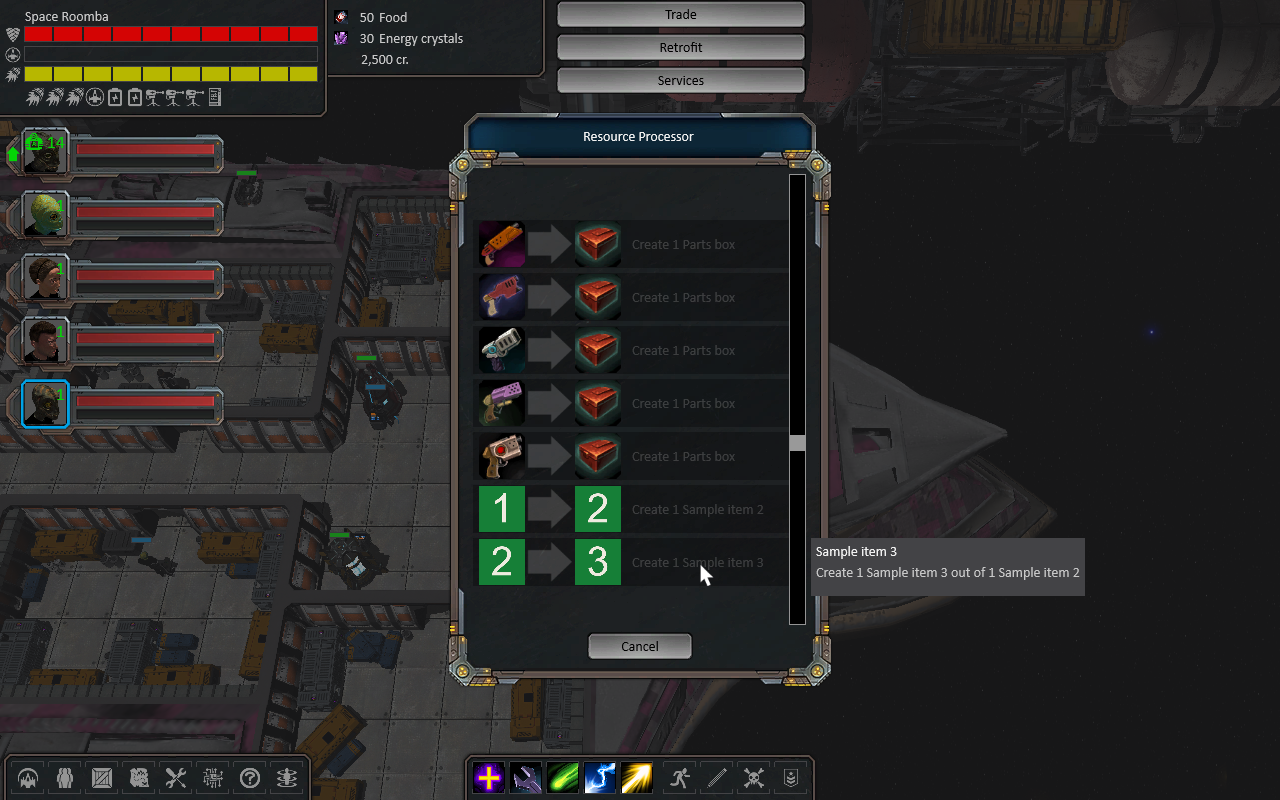 How to create mods?
When you are in your Steam Library, right-click on Galactic Crew II and select the option "Properties..." from the context menu. Next, select "Local Files" in the opened dialog and click on the "Browse..." button in the upper right area.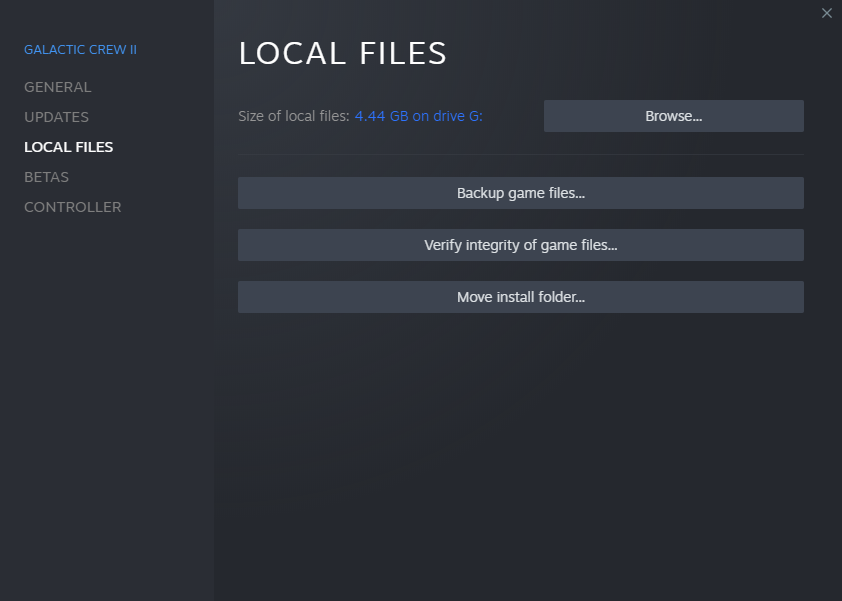 Galactic Crew II's installation folder will open. There, you will find all resources you need. A PDF called "Modding Guide" will explain all features and how to create mods in detail. If something is not clear or if you have any other question, feel free to open a new Steam discussion here in the Community Hub. I will answer as fast as possible. If you want to mod the game, but you miss certain things, feel free to ask me!
Modding tools
A total of three new tools have been added to Galactic Crew II and all of them can be found in the "Modding tools" sub-folder of the game's installation directory. The "Mod Converter" is a simple console application that can turn a mod that was created in Excel (as explained in the guide) into a mod file that can be shared with others. "Mod Uploader" is a tool to simply upload your mods with a simple call into Steam Workshop and finally, "Tech demo" is a tool you can use to import your own 3D models into Galactic Crew II.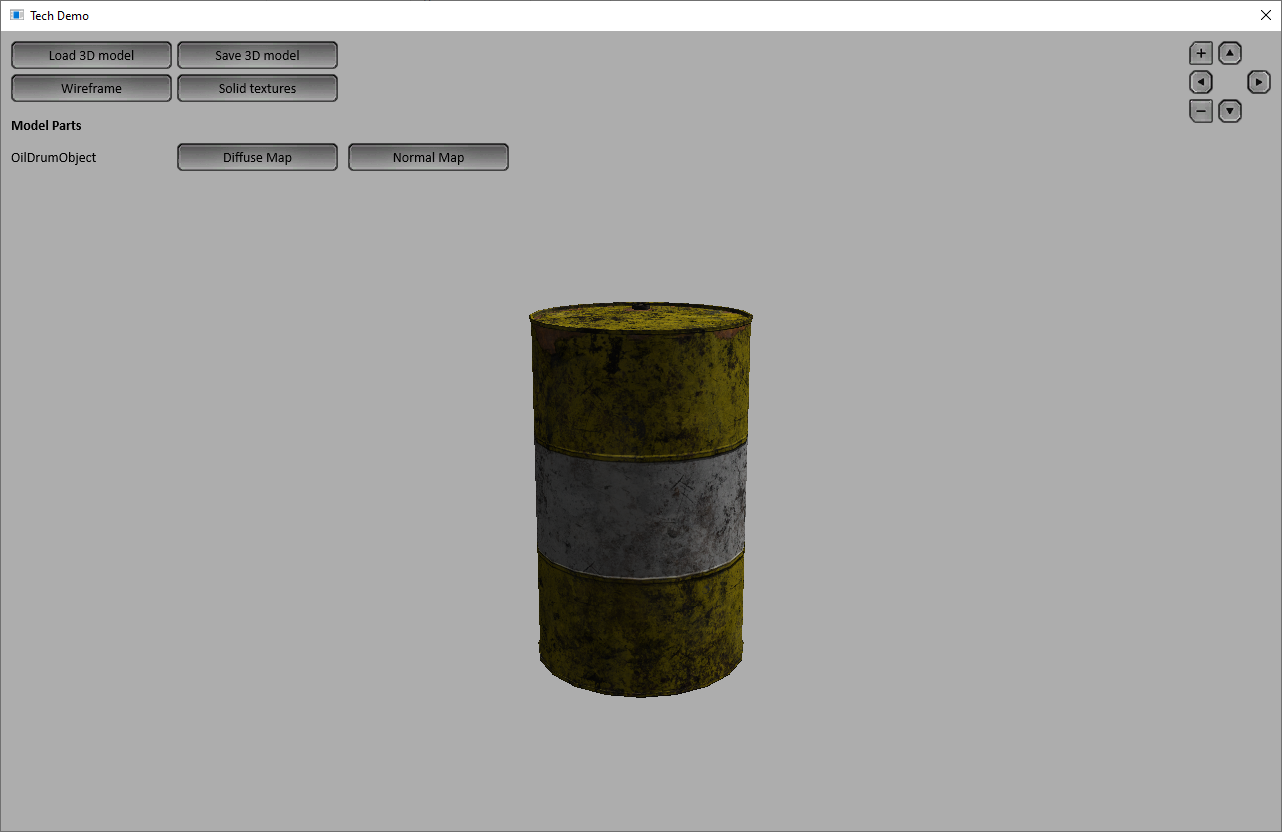 The tool is also explained in the guide, but to break it down: You can load any given FBX model file into the tool, set textures to any of its parts and check, whether it is rendered correctly. The model will look in the game in the same way as it looks in this tool. You can then save the model including all loaded textures into a binary file, so that you can use it in the game's level editor to create content for new planets!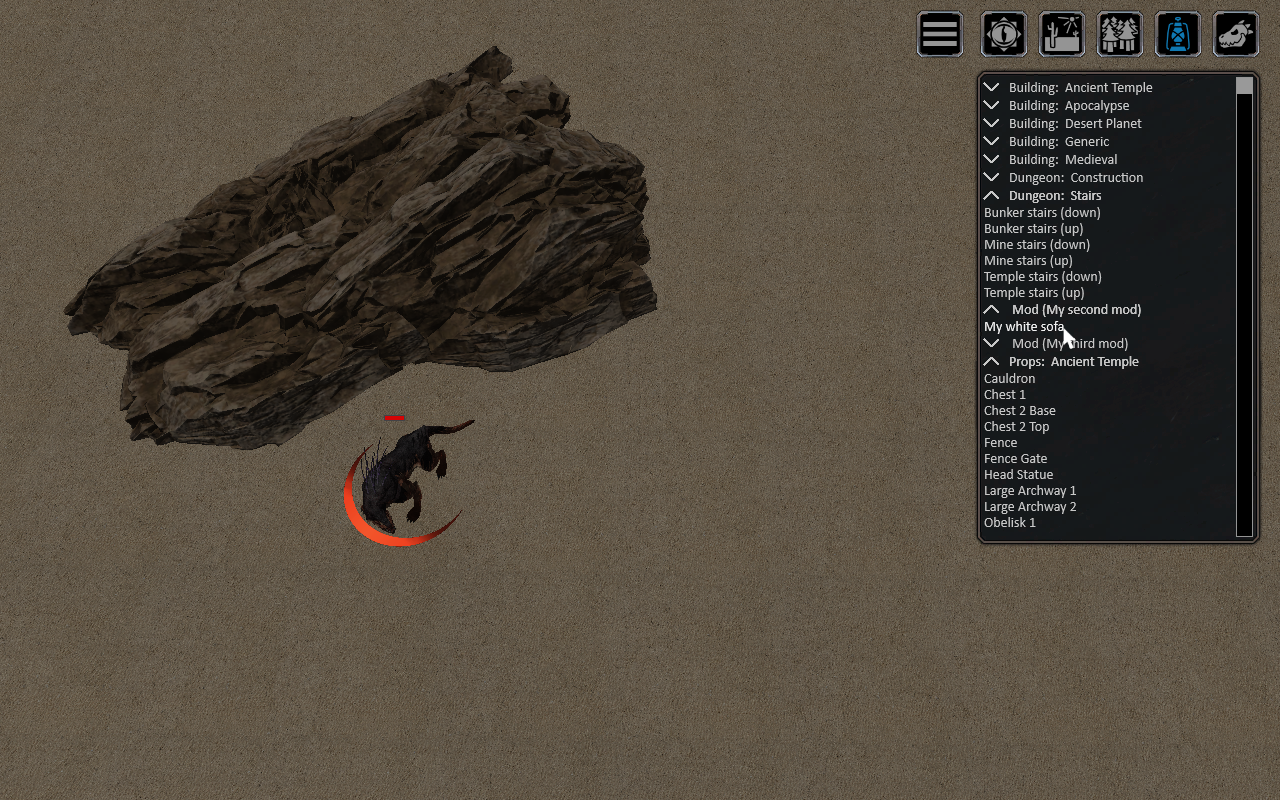 What is coming next?
With this update I have delivered everything that was promised on the Steam page, but the development is far from being over! I will take a week off next week from game development, but after that I will continue the development of Galactic Crew II and the underlying engine. I will especially focus on the game engine, because it became the limiting part of the project. The reason that planets do not look more livid and filled is because the current engine can't handle more graphics to render. So, I will focus on improving the game engine for the next weeks. Hopefully this will result in better visuals and a smoother gaming experience.
If you have any feature requests, feel free to start a Steam discussion. I am always eager to get your feedback - that's why I started the Early Access campaign. If you want to chat directly with me, feel free to check out my Twitch channel where I normally stream my development live twice a week. I was not very active on Twitter in the past weeks, but I will become more active again soon!