Time to cast your votes!
With Black Shell Media as our publisher, Galactic Conquerors is now in Greenlight! We appreciate all the support we've gotten this far from all of you, and hope to keep earning your interest. Check out our Steam page and cast your votes!
You can find us at:

Galactic Conquerors Steam Greenlight
Progressing on
We'll continue to watch our Greenlight votes with great anticipation, but in the meantime our work continues with renewed motivation and focus. We recently updated the Council system, which now allows players to bid their Tokens on a few different perks, as well as trade out their resources. Right now there are three perks to start with; resource-, view range- and damage boosters. Players gain different amounts of benefits according to how many Tokens they bid on a perk. For example the player who bid the most gets +5% increase in damage, second +3% and third +1%. Those aren't the final numbers, but are meant to give you an idea of how the system works. The pool of perks will be expanded over time. Nyads are well underway with a few of their unit models already done. Various tweaks and fixes have been made to improve the game's performance and overall quality.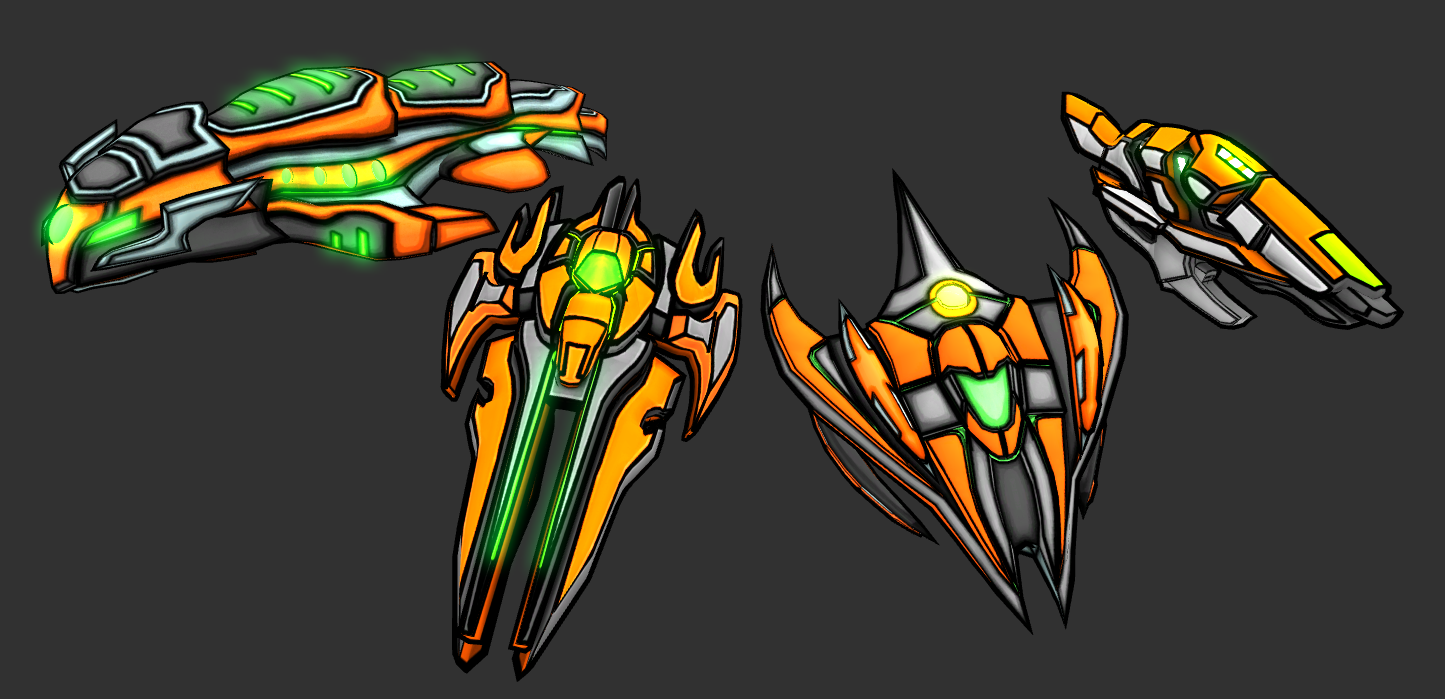 Sneak peek of Nyads this far. From left to right: Leviathan, Riptide, Manta and Purifier.
A view of Galactic Council as it appears now. Don't worry, it'll be prettier in the future, we promise.
What next?
Nyads are an ongoing work in progress, while we're focusing on putting in the rest of Galactic Conquerors' core features. These include placing bounties on your enemies and mercenaries that can be bought for a bit of coin. We've also begun to work on the game editor once more, so that players will be able to create their own content. Aside of these, we seek to improve the game's usability and iron it out towards Early Access.
As always, thank you for your time! Regards,
Kinahmi Games Team