Introduction
Hello, IndieDB community!
We welcome you back, first of all we're very sorry for the delay of this post that was meant to be posted not today but yesterday. This week we'll be sharing with you some environment thumbnails as well as a mock-up of an underground area of the map.
For the art thumbnails we'll have to share 3 different types of thumbnail: a colorful and lively forest, a colorless and dead forest, and an underground. We also did some color studies to understand better what the atmosphere of the forest would be like. (Out of the 4 studies we're leaning more to the bottom right one)
Right now, this is how the colorless and dead forest thumbnails are looking:
(chronological order)
---
Dead Forest Thumbnails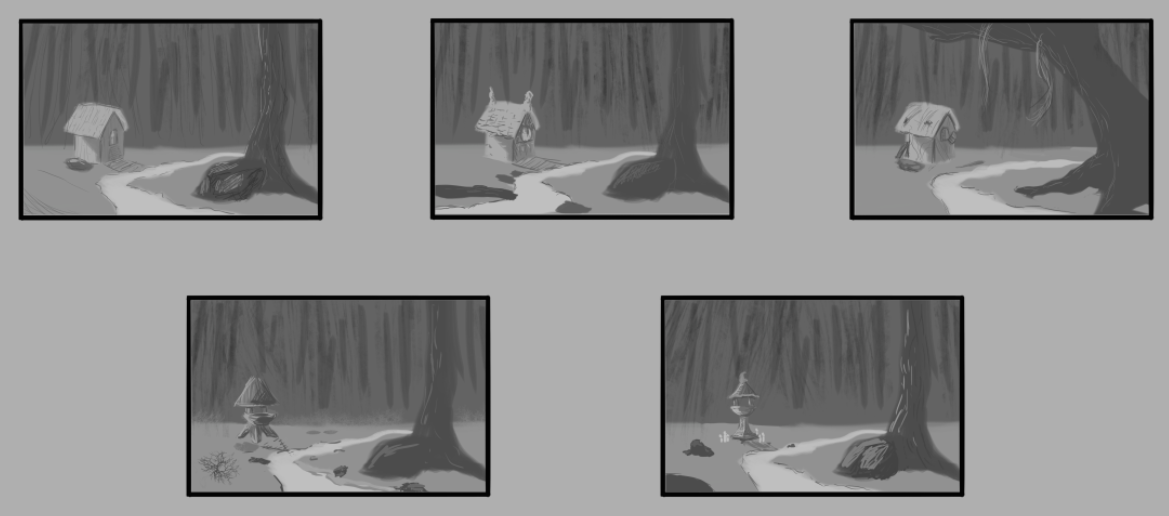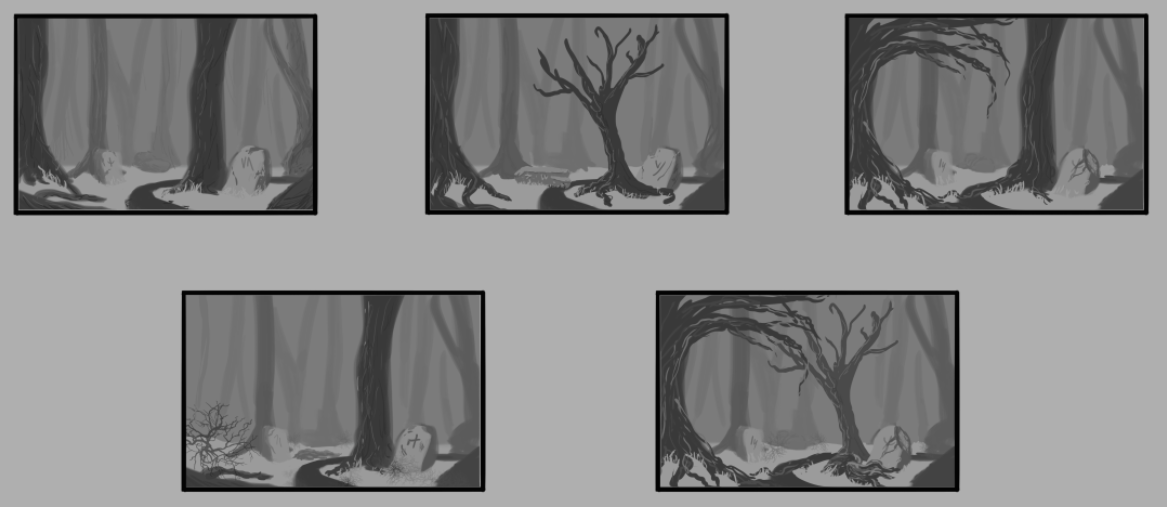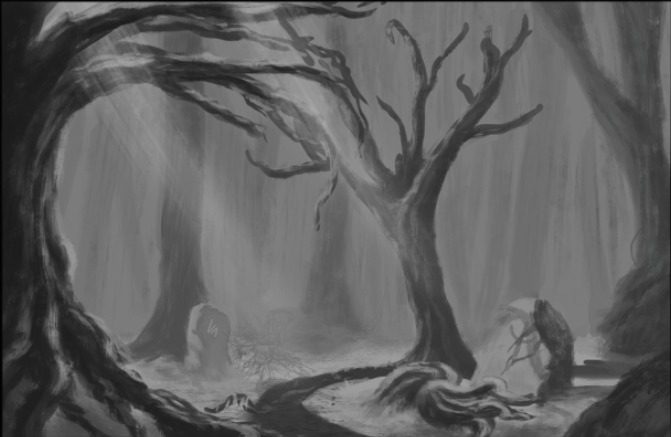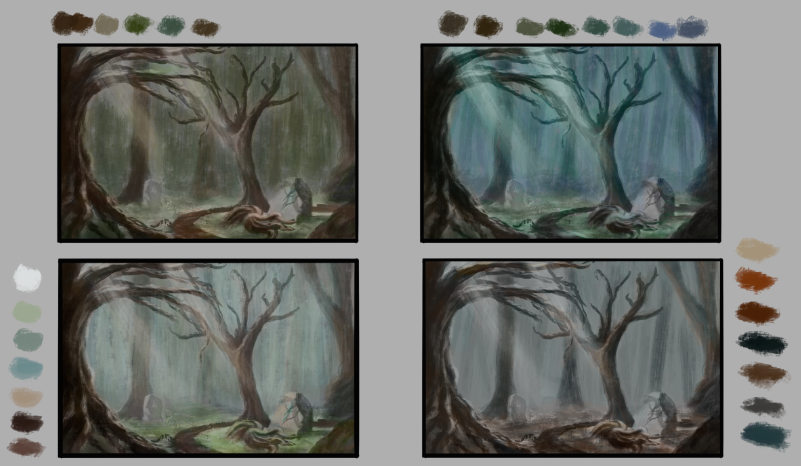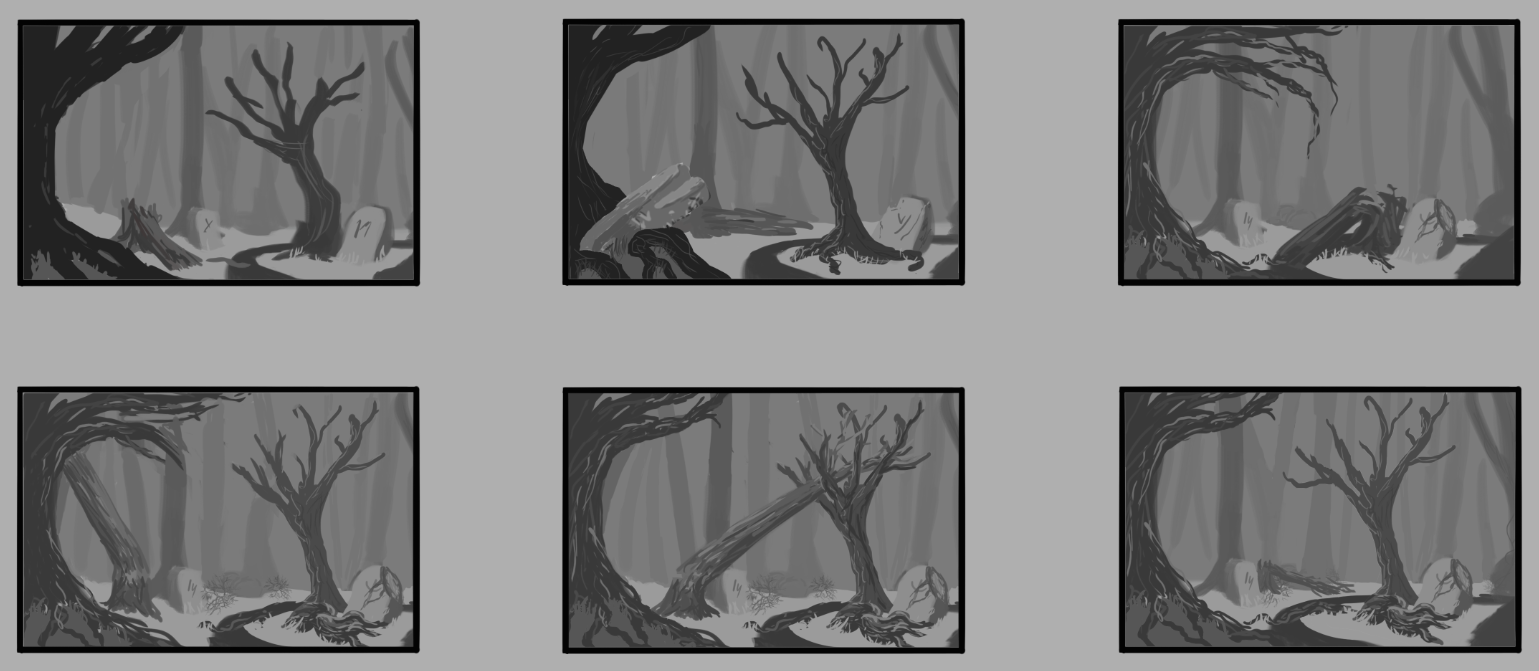 ---
After these studies we did a mock-up of the underground part of the map, in order to better understand and visualize the idea of the game and what its final look will be like.
Underground Mock-Up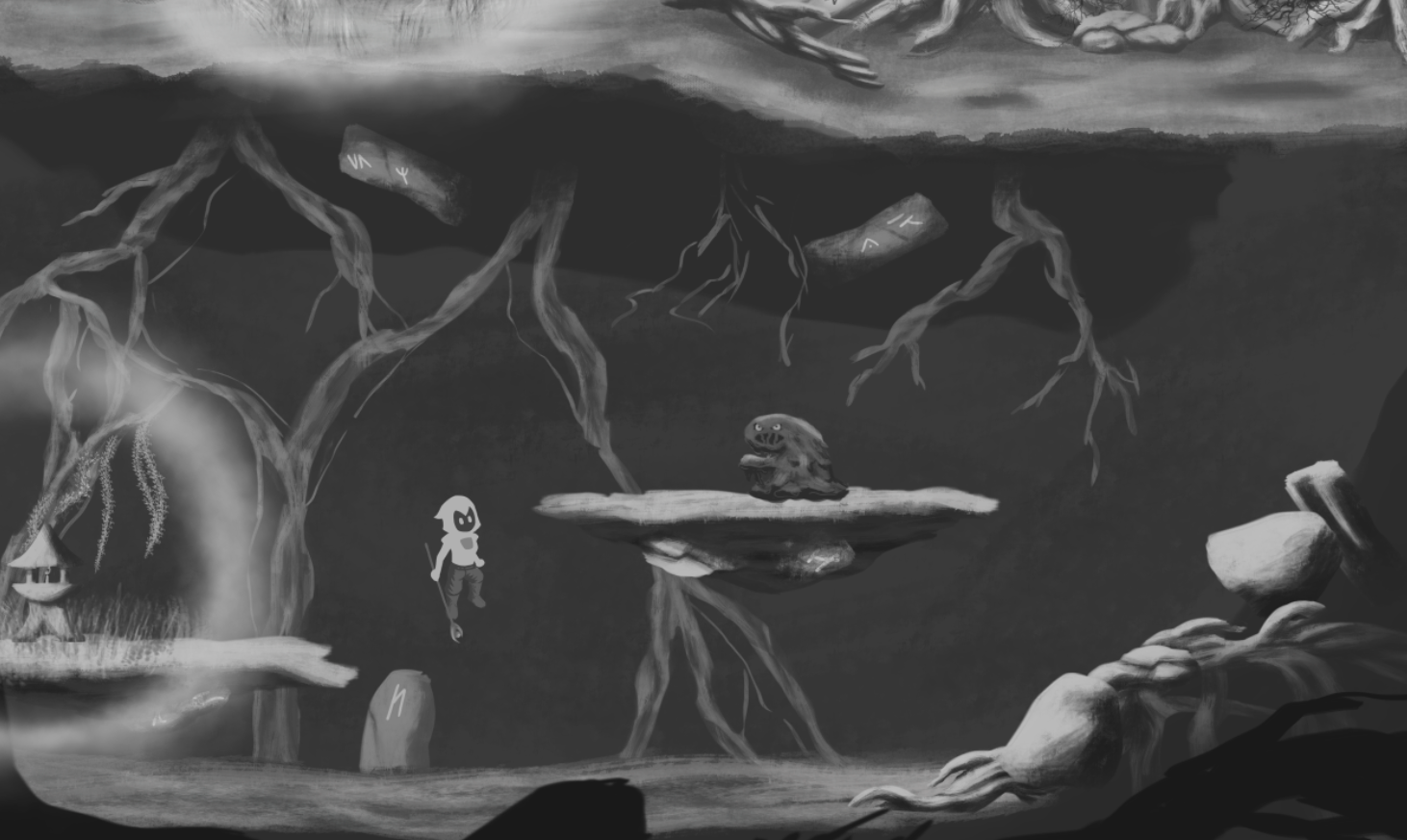 Above we can see an example of the shrines, the player, the enemy, some platforms as well as some background roots to give purpose to the scene.
Conclusion
This week we were able to get some visual guidance towards what our final goal is. There were also some little changes in the programming department related to the attacks and timings.
That's all for this week, hope to see you in the next one!