Hay, you won't believe it but here's a new map !

fzk_hallway
(Download link for the image - You can use it as a wallpaper : 1400*1050)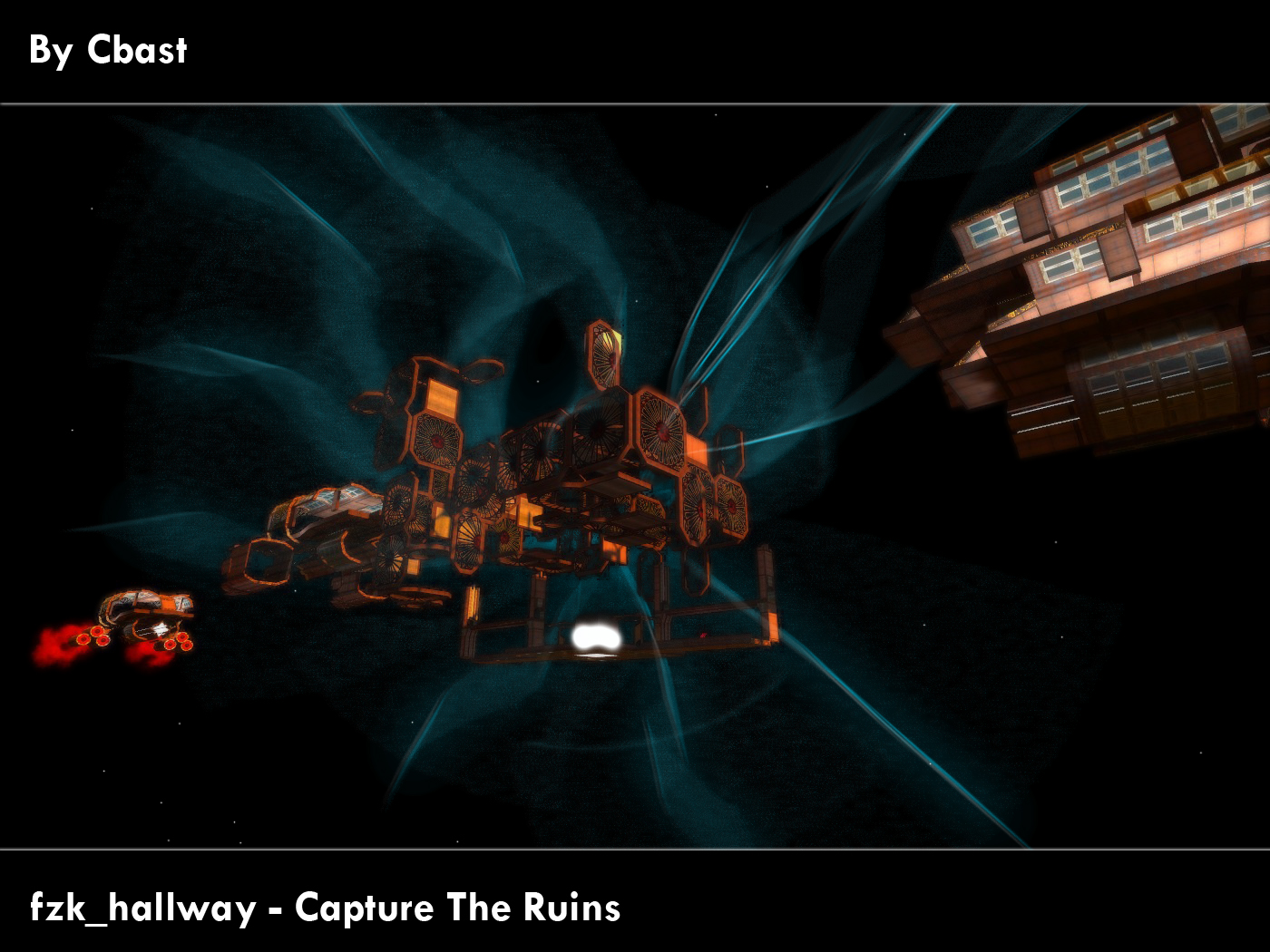 Capture The Ruins

You should ask yourself "What the hell is this gamemode ?". Then i'll show you what it mean !

The Ship(s)
Both spaceship got a team. In there the team are ennemies. We're studying a system to avoid the player to kill the person who are spawning on both ships.
It shouldn't be possible to go on the main spaceship. (The ennemie spaceship obviously)
In fact, the spaceships are spawn.

The Battleground
The battleground is a spacial ruin, i think i'll add some usefull stuff in these. Don't hesitate to submit your idea if you want.

The points
In this gamemode, here's three different point :

It is THE point of the map, you should capture this one to win.
That one active an map event, for example in this map you could see spaceship who open fire on the central point, that wouldn't kill the activator team. But, the other team will be hurt !
It open a new way to the central point, you should come more faster. It could open secret place, don't forget to search for these.
Upcoming thing for this map :
Extend the ruins, do it more destroyed.
Add speed-boost for the tactical point
Add the two bonus point
Add one tactical point
Add normal boost
Create a destroyed ship to place the tactical point
Add meteor who gravit around the ruins (To use it with the Fizickz Gun)
Upcoming thing for Fizickz :
Create customisable Player models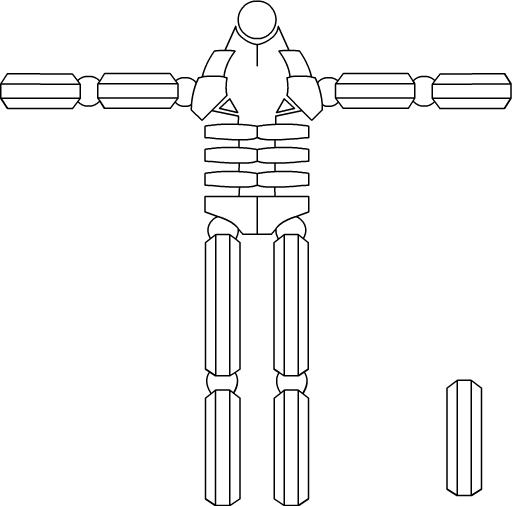 (512*506 link)
Change the melee weapon for both faction
Mhhh, that's all for now, i hope you'll appreciate that news and still tracking our mod.