After 15 days of waiting, Furwind has been greenlit. During this time, we have made a big effort making our game known in social networks and emailing all the sites we have found. It was the first time we did it and the process has made us learn many valuable things.

Although Greenlight is going to disappear soon, we want to share with you some data: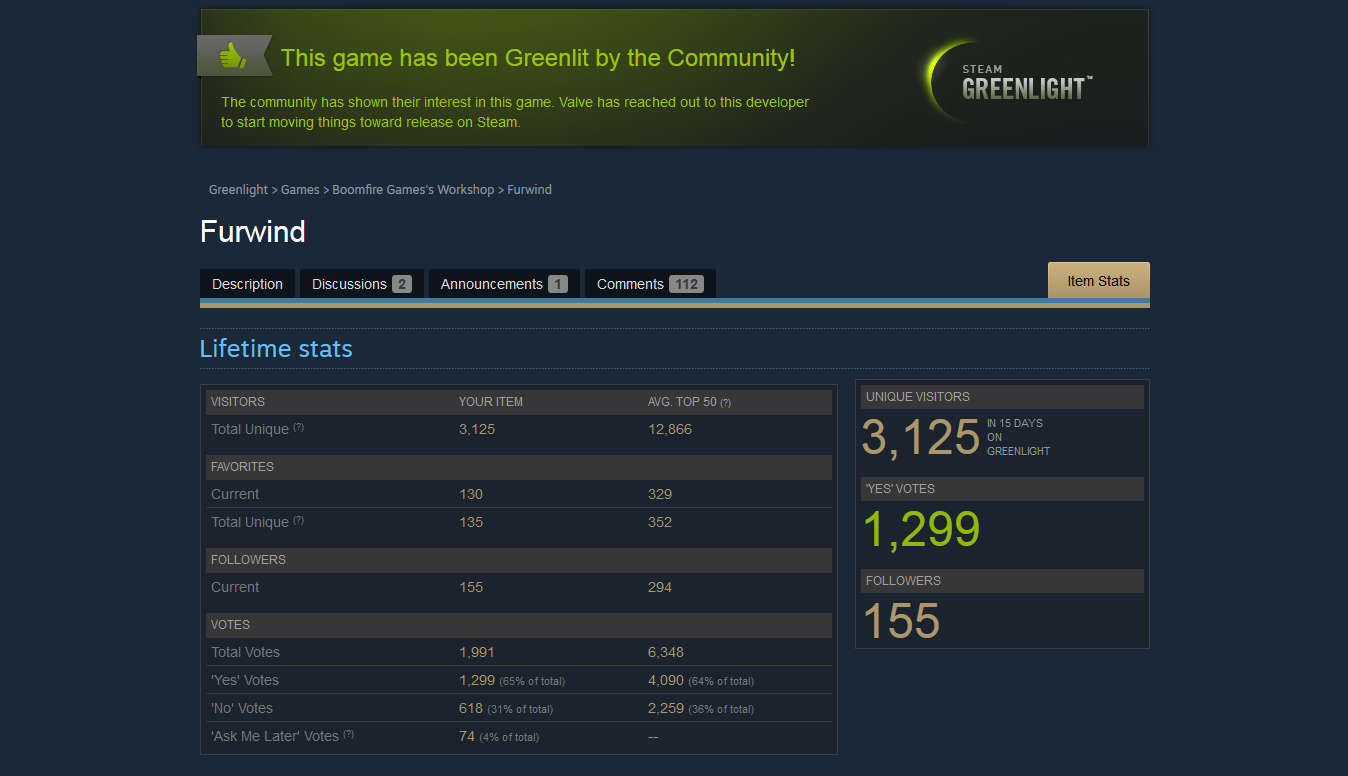 As can be seen in the image, we have obtained 1299 positive votes and a total of 3125 unique visitors. Two out of three people who have entered our Greenlight have participated in the voting and 65 percent of those votes have been positive (improving the average Steam slightly).

Overall we are very happy with our results. Despite not showing everything that the game has, the public has responded very well. In fact, that has been one of our biggest problems when it comes to getting attention. Moved by the uncertainty of Steam Direct, we rushed to launch a game in a state too premature.

As a developer, the marketing side has always been boring and meaningless, but this experience has undoubtedly demonstrated to us that marketing actions are priceless. Every day it becomes clearer that even small studies, need a person (or more) completely dedicated to PR.
From now on, we will resume the development of the game to reach the second goal, even more difficult than the first, to sell our game.

Thanks to all the IndieDB people, both staff and visitors, who have helped us to get it.
You can our Steam page here.
More information in our IndieDB page.