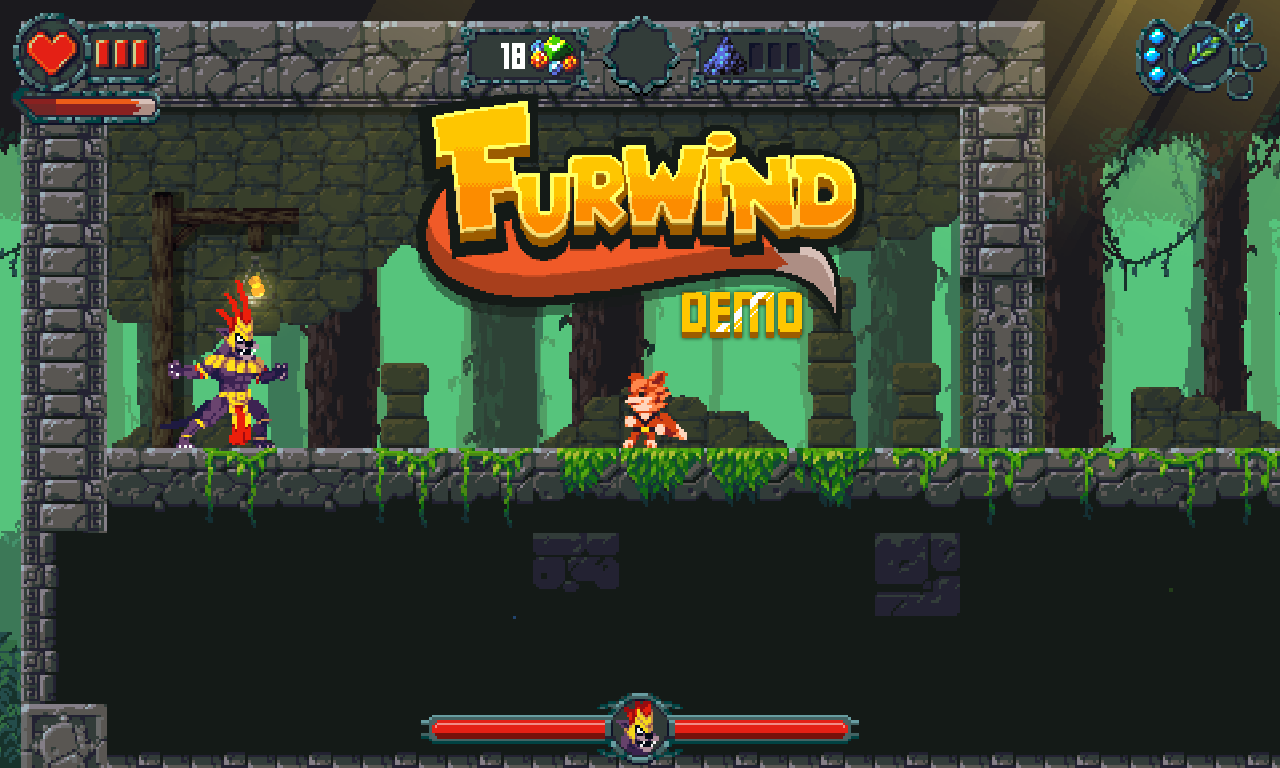 We are proud to show you the new Furwind demo game. There isn't a definitive version yet but the demo includes the first 3 levels and includes some enemies and basic obstacles from the game.
We hope you like it!
THOUGHTS
Importance of creating a demo
Publishing a demo has two clear objectives: obtaining feedback from the users and, at the same time, allowing the players to prove what Furwind really is.
On the one hand, the feedback from our users provides us with valuable information that allow us to improve the game (and they of the development too). On the other hand, players can know how the game is, the press and the media have contents of our development to spread, and ultimately, our customer knows perfectly what product is acquiring at the moment of buying it.
We are learning a lot of things with the development and public release of our demo. Product quality control is essential and testing must be intensive. Even so, checking for errors, glitches and other defects of the game is insufficient if it is only controlled from a small number of testers. Once the public demo is released, as more users try it, it increase the number of problems or bugs detected and we are more effective in solving them.
Your opinion counts
We are so happy to know anny suggestions you may have. At IndieDB, you can add any comment in the news or in the comments section of the download itself. You can also contact us via Twitter and Facebook, or send us an email.