Background
A few more adjustments on the set to contain more background objects, such as trees, rocks and a stone bridge specific to this scenario.
And what has changed?
No doubt the big news is the modeling of a specific bridge for this scenario, But of course that's not the only novelty, one of the things that I focus too was the rendering of certain models of trees that are already ready to planes inside the Blender and so ' filling ' more the scene leaving less blank areas.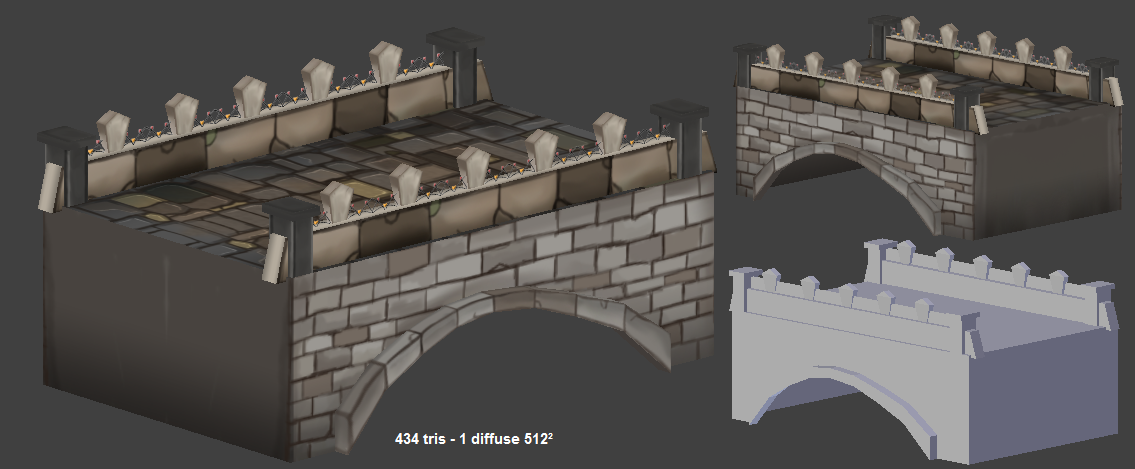 Added more routes in the texture of the scenario, you still need to reset within the Unity to enemies use these routes. Another revision was the effect of river water.