As you may know, I am almost finishing a brand new Campaign Mission of Fursan al-Aqsa®, an Israeli Military Base in Southern Lebanon region. However, I decided to make these small fixes, as they were very easy to do, and let the major improvements, specially the options menu, including remap keys, for later on.
Headshots icon position update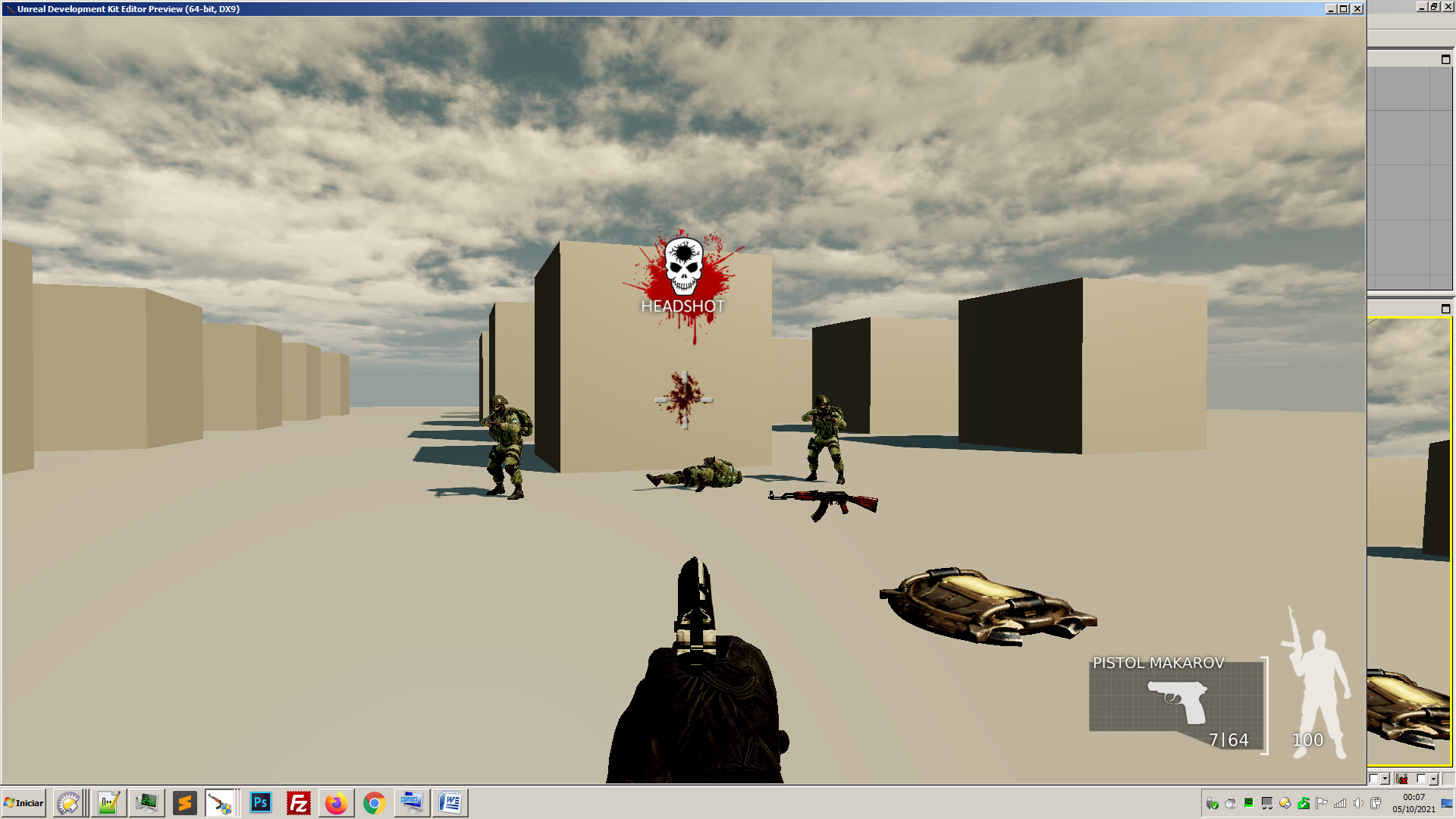 This is just a small update on the headshots icon on-screen position. I moved it up a bit so it won't cover the crosshair, which many players on steam complained about it.
Bullet Time Update
Listening to steam players' feedback I added the possibility of canceling the Bullet Time effect as soon as it is triggered. I binded it to key 'F', however, on the full game you will be able to rebind the keys, Insha Allah. And BOY, THIS IS FREAKING COOL, having total control over the Bullet Time effect makes the game more CRAZY AND FRENETIC.
Tutorial Mission Update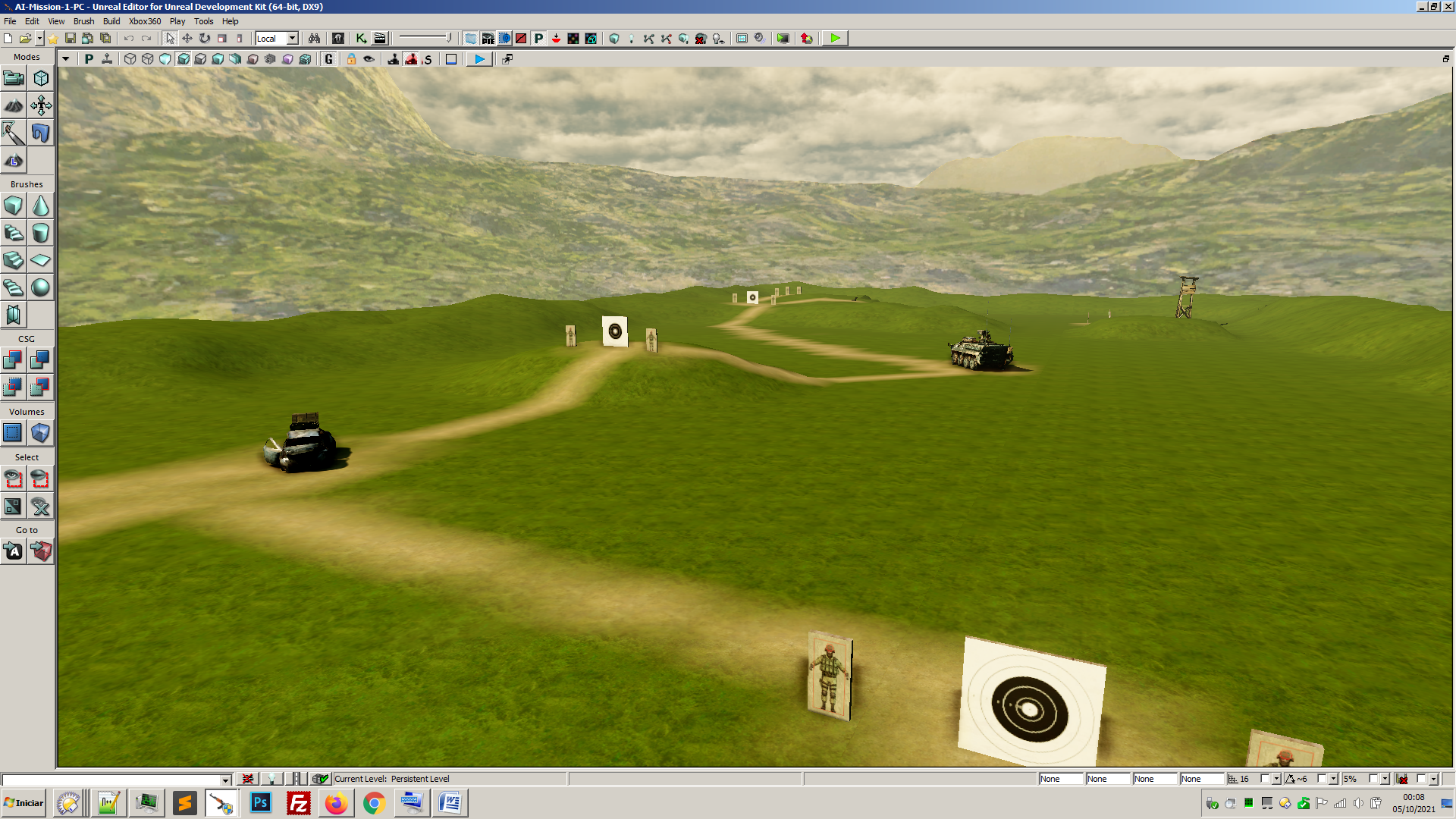 Here I updated the tutorial mission for the full game. Now I painted over the terrain a sand road to guide the player where to go. I encourage you to plain again the training mission on the full game, specially for some new tips and tricks I added. By the way, DO NOT HASTEN when playing the tutorial mission. Read each on-screen instruction with attention, and follow what they are telling you to do.
Sneak Peek - Drone mapping the enemy base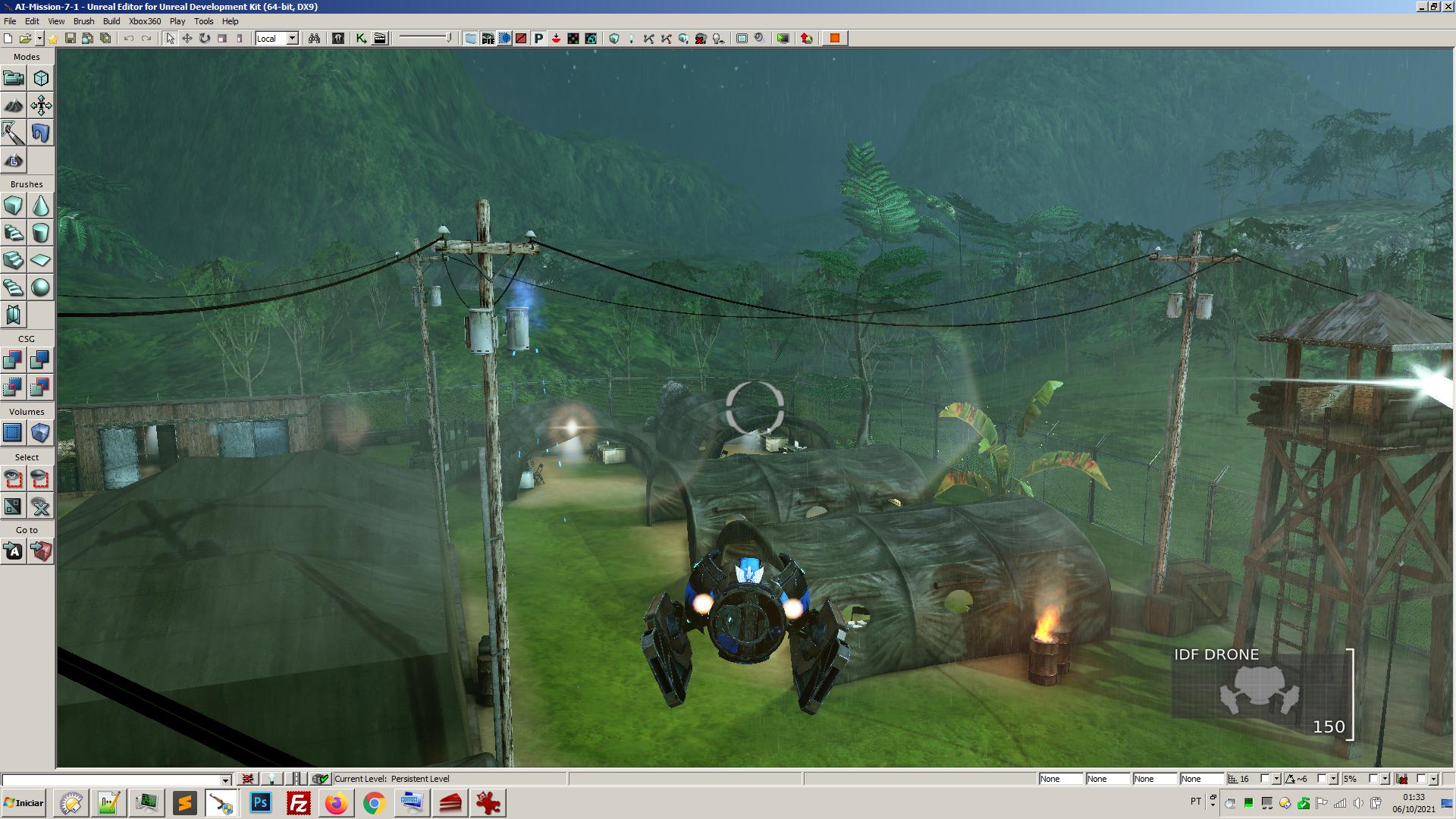 This is just a sneak peek of one objective from the Southern Lebanon IDF Base. You can use this drone to discover each soldier position, before entering the base. It will be a very handfull strategy so you can plan the best way to enter the base.
So let me come back to work, and until next update.