Since Last Time
I have been quite hard at work creating my unit level AIs as well as optimizing the game code. I eliminated several useless instances of variables (for example, in the scaling code I removed a boolean called hasAlpha = true which was only used at if(hasAlpha)...a rather worthless use of a boolean).
Unit Behavior Fitting
I have never played an RTS where you could specify HOW a unit attacks a target. It always had been building fairly static units that have one rigid combat behavior. That's lame. So, one of the goals of BoS was to allow some freedom in customizing unit behaviors.
Note: This video contains demos for all 3 unit behaviors, watch the entire thing.
Fullscreen Support
Up until 2 days ago my game always ran in a 1024x768 window. It was good to have a rigid screen size while defining the elements of the HUD, but BoS has grown up. Now it will automatically detect your current desktop resolution, enter fullscreen mode, and scale the backplate and HUD elements to their correct positions!
Here's a look at BoS running in 1680x1050 (Right Click and View Image for full resolution):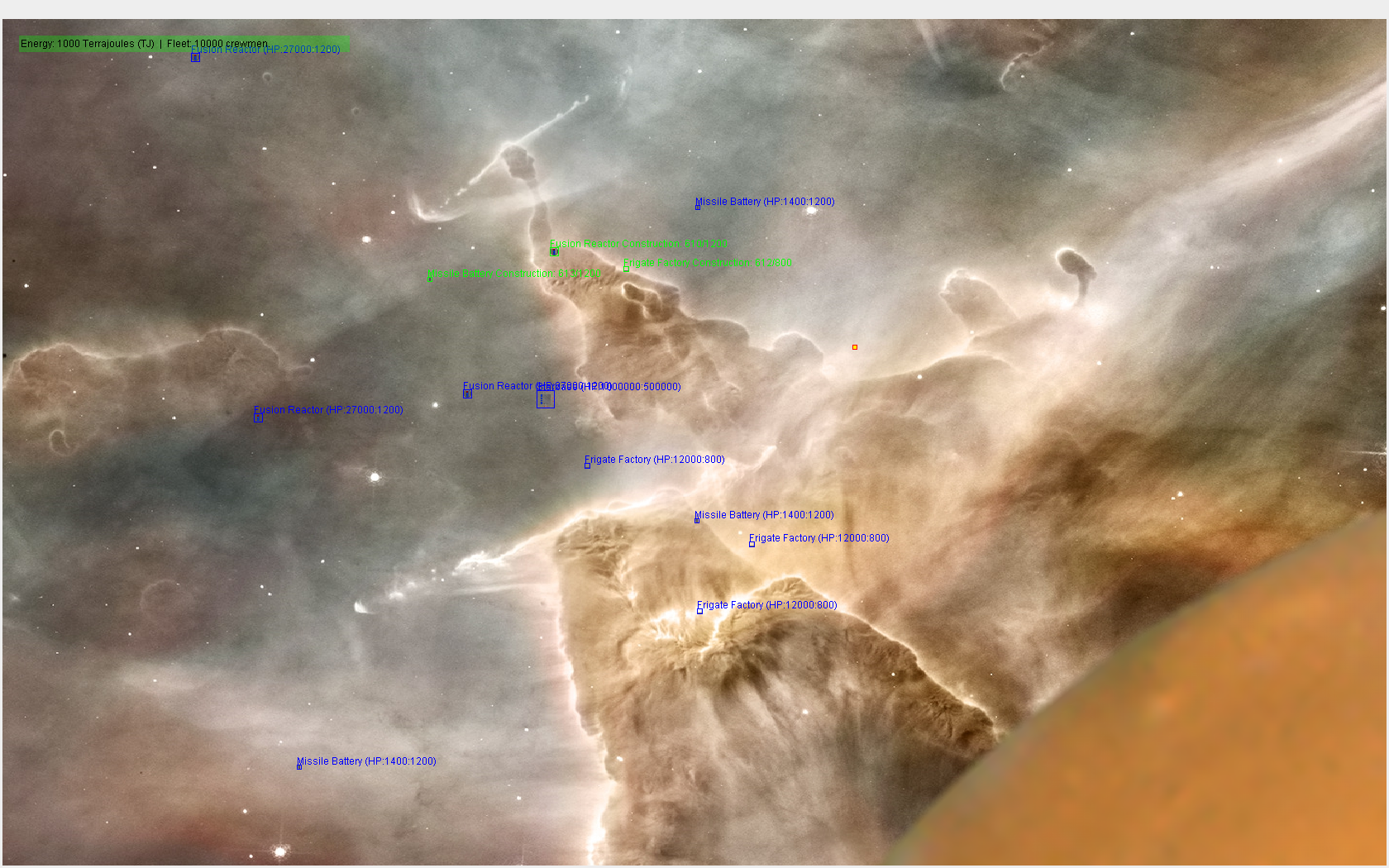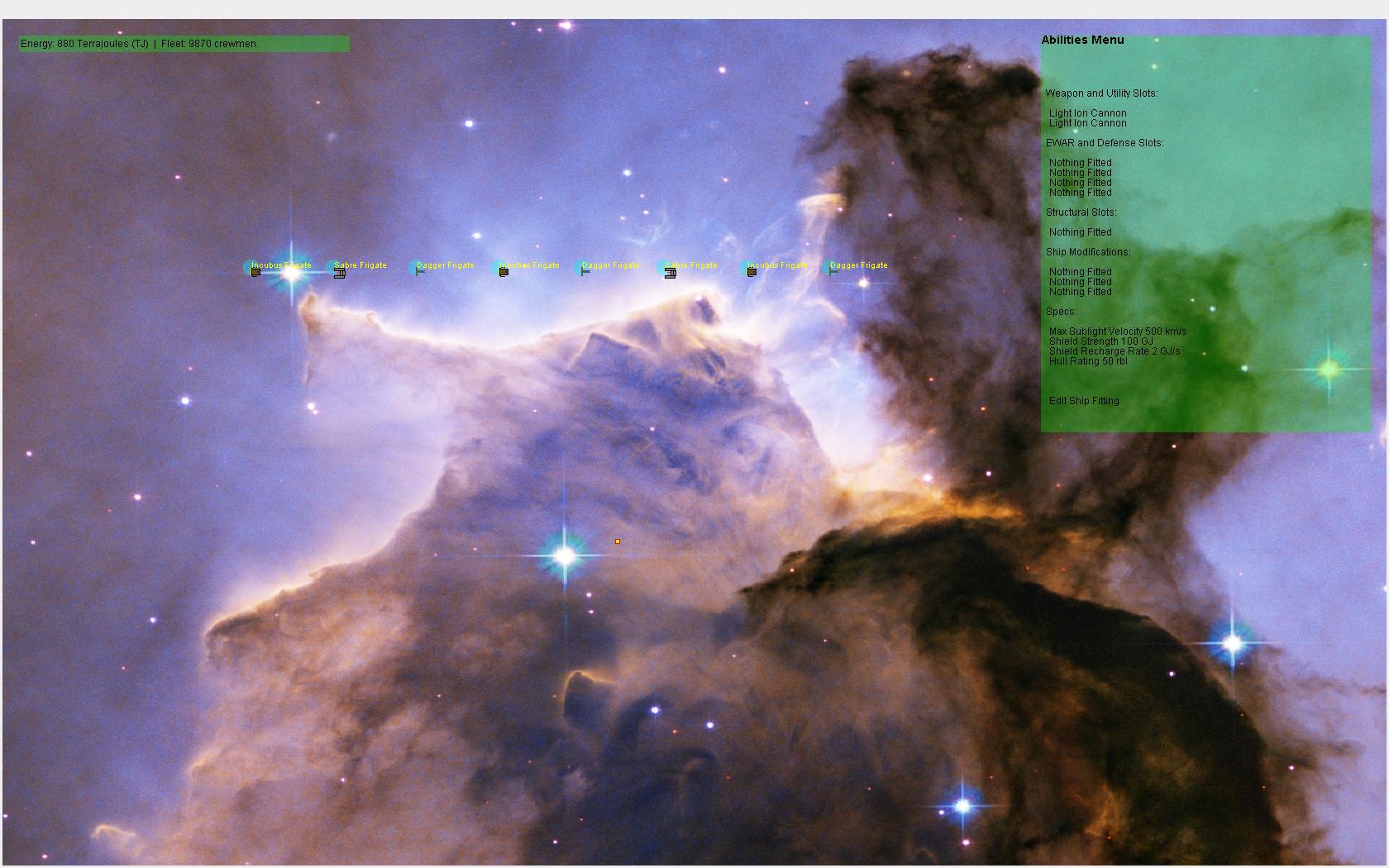 Running in fullscreen gives the game a professional look. Very few people play an RTS in windowed mode. The best part is the backplates have been totally redone. The old 1024x768 backplates are now 1440x1080, and being at such a high resolution allows them to scale without any noticeable quality reduction.
Optimizations
I have a very bad habit of making every variable a public one. I went through and redid the scoping of all my variables at a small, but important, 1.7fps gain. I also changed all my public and private methods to public final/private final. The "final" keyword has the effect of locking the method so it cannot be changed at runtime, which makes sense because you never rework methods at runtime (on the other hand, setting an important variable to final would mess the program up horribly). This also provides a small performance gain.
Current Goals
The unit combat fitting is done. But those are not the only important unit behaviors. Other ones that control things such as when to disengage and run, or what to do while idling, will also be changeable. My game will be very unit-level AI oriented. But first, I want to get the computer building frigates as well as add a "loop production" option (and rally points) for player factories.
For those of you who are irritated the game is only 2D, and programmer-art 2D at that, just remember that this will be the deepest and most customizable RTS ever made.