Greetings, Defenders.
---
Today I come here to talk to you all about boxes... That's not usually the most interesting topic, but it's quite a large part of Full Invasion 2. We have decided to give them their own post so everyone is up to speed on the changes coming in Amber.
As always, if you have any questions put them in the comments below. I would also like to take this moment to direct your eyes to our Official Steam Group, Screenshot of the Week Contest, and finally to Ashley's inbox for all your questions, suggestions, or general feedback on Full invasion 2.
---
You've all been here before - You've been saving up your money for what seems like countless waves. All you want is to spend it on something nice, maybe a legendary lightsaber or even a cool crossbow. You run over to the box and start digging inside for hidden treasure, but instead you pull out some random hat. Well, you've already got one, so you toss it over the shoulder and keep digging inside.
A club... An axe... A melon on a stick... Nothing too nice is coming up. At this point, you're bleeding the money you've fought so hard to earn. You beg to the gods of Full Invasion for salvation, for some heavenly breath of good fortune. Finally, a legendary weapon appears! All you have to do is pick it up and the power will be yours. With it in your steady hands you will dominate the leaderboard, demolish the invaders, and save your-
The weapon box just broke; you can't equip the weapon.
You step back slowly and survey the discarded weapons resting in the dirt around you. You let out a small helpless sigh of frustration before slogging back to the frontline.
Boxspam by Poll_Invasion_2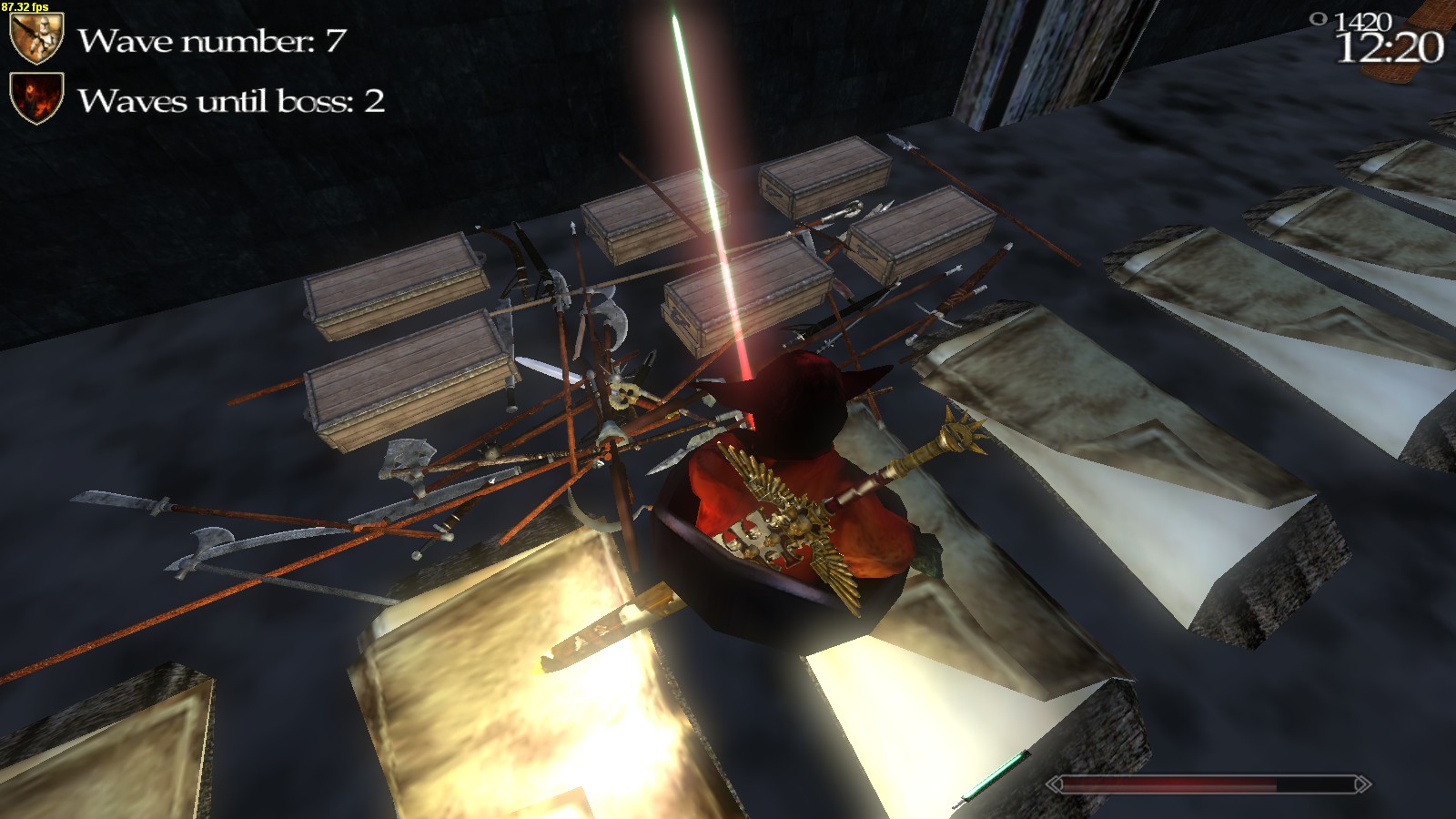 Weapon despawn rates have been tinkered with to get rid of the mess.
Hats of +1 Breaking by Poll_Invasion_2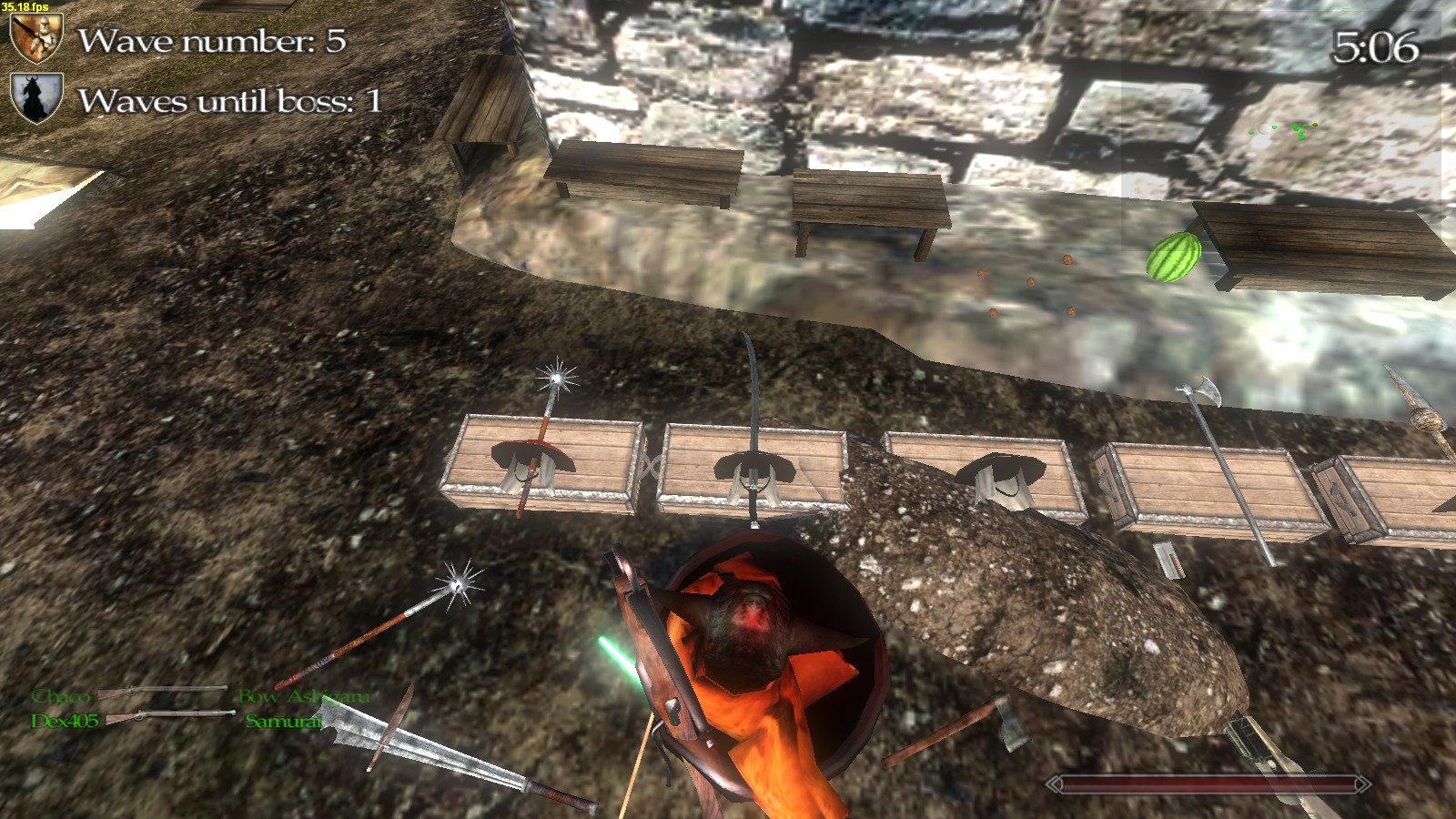 Those hats will never be a problem again, and neither will the broken boxes.
Bonus Troop Teaser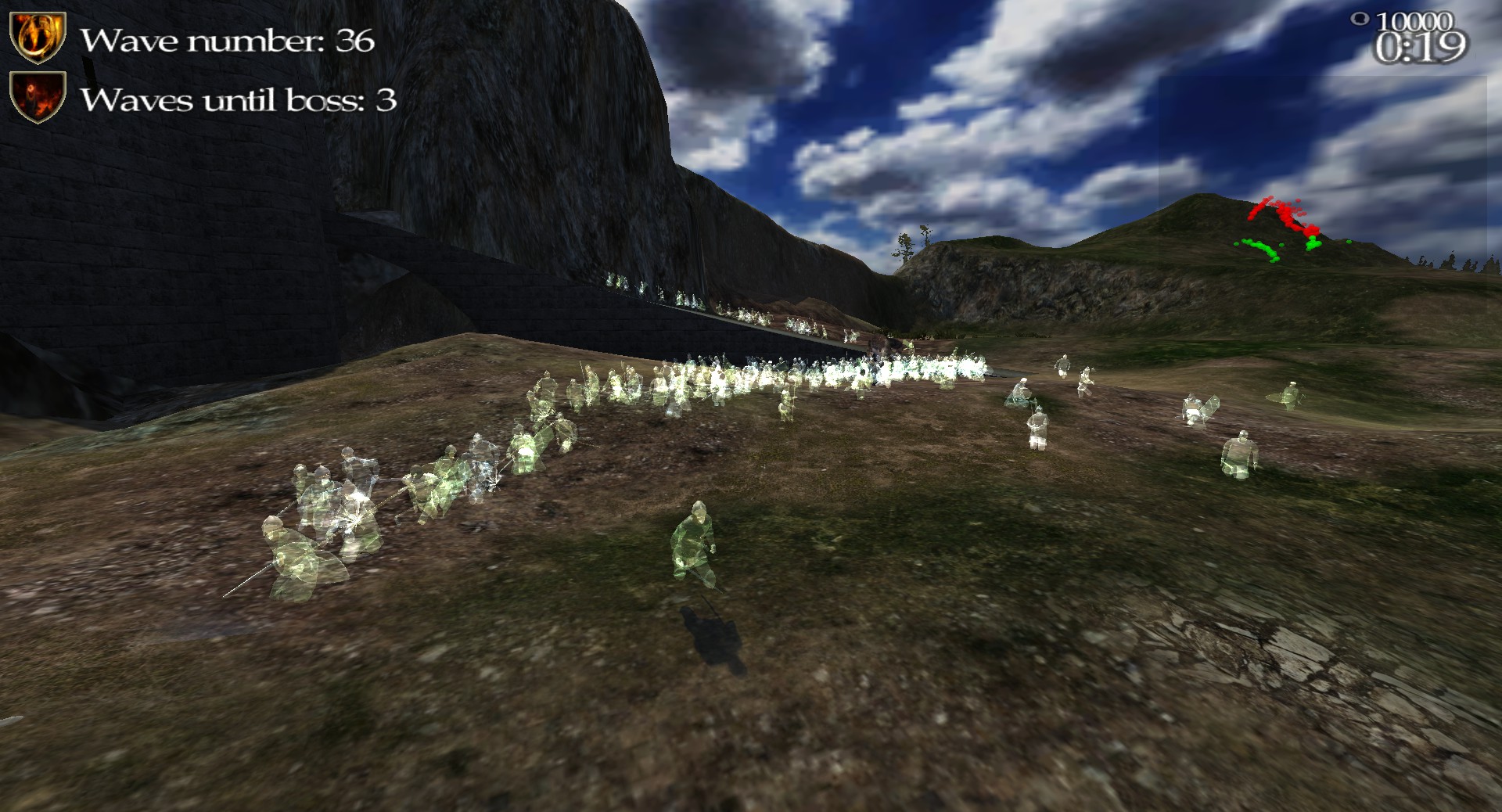 Here's a small teaser for a new unit in Full Invasion 2, The Army of the Dead.
More information will come in later news posts.
One of the first things we as a team tackled was fixing those damned boxes. No longer will there be random hats, no longer will the boxes break, and no longer will they be so littered in useless weapons. We've fixed the maps where the boxes were stuck in the terrain or just in terrible places, and we went through to fix the spawn rate of certain weapons to make everything more balanced.
We have also added a new wardrobe feature to the game. This works much like weapon boxes, but allows you to change your equipment without having to respawn first. All you have to do is change your equipment in the menu, activate the wardrobe, and if you have enough money your kit will be swapped out. This will finally allow players to climb from being an Ithilien Ranger all the way up to Sauron in one life.
---
Be sure to follow our ModDB to receive notifications immediately when there is new information about Full Invasion 2.
Feel free to spread the word ingame about this post and let everyone know about the changes coming to Full Invasion 2. Direct their eyes here to ModDB then jump on the Official Server yourself and we'll have some fun. I will be on the server as much as possible this weekend (Dev_TrotsTwats), so don't be afraid to approach me with any questions or suggestions you have while we sit in a shieldwall together :)