The second release version of FUEL: REFUELED is available for download; this release, version FUEL: REFUELED 2013.1 [R2] features a new set of development tools, new user interface, extended language support (now supporting 8 localizations with Russian being the most recent addition), demo support, Vista Point Pack 1 unofficial DLC, and a long, long list of other improvements and additions. Some of which I hope to cover here in this article, but the full change-log can be found here.
Before I get into discussing features of this version, I have a small request to anyone who downloads this mod and that is to rate my mod, which can be done on the front page of FUEL: REFUELED's mod profile or direct link here. I would also ask that if you've previously rated my mod or reviewed it that you would update your review and rating to take into account the development since that has gone into FUEL: REFUELED. Over the last year this one-man project has entered a release quality state, I have written my own set of development tools (source code provided), supported all localizations of the game and even the demo.
Be honest and any feedback you can provide would be useful. While its nice to always get complimented for the work on REFUELED, its rare to get detailed feedback on areas which people think could be improved. I have a forum post here that contains any suggestions that I'm aware of and a few notes on things that people have suggested that for various reasons I cannot include at this time.
Features:
Development Tools
Firstly I want to show off two newly developed apps for FUEL. The first, shown in the image above being the Free Ride Extreme Editor; allowing you to create a scripted Free Ride extreme scenario. In essence this scenario behaves like your standard Free Ride game-play, with the added plus that the time and weather values can be customized - and yes that includes facing off against a Tornado!
Shown off in the image above is also the formatting and language file which can be edited by the user. If you prefer the tools to run with black text on a white background, then simply change the colors and re-run the program. Also if you wish to improve the translations for your language then feel free - just don't forget to send me a copy as I include it in a future version!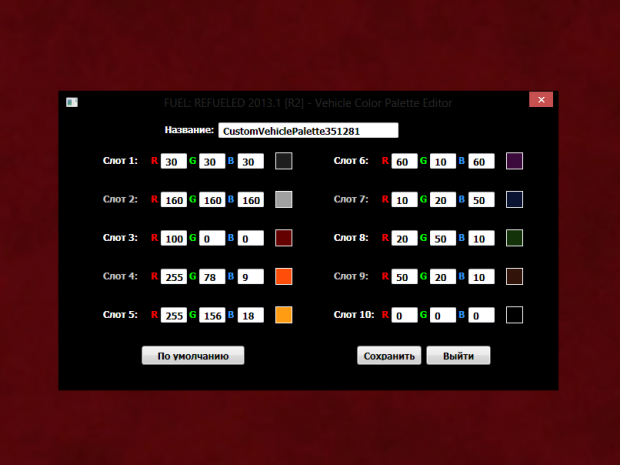 The second application is the Vehicle Color Palette Editor shown in the screenshot above with Russian language enabled. Essentially FUEL only allows ten colors for vehicles to be accessed from the in-game menu's (Consolitus...), which is just plain boring as it limits your customization. What this program does is allow you to pick any ten RGB colors and then have them replace the ten colors accessible from within the game. It also allows you to see the RGB colors for the default colors and REFUELED color set - so if you simply wanted to adjust or replace one color then you may do so.
The tools originally started out as a simple command line application developed in Microsoft Small Basic. The reason for this being that the simple fact is that I am one of the very few people developing mods for FUEL - so to develop a complicated application that only I knew how it worked would be perhaps a mistake. If for whatever reason I was unable to continue development then modding for FUEL would soon cease. So I ran with the idea of developing in a language so simple that a child could understand it, allowing my REFUELED project to always continue.
It's not as easy as it might sound, developing in such a basic language as there are of course limitations. There have been many instances where I had to come up with workarounds to problems that I wouldn't have while running with other languages. However that hasn't stopped me developing these two apps which consist of several thousand lines of code, support of 6 different languages and even supporting modding such as accepting custom UI themes.
Vista Point Pack 1
I published a feature on this pack a while ago here. The Vista Points were released with Patch #4 just before New Year. The pack is the first of many unofficial DLC style packs that add more Vista Points to the game to find and collect.
For those of you who do not understand what a Vista Point is; essentially its an in-game marker, it can serve as a future spawn point after you first collect it. Some Vista Points are easy to access and others are a real challenge, up on some mountain top somewhere. This pack of 19 Vista Points (one for each zone) has a blend of easy and difficult to collect points.
Disable Nitro Flames and Drive on Water & Invulnerability
These were two optional mods that were present in earlier versions of the mod, however due to stability considerations I omitted them from the first release of FUEL: REFUELED. However I've gone back and improved them to the point where I feel they are release material.
Disable Nitro Flames is a mod that disables the blue 'nitro' flame effects that visually occur when the vehicles approach their top speed (shown active here in the screenshot above). Personally I never liked them.
The other mod is the Drive on Water and Invulnerability Mod. This prevents your vehicle from virtually taking any damage ever, and also allows you to drive along the surface of water with all vehicles. This was requested by a number of users and in-line with mods that are often available for other driving games.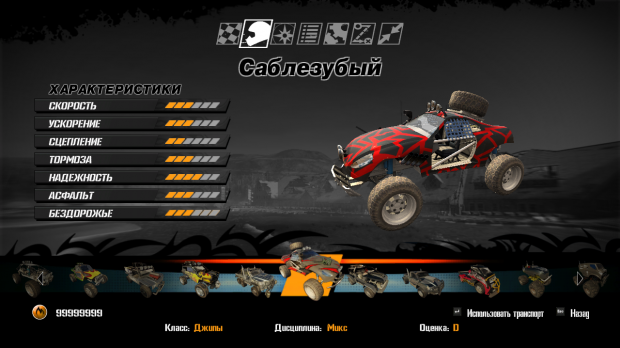 REFUELED Interface
Shown in the screenshots above is a custom user interface optional mod that brings a few changes to the menus such as the vehicle info bar in the garage and custom HUD. The idea behind this menu theme is function over silly graphics, so a lot of the menus have been stream-lined down and also provide more useful information to the user; such as information on what performance class a vehicle belongs to.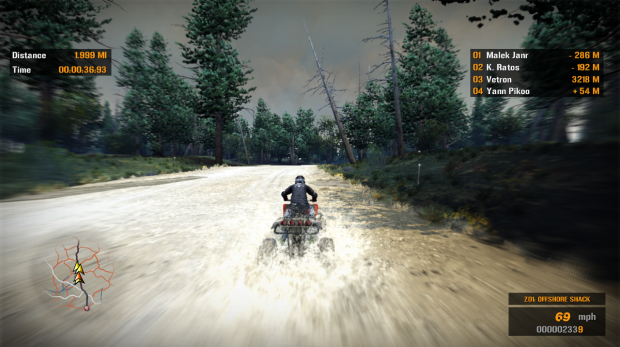 The HUD comes in two colors, Grey and Black, with options to hide the GPS map as well. You can use the custom menu's with the stock HUD and vice versa if you wish.
Language and Demo Support
Russian will be the eighth localized version of the game to be supported (thanks to R055 for helping with the translations), joining the list with French, German, Spanish, Italian and of course the English variations. I've also enabled support for the FUEL Demo as-well.
Demo Support was present in earlier versions of the mod, however not on the scale of multiple languages such as this.
I believe the only language that is not currently supported is Japanese - for the simple reason that I still do not have the language file and any attempt to reach out to the Japanese community has so far gone ignored. If you have the Japanese version of the game and wish to help then please send me a PM!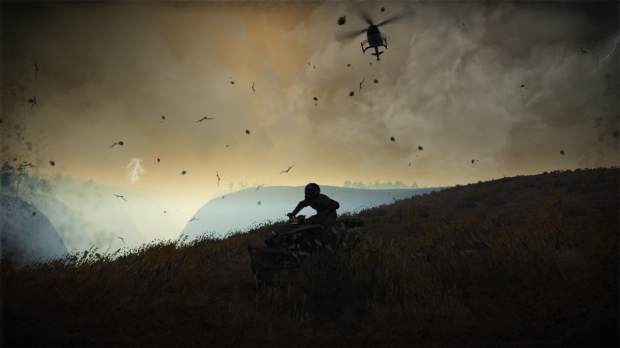 Challenge Improvements
I've improved and fixed some of the challenges in the game. Firstly fixes for checkpoints and start positions that are in stupid places or at silly angles. There is nothing more frustrating than colliding which a checkpoint mid race or it not registering due to it being placed directly on a corner.
Secondly I specifically gave chopper chases some improvements such as better flight paths for the chopper (by default they typically fly in a straight line for the majority of races). In the screenshot above I'm battling a chopper to reach the finish in sight, but typically at this point the helicopter would dive down into the gorge before quickly returning to altitude (or face collision with a rocky wall).
In my revised challenge the pilot knows that's a dumb move and will make a minor detour. They will also not risk flying into trees and other obsolesces. It doesn't exactly make the races easier as naturally these minor course corrections wont cost the helicopter that much time, but it does make the races that little bit more fun as your no longer chasing this helicopter that seems completely lifeless.
Download
Links to the download and change-log are provided below. If you get stuck with installation then I've put together a step-by-step video to assist. It can be found here: Moddb.com (Currently links to R1 installation video, give me time and I will update this with one for R2 - although installation is very similar).
If you have any problems with the mod or discover a bug then let me know by either comment or just PM'ing me directly. This is a one-man project, however I'm always happy to help.