Let's kick things off with the customary "thank you" - cheers to everyone who voted for us and who has supported us so far. Let's push fowards...
Trailer
Our trailer has had a strong start, with a super write-up on RPS from dangerous games journalism luminary (and top comic writer dude) Kieron Gillen, coverage from the awesome Gamespot UK team, great posts on Indiegames.com and TIGsource, and even a post from Joystiq.
It's great to see that mainstream news sources are willing to pick up on our indie effort (and of course great to get support from our friends in the indie gaming scene), but we're still struggling to push through the great tides of other news that people need to deal with.
We would absolutely love to get coverage from Gamespot US, Destructoid, Kotaku and IGN: if anyone out there has any contacts at those places who would be interested in the game, or has any ideas on how to get in touch then let me know. We've, of course, sent our press release through the proper channels but that just makes us easy to ignore!
Awards
Mega-congrats to Wolfire for beating us in Upcoming Indie Game of the Year (Editor's Choice) - I'm very happy for them to win as they're top dudes. I would ask our fans not to berate them (as some people have in the comments threads!) - messages of support for us are MUCH appreciated, but no need to get personal on that lot. You're allowed to like both games as well!
We're still in with a shout for "Indie Game of the Year" but I'm not sure we have the raw numbers to make that one work - never mind! We'll be there next year!
What is happening now
We expanded our closed beta slightly and Ian is currently running an tournament to see how things are working out. Multiplayer is coming along very nicely - pretty much all of the game modes are in there now.
We did have a system involving bases and unit juggling etc., which we really thought was going to be the best way forwards - however, the feedback we're getting seems to be that a more straightforward multiplayer (less faffing, more action) is the path to go down. It's difficult to make this clear but a lot of the time, cutting embryonic features is BETTER than trying to add more and more stuff to solve a problem - we simply needed to up the ante with the core game in multiplayer rather than bolt a lot of stuff onto that. I think we've accomplished this now.
One part of this has been the re-introduction of "fog of war" or, rather, the inability to see enemies unless they're in your line of site. The modes where you can see the position of every enemy will still be in there, but certain game types work really well "dark", so we're confident you'll see some dark mode in the final version.
I am working on PR for the trailer right now - as I mentioned, you guys can really help me out by sending this to everyone you know who might be interested, mailing news sites (check we haven't been featured there first before you bother them), posting on forums and generally shouting about it. This is where you can hugely make a difference to us, so put the trailer absolutely everywhere you can - cheers!
I love the comments where people have said, "I told my mate about this game and now we're definitely both going to buy it!" That's the most encouraging thing you can possibly post.
We're fairly certain that we will be having pre-orders, but I'll go into that in more detail at some point soon.
I need to work on a FAQ about the game, as I am getting asked the same questions a great deal! Here's some of the main points:
1.) The game will be released this year - we don't know when yet
2.) We don't know if the game will be available on Steam - we would LOVE it to be - we haven't submitted a build to Valve yet
3.) We're not able to discuss the price of the game yet
4.) The game will have a single player campaign mode, and lots of multiplayer options too: it won't be a "small package"!
And finally, here's an image of some further background experiments...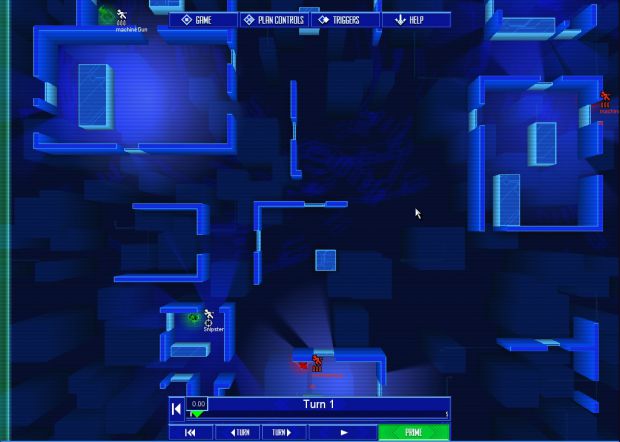 Right, that's your lot for now - I will return soon!