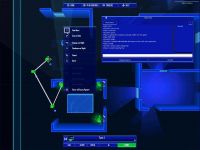 Hello Mod-deebeers - I have realised that in past updates I have neglected to inform you of one of our handy features: in-game IRC! This makes a big difference during matches and helps keep tabs on what's happening in general.
The game is looking a lot crisper - the annoying text from around the characters is gone and everything is icon-based now! Hurrah! Animation bugs still plague Matt but we're hoping he'll have that all sorted soon.
Bin is finalising the instructional video for Gamecity, which I will post up here as it is a pretty good intro to the game in general. That will also help sate the desires of those who have been clamoring for a longer in-game vid.
After Nottingham is done, I am looking into getting a big load more art done and sorting out Single Player once and for all. Now that the core of the game art is in, it's time to add tweaks and polish and excitement which will make it really compelling. There are still some really annoying logistical things to sort out (when should certain things disappear or be greyed out; should some other things disappear to avoid overlapping; how are we doing to deal with parts of units poking through walls etc.) but beyond that there will be fun interface and menu things that I think will really add to the overall experience.
Now, onto other things. I was intrigued to see this from the World of Goo people. It's startling that an indie game can generate numbers like that *from a single promotion*. I'm aware that World of Goo has mega "brand equity" but that's still astonishing and can only be praised.
Here is an update on LIFE...
This is Burn's dog Lilypad (yes really) meeting Official Mode 7 Dog Jasper. Jasper immediately tried to jump on her head many times, but now they are Dog Friends. Yes.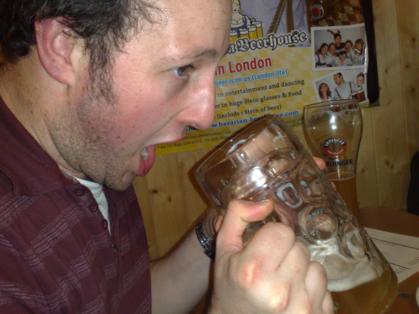 I had the priviledge of attending an Oktoberfest thing in London. This involved food and drink. Here is my friend Jon tackling a stein. The stein has little chance.
I don't know why I took this photo but it's a quite accurate representation of the evening. We recovered from Oktoberfest by walking up this hill...
It's called Box Hill. There was, coincidentally, a biker rally there and some dude turned up with this orange thing: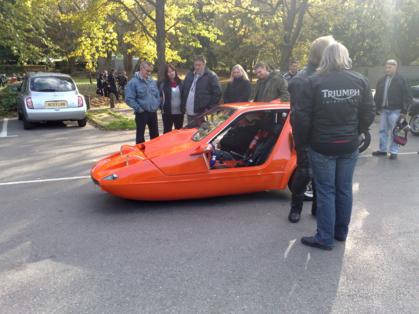 It may look like a Robin Reliant but we saw it moving and it is 1.) Fast and 2.) Loud. I think that's probably mission accomplished for its owner. At the top of the hill there is this: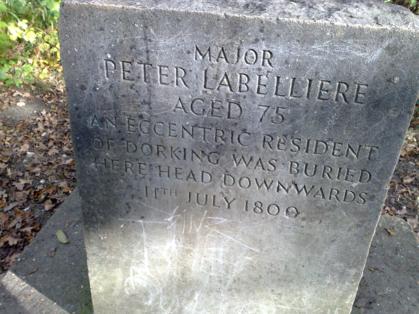 If you can't be arsed to read it, this says: "An eccentric resident of Dorking was buried here head downwards". Personally, I think that's a fairly rubbish inscription - it should say something like, "Yeah, what? I'm upside down. Deal with it."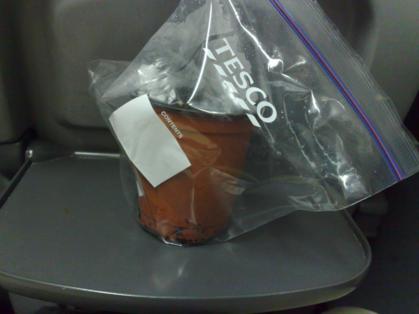 In the pursuit of endless futility, we now have 4 Mode 7 Official Cactii donated by Jon, who tried to propagate his cactus and ended up producing 107. I will, naturally, keep you informed about the cactii. This is in lieu of this update's Basil Update.
Don't forget to TRACK OUR UPDATES if you're not already doing so!