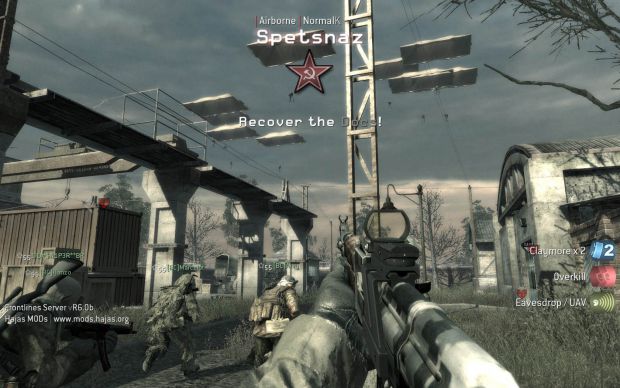 That's it! Seams that I'm really on the edge of the engine and I simply can't do anything more! Frontlines R3L04D will have 42 gametypes, 12 Weapons Modes, Help-Mode, War Server with up to 3999 territories and really SEVERAL many more features, which will make your server be VERY diverse as any game NEVER did and probably never will.
You can play for 24hs nonstop, 2 days, 1 week, 1 month, 2 months and even a year and will not play the same twice! Everything is selected automatically by the intelligent server with the same taste of what the admin configured, he will think like the admin and will work 24/7 administrating your server as you wish, if you always dreamed about that you can start to search for another dreams, because this one already come true!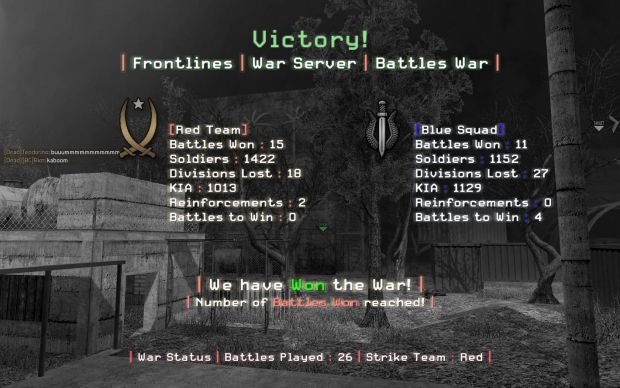 The last 4 gametypes are:
. Reinforcements
Like Targets but with your team eliminate half of the other team your team got a paratroopers support.
. Snipers
Team Deathmatch with Sniper Mode to be played on the Sniper Only maps.
. Surrender
Paratroopers strikes over a weaken defense that must protect their 6 last officers or surrender raising a white flag.
. Survivors
Several Airstrikes, Choppers and UAVs will devour the enemy's defense, then later will launch a ground attack to hunt the Survivors.
We are right now testing Reinforcements gametype at our server, and if all come as planned the release of the beta files will be on the next week.
For now aside you can come and test with us you can also take a look on the Frontlines Interactive Credits, then you can taste almost all War FX that Frontlines have ingame in real time. And of course, like the game each time you watch this will be different, so it is very fun to look how these combinations can surprise you.
On the video above is just one of these millions combinations, if you want to make your own just connect to our server, wait the download/install of the mod then after play with us, leave the server but don't quit, click on the Frontlines Credits and have fun, how many times you wish.
Play NOW Frontlines 6 BETA | 200.162.238.228:28960

The new Frontlines is coming very soon!