A Dark, Modernistic Sound
When I compose for media, I always force myself to motivate my musical choices from a design perspective and to have a clear concept of what kind of music a given project needs. The audience of Verdun cares a lot about historical accuracy and realism. The people from M2H and Blackmill Studios said they would like to have quotes from WW1 era military marches in the spawn/win/lose stingers for each nationality.
Most of these marches are very brisk, uplifting pieces of music. They wouldn't instantly fit the tone and atmosphere of Verdun when used ingame. I transcribed those musical quotes to fit into a heavier, darker symphonic sound, reminiscent of the output from classical composers during the war period, who were all traumatized in some way or another. This concept resulted in a dark, modernistic sound that was very suitable for the trailers as well.
More Musical Weight
For Tannenberg, we didn't only translate the voice acting scripts into Russian & Hungarian, but the entire musical language and atmosphere as well. We wanted to give Tannenberg more musical weight, so the musical and orchestral material is more extensive. I listened to Eastern European war songs, Orthodox hymns and the music of the great Russian composers from the late tsarist era. These three elements have brought me to write the main theme to Tannenberg, where I wanted the horns to sound like a big threatening bell, to be followed by a soaring choir melody that would reflect both hope and misery of the Cossacks in battle.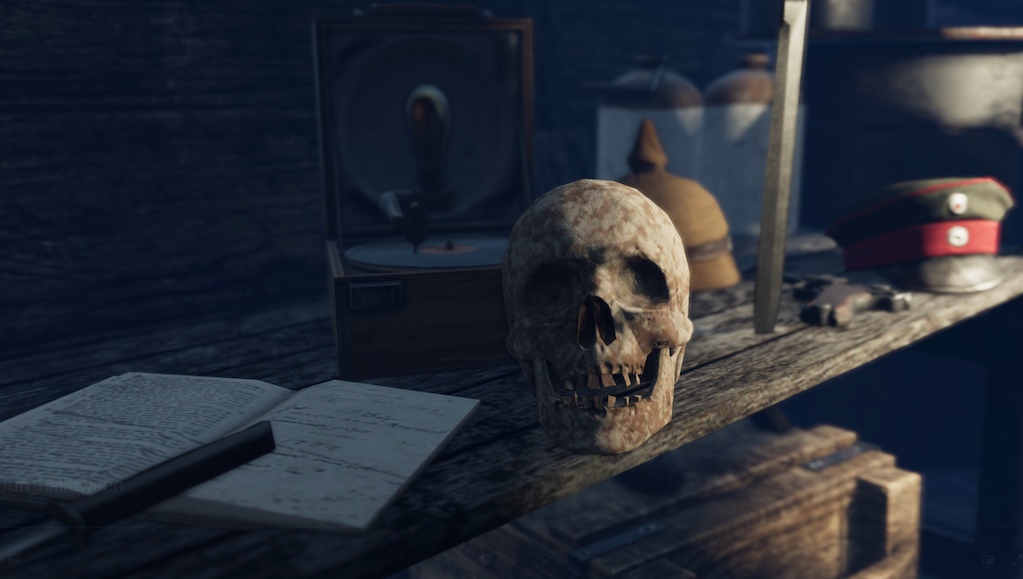 Halloween Sale
All Hallows' Eve isn't just about scares and candy, there are also some great deals to be found. Joining the festivities is Verdun, which is available on Steam during Halloween at a 50% discount! And the horrors of war will also be reflected during this time on our channels, so keep an eye out for themed posts!