Hello Pilots—Jay here. Happy New Year! Last year we said that we were committed to supporting Titanfall 2 for the long haul and this journey began with the release of Angel City's Most Wanted and we're just getting started. We have many things in the works for Titanfall 2 players in 2017 and today we're excited to reveal what's next.
In our next content drop coming soon, we'll be introducing a brand-new mode called Live Fire: a lightning fast 6v6 Pilot only mode that brings competitive, close quarter combat to the forefront. A round-based best of 5 mode with no respawns, you will have one minute to eliminate the opposing team in order to win the round. You can also win the round if your team is holding the neutral flag when the round timer ends. It's fast, frantic, and sure to help hone those teamwork and mobility skills. We're also introducing two brand new maps designed specifically for Live Fire: Stacks and Meadow. Playable only in the Live Fire playlist, these two maps are tight, enclosed death boxes designed specifically for the fast-paced, intense nature of the mode.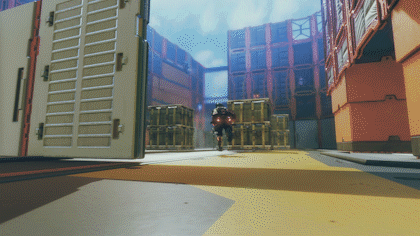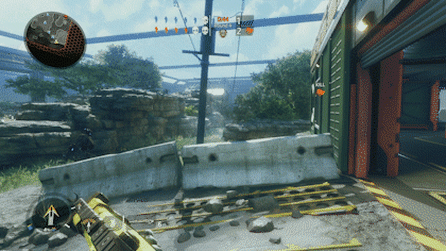 In addition to Live Fire and the two new dedicated maps for that mode, we're also going to be introducing a brand-new Coliseum map called Columns, as well as another Pilot execution (wait until you see this one!), and multiple new Commander intros for each Faction. We'll have more details on when you'll be getting your hands on this soon and everything in this update will be free for all Titanfall 2 players.
We've also been working on a significant update to our playlist interface. We agree with much of the feedback that having game modes split between two screens is not an ideal user experience. The team has been working to introduce a brand new interface for the next content drop on consoles and possibly a bit earlier on PC so we can test it out. Below you can check out our work in progress to give you an idea how it will change.
Our goal is to allow players to create their own 'mixtapes' and choose which modes they want to be matched in. Would you like to match in just Attrition, Amped Hardpoint, and Last Titan Standing? Simply select the modes you want and hit play. We'll talk more about this and more in the coming weeks.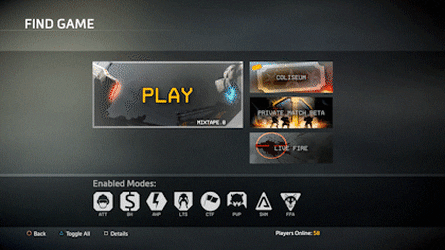 Everything else is still highly classified, but hopefully you are starting to get a sense at how we're planning to support Titanfall 2 post-launch. Soon we will reveal our roadmap for the next couple months that will have more maps [including remasters of more maps from Titanfall], weapons, modes, and more.
Stay tuned to @titanfallgame for updates, this is going to be an exciting year for Titanfall 2. Thanks for your support!