Just a quick update!
Demo has now got fighting mechanics and our first weapon. Pencils. Players can now kick punch and Combo their attacks. Also swing there own coloured pencil to try knock their opponent off the table.
We have loads planned and hope to have another update very soon. Please feel free to leave any and all feedback with us.
Notebook to TableTop.
I used to draw comics as a kid, made up a huge amounts of characters and stories. I realised when I got older drawing wasn't my strong point. So I tried writing and came up with two stories I liked, but again I wasn't a writer. Having so many ideas and not having a way to show people or to express them aloud, I just wanted them to escape and get out there.
So I looked at what I liked to do 'Playing Games' when I think about this I've played games since the Commodore 64 and it was pretty much all I did growing up. Now I could use all my characters and stories and try put them into games. I started writing, drawing out ideas, creating stories around level design and gameplay, I then started Game Design in Pulse College Dublin.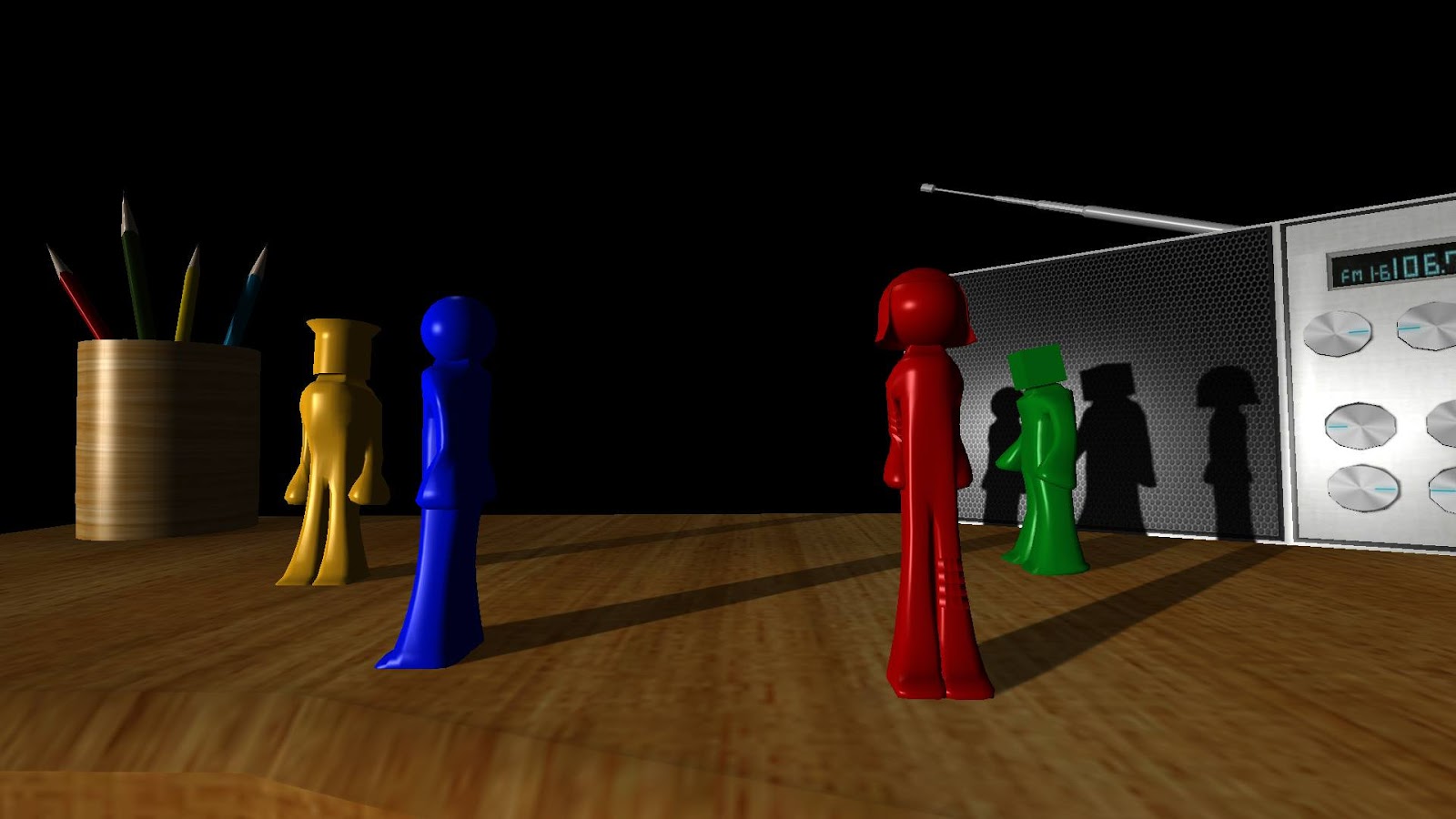 For our end of second year project we had to pitch an idea and let the class decide on what game they would work on. This was my time to show what I was good at. Table Top Fighters was actually the second idea I came up with. The first idea I came up with had a problem that a lot of student games have and that is life span.This was our last year as a class, I had to sell an idea to my peers that could be continued after college, a game that could be updated, new content added and most importantly good gameplay that brought you back to it over and over again. In my first year of College I designed the game 'For One Night Only' which the player plays as a girl trapped in a horror circus. I worked with a great team and we made a solid game that got played by Markiplier and other youtubers. But once you play it and complete it; that's it. This is where Table Top Fighters concept comes in.
To start off let me say an idea is only 10% of the work maybe less, the most important factor you need is a good team and I got really lucky here. Table Top Fighters would only exist on my notebook if it wasn't for having a great artist, modeler and coder to work with.
The Idea:
Ok so this may sound weird but I remember when I was in first class (sixteen years ago maybe longer) Me and a friend used to make little men out of bluetack and have them fight during class getting squished by pencils stabbed by paper clips and cut in half with rules. With this strange flashback and my love of Local Party Games I had a small plan brewing. What if we had tiny people fighting on a desk trying to knock each other off? Ok great, now what makes this different? What makes you come back?
Fun gameplay was my answer to all this, this game wouldn't take itself seriously or be overly competitive. It would be fun. We could have different tables with their own interactable props. We would use the idea that everything was a weapon maybe even have craftable weapons (eg:Gizmo's bow and arrow,Gremlins). Power Ups? Eg: Thimble Rhino Charge, Jet Cigarette Pack, Speedster Boots, Button Mines. Pretty much have a messy table and make it messier!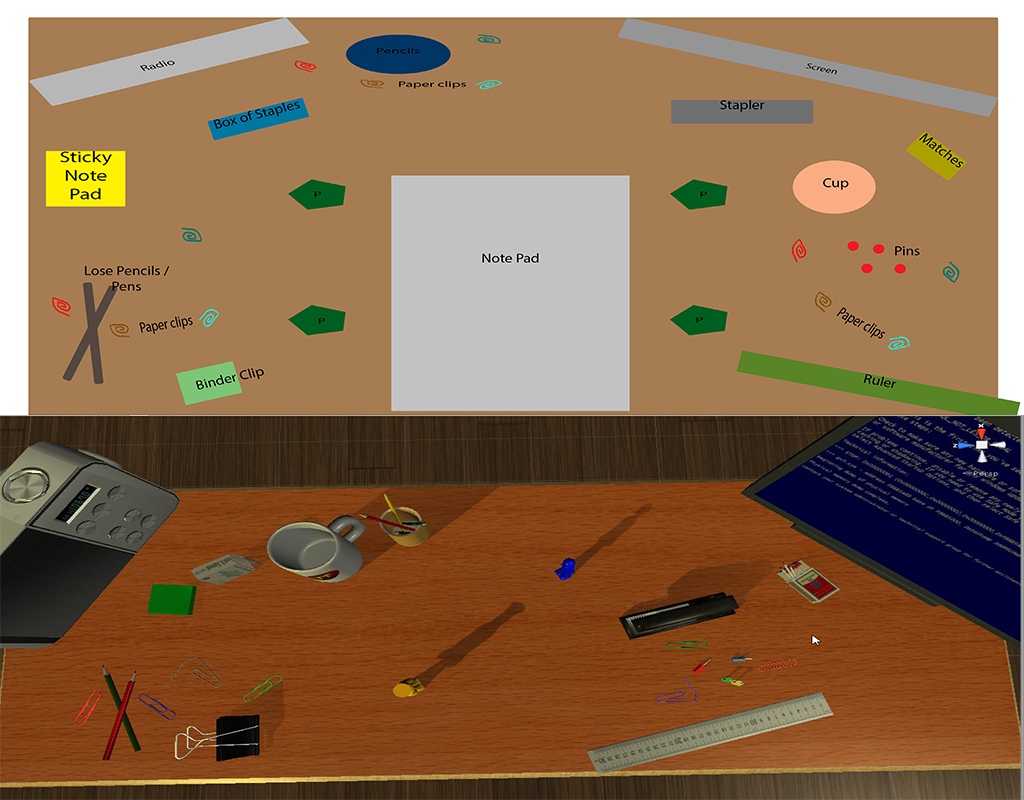 After selling the Idea in front of the class I got really good feedback and we started work a week later. We have all added to the game which has enhanced it overall. Its great to get excited about and to see peoples reactions when they are playing it. Also its great to release a concept and see it brought to life. Made even better then you thought and to see people enjoy it.
One less idea trying to escape.
In a few days you will see our progress with the game when we've uploaded the first demo. I hope you enjoy playing it as much as I enjoyed creating it.
"The ability to express an idea is well nigh as important as the idea itself." - Bernard Baruch
Mark Petson
Game Design/Music and sound/3d Modeler