We, at Creoteam, proved ourselves in developing games of totally different genres. After our post-apocalyptic hack 'n' slash shooter "Collapse" and it's add-on "Collapse: Rage" we have released tactical football manager called "Football Tactics", and now we introduce the new project which is unlike our previous games.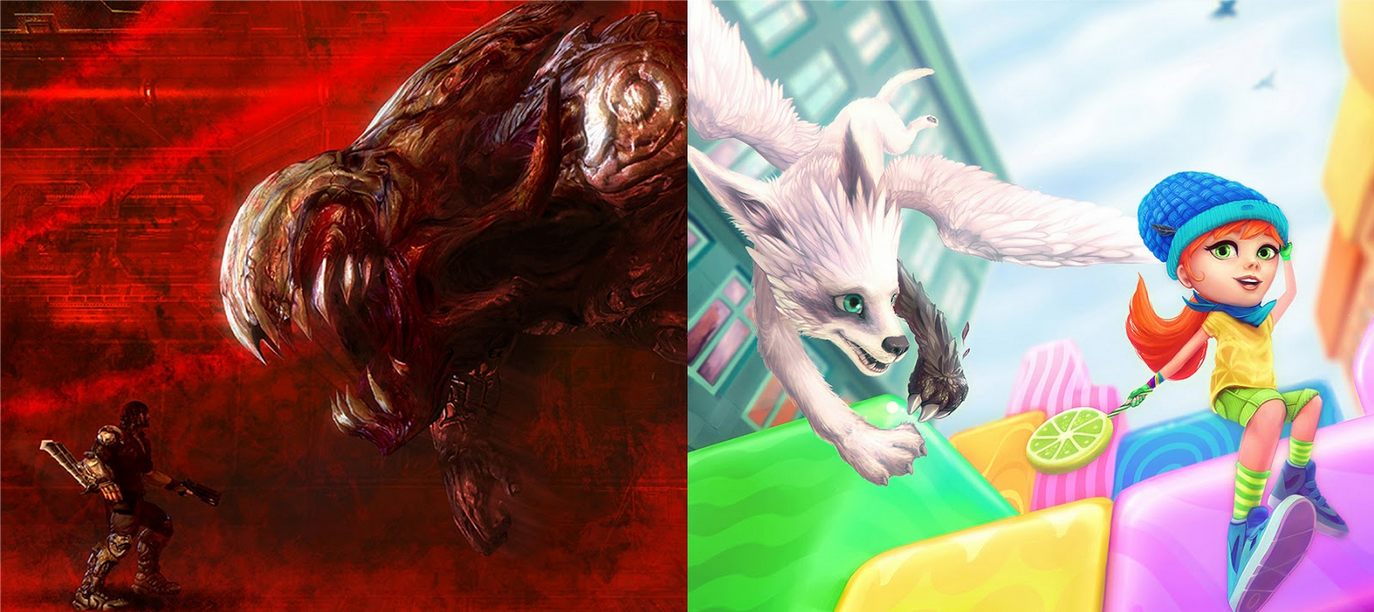 (We like to make the games with stories about people and monsters)
The new game is called "Black Paw". It's a story about the journey of two dissimilar heroes in the world that has changed once. Obviously, the title is connected with the unique character: the giant half-dog and half-bird with a sharp-clawed black paw. What brought the beast and the girl together?
We will be revealing the answers here, at IndieDB, in our Facebook, Twitter and on official Creoteam's website.
We plan to release the game in 2016 on mobile platforms.
Meantime grab the full picture of the new game for your desktop: