Hey everyone,
firstly thanks for checking out SALT's indiedb. I've been meaning to set this up for so long so it's great to finally make the time to get information about what I've been working on actually out there! And so sincere apology to everyone who's asked where they can find info about SALT and it just not being ANYWHERE.
So SALT was first dreamt up last October when I was having weeks of unrelenting insomnia. The idea was quite different then to what SALT has become now. It started from as a very scripted and short narrative experience. Mostly lifting from my personal experiences of the difficulties of having ex's on your social networks. How seeing things can instantly add salt to healing wounds making them reopen and painful all over again. Something I think most people can relate to, whether they admit to it or not.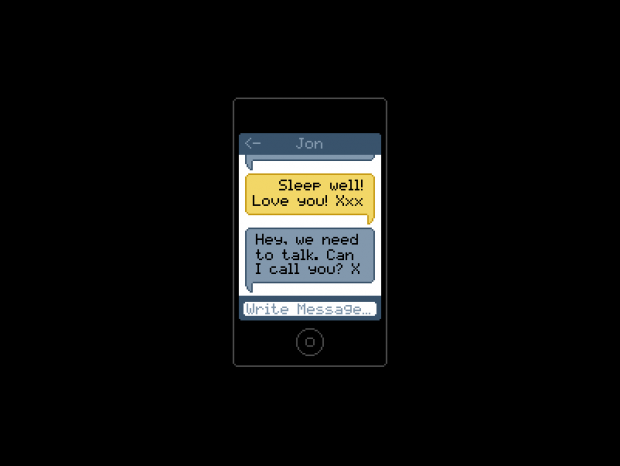 SALT however has grown a lot since this original concept. The main premise for the game? Jane has deleted (using Mugshot™ Powerwash™) everything from her social network of choice; Mugshot™, a coffee-themed social network, after Jonathan breaks up with her. In order to reach Mugshot™'s minimum usage requirement, Jane must add a new friend to her contacts everyday for the next 30 days. Jane will be invisible to other Mugshot™ users and will not be able to post anything to the network until this quota is reached. Letting us be the adventuring voyeur in someone else's network.
While it still centres around Jane Doe and her recent split from her partner Jonathan Smith. There are also lots of added subplots to be explored in SALT via who you choose to add each day as a friend. This is also how we learn more about our protagonist. We know what she looks like, who her ex is and who her best friend is. Everything else is a mystery *cue intrigue music*. So through stalking other people's conversations and friendship groups we should be able to piece together what may have happened to cause the Powerwash™ in the first place.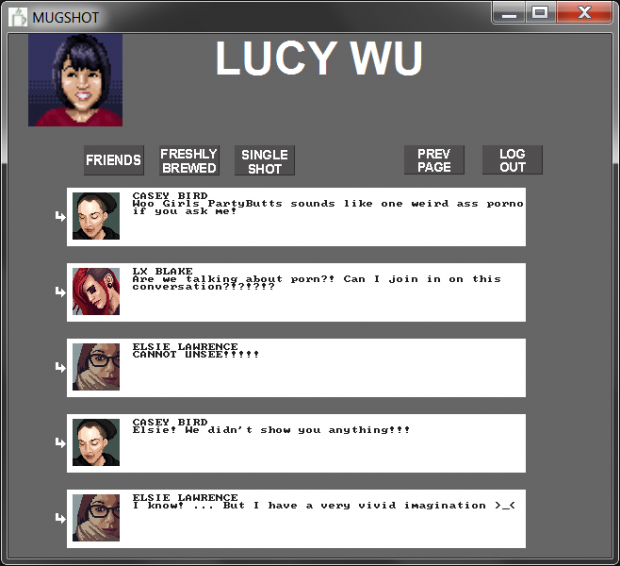 I recently completed work on SALT's first playable demo, which features the first 9 days on Mugshot™ and 20 different characters you can follow. This is a third of the game length and about 1/3 of the characters that will be in the final version. I'm hoping to release this demo publicly, once I've polished a few bits and pieces.
I shall be adding more dev diary stuff here as production continues, but until then, thanks for the support I've received so far and happy stalking!
-Holly