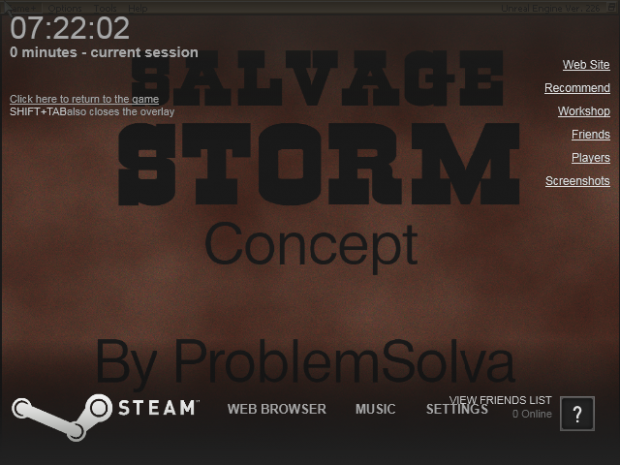 This mod WILL WORK on Steam editions of the game. If you have Unreal Gold for Steam, you can extract the data from the download and place it into the local directory where Unreal Gold is. It will use the files from the Steam edition to help you run this mod. It's good news if anyone wants to download this mod and run it on Steam and not dig out their copy from their attic or basement. Even better news for myself because I originally planned not to use the unofficial patch of Unreal Gold that's floating around their to make this mod on and if I did, it wouldn't have worked with Steam and I would of lost alot more then hard work of a mod.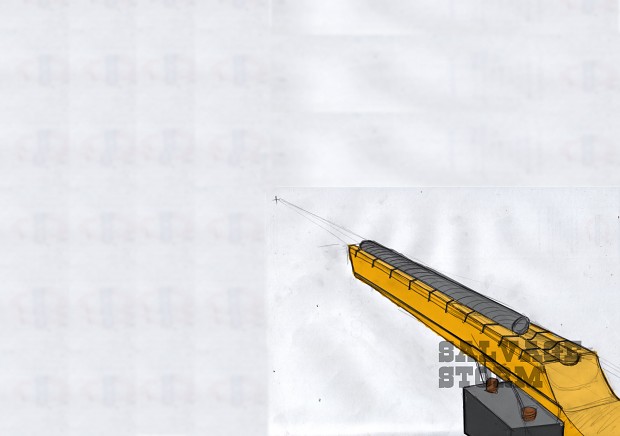 Here's A little prototype of the 19th century Railgun in action. If anyone does remember, I created a revolver for this mod last year, it was one of my first weapons but it didn't mean I had my head around modelling weapons into the game. Apparently I went to start modelling the Railgun I drew up and placed it into the game, I haven't polished and fixed the model to how I wanted it however it's worth showing the results of drawing up concepts and showing the results after working on it for the mod. I learn as I go, there's alot of things that I still haven't done to that I can do. Here's the concept art which I've created a few weeks ago
Here's the model in game and working. I had to put a few adjustments to the model and coding.This didn't take as much time as I would thought, Apparently there 9 more weapons I'm going to do, so it shouldn't take so long.
I also decided to play around with the code for a bit. I've made the cow from the Unreal Gold game into a bot (another words, I didn't make this character model, I just extracted it from the game to play around with) and thrown it into a botmatch. This was just to test a few things before I start adding the characters into the game among other things which I'm working towards before I release the mod on the whole. As for the Cow, I don't know, should I include this in the release?
Other bizarre news, I've did a Google search on my mod project name and my project on the modDB page as a search result has been bounced onto the 2nd page of the results. Before the mod was on top of the page, maybe because no one would think about Salvage Storm as a result and now Google decided to give some company in Australia the top entry within the results. I laughed actually. Who on earth would google Salvage Storm anyways? The name of this mod was meant to be playful to represent the nature of this project but as it turns out, Google must of thought 'There's something much more important then some little mod for Unreal Gold' and gave the priority to the other organization. I'm not taking it personality. I just thought it was interesting.