Local residents are reporting an unusual amount of infected bears in the area. These animals are now scavenging on local property, creating a potentially dangerous situation. The local hunter's have taken it upon themselves to control the situation and are currently hunting them down.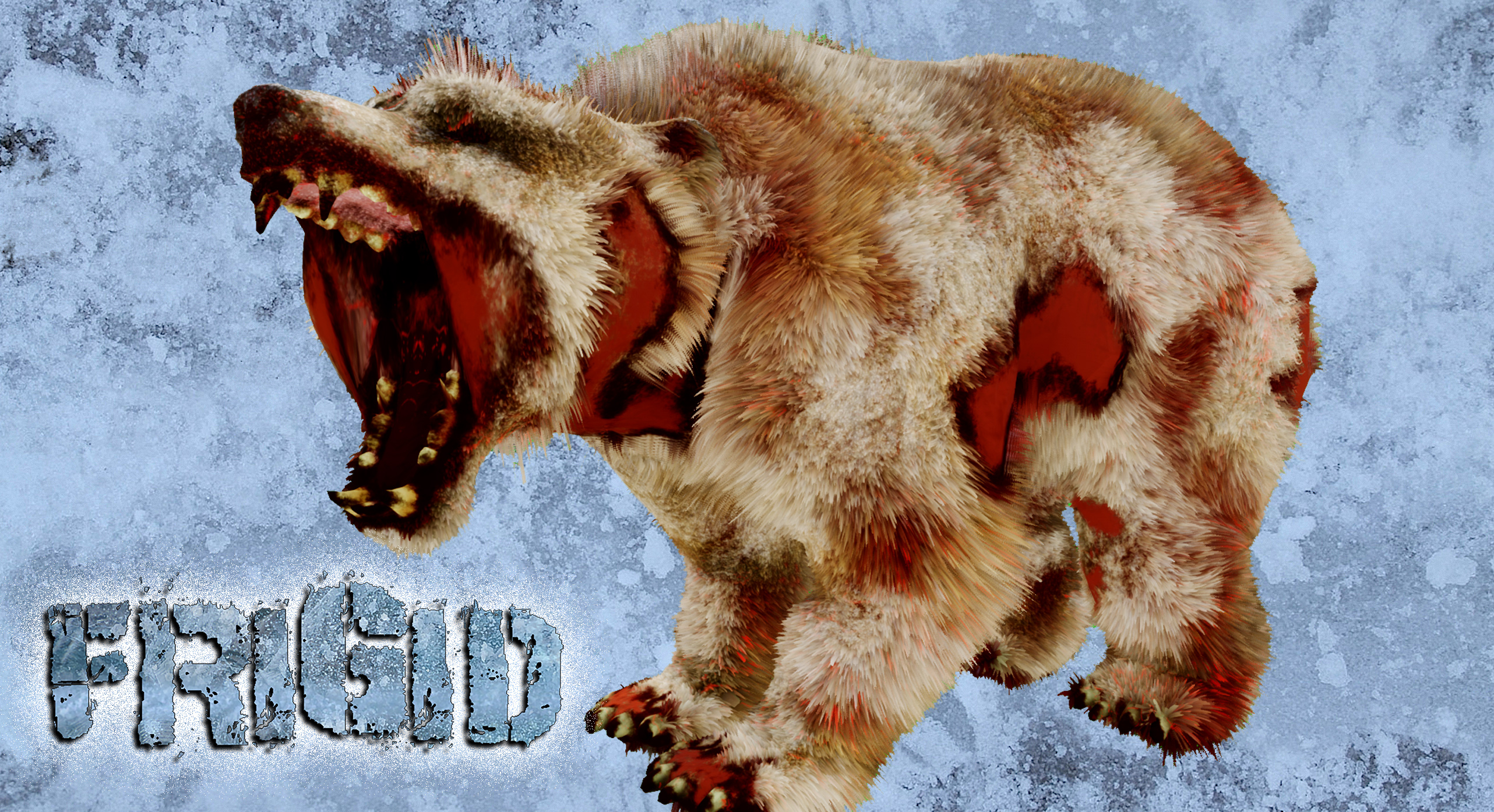 What is even more concerning, is that these infected bears are producing extreme lacerations coming from the infected lesions on their skin. They seem to be ripping apart, at the muscle level, this is scientifically impossible! We need more time to determine the severity of the infection.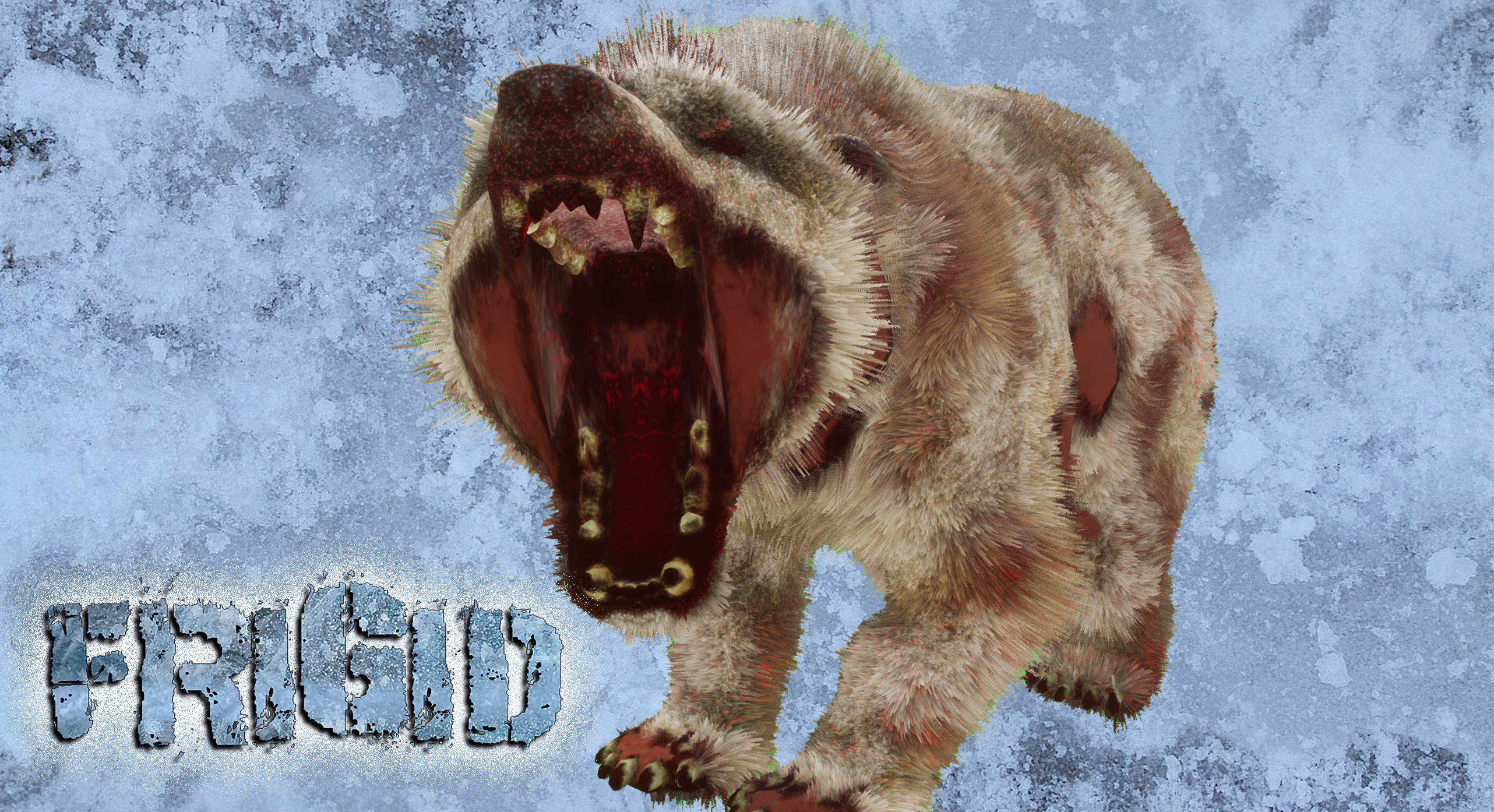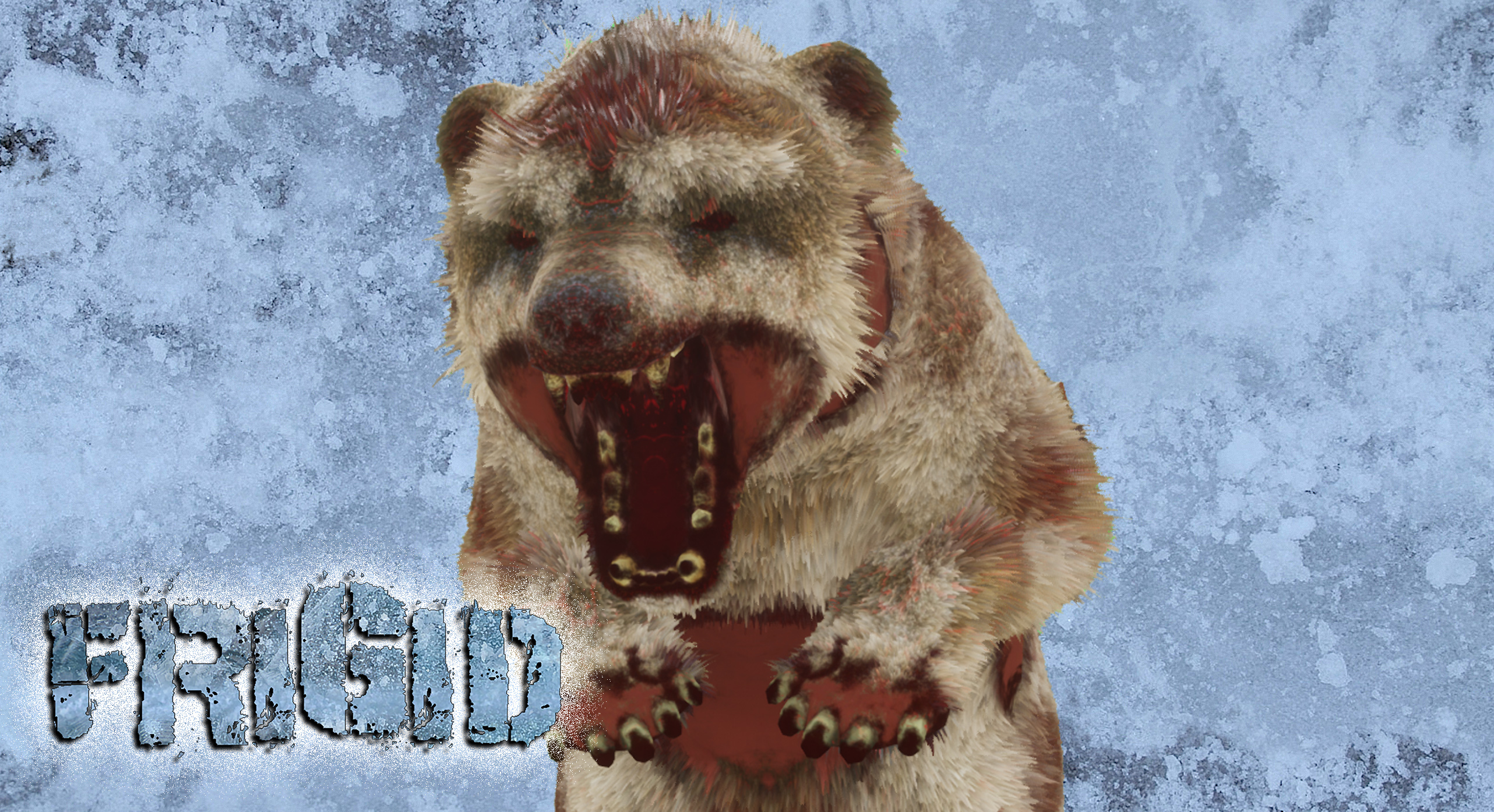 Furthermore, locals tell us clues of how the animals vocal sounds may have been affected. They report the sounds the bears make are practically unbearable. Keep your distance or the sound will effect your mental sanity causing you to temporarily fall unconscious.
Please add FRIGID to Steam Wishlist by clicking the link in the sidebar. Thank you, see you soon.