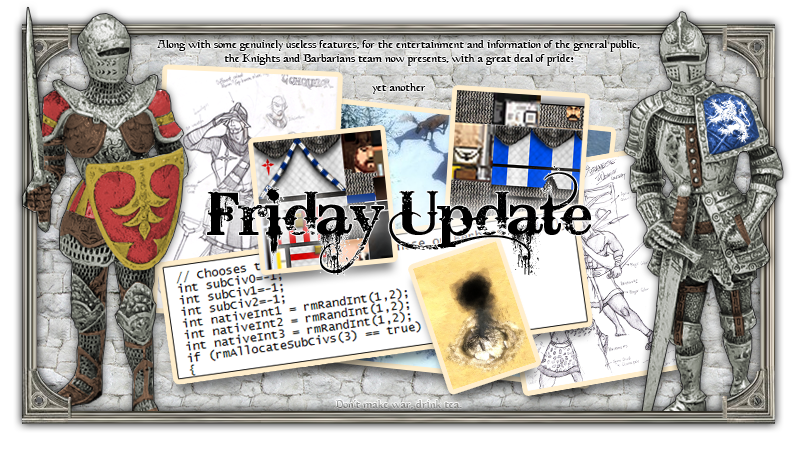 We've been working on a lot of new 3D models for the Spanish and Mongols recently, and some of these have already been imported and are ready to be shown off in their full glory, which is exactly what we'll do in this Friday Update. All the models in these showcases were made by peugeot407 and imported by misterscp.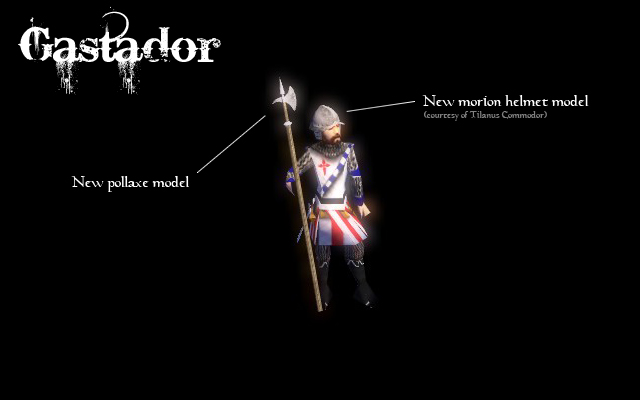 The Gastador we all know and love, now made even better!
Well, when I say all models, I do have to mention that the fantastic morion helmet was actually imported by Tilanus Commodor from NE, for which we are very grateful. So yes, the Gastador is getting a bit of a facelift, with his new helmet and a proper pollaxe instead of the highly peculiar weapon he was using before, and we like to think that's made him look a lot better. Also, as the Gastador is of course already available to the Crusaders through the Order of Santiago*, these visual changes will be included in the next patch, so there's no need to wait for the Quintessence.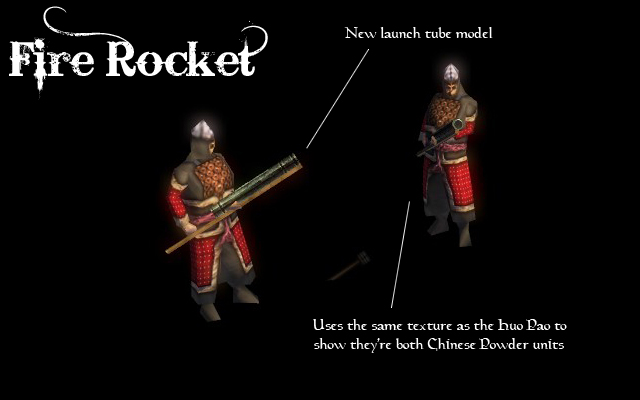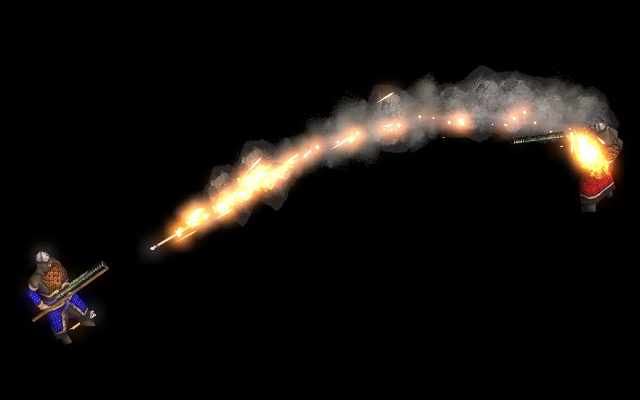 The Fire Rocket, that together with the Huo P'ao, which we showed two weeks ago, makes up the Chinese Powder units
Indeed, that's all the Chinese Powder units revealed. Last time around it was the Huo P'ao, this time it's the Fire Rocket. The Fire Rocket is a terrifying weapon that is useful in both open field battle and sieges. Its explosive projectiles deal a bit of area damage on impact, but the most important change this unit brings to the battlefield must surely be that it instantly raises the level of epicness...
Having shown both those units, I think it would be an idea to end this Friday Update by showing the basis for my Fire Rocket (and Huo P'ao) texture, the excellent concept art made for them by spangopola.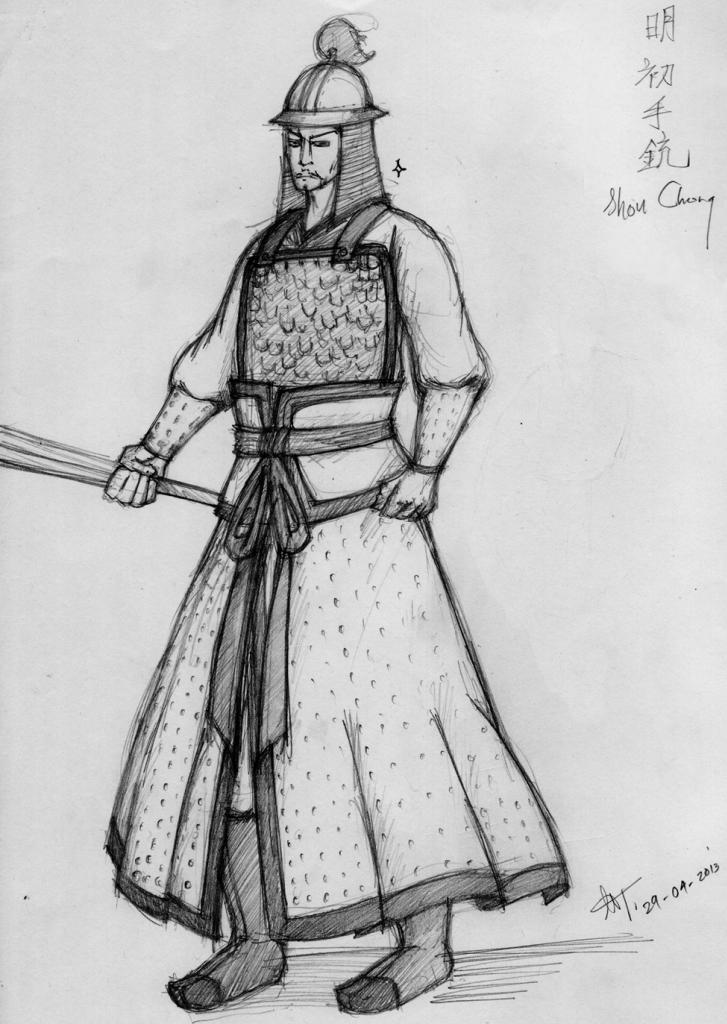 The Chinese Powder units are not the only Mongol UUs that are currently being worked on, as evidenced by Pepp, asking spangopola about the model he was going to use for one particular unit:
Pepp wrote: This is regarding the [currently secret Mongol unit]. After watching around models, I decided to use the Naginata Rider, as I think it is the best one for it. However, as we know, the later upgrade has banner in its spine. Is it okay to make the [currently secret Mongol unit] having a banner?

K&B salutes... The perpetrators of the assault on a soldier in London. Not for their act, which we very seriously refute, but because they just lingered around after commiting their murder, with no urgency to run away. If all criminals were like that, think of the savings we could all make to the police budget!
K&B refutes... Guantanamo Bay. Despite all Obama's talk about being unable to close it, he's very much able, as he could just let all the prisoners go free. There's a saying in law; "Innocent until proven guilty", and as none of the Gitmo inmates have had a trial, they're all legally innocent...
peugeot407
* = Santiago is easily my favourite Knightly Order, but we'd like to hear your favourites too!
- Quoted from peugeot407