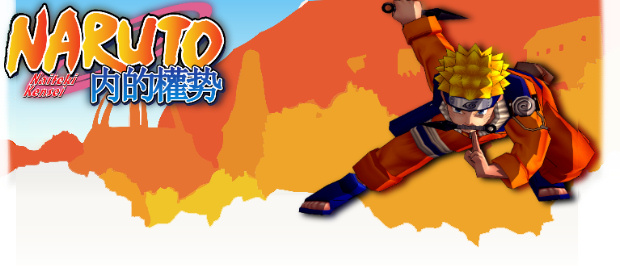 Welcome to Friday update #6!
Well time for you guys to see something new and exciting which will bring a lot to the gameplay of NNK that is the one thing everyone keeps asking about which is our water walking system. Also an interview with Phobius but ya who really cares about that guy though?!
---
Lets begin with being able to walk/run on water which is an essential skill every ninja should learn throughout the beginning of their genin training. Water walking will provide a lot to gameplay and will be essential in a few maps we have conjured up. Heres a scenario, your running across the water and you see an enemy in your sights who just happened to throw a kunai at you, well you can release the chakra under your feet allowing you to fall under the water avoiding the kunai and allowing you to prepare a counter-attack from the depths of the water.
Well thats enough talk lets show off our still WIP video we prepared for everyone, also keep an eye out in the video for little extra things!
---
---
Next on the list is this weeks interview with Phobius the public relations guy and server host.
---
Last but not least, this weeks interview with Kama, our talented character texture artist .
Ok, so tell us about yourself?
My name is Anthony "Phobius" Lipovac, I'm 24 years old and I work in the transportation industry and traveled to many places with such a job. I live in Southern Ontario, Canada which I've lived in my entire life and would probably never move cause I enjoy it up in Southern Ontario even in the harsh winter times we get.
How long have you been following Naruto and do you only read the manga, watch the anime or both?
I've been following Naruto since my good long net friend Hibiki introduced me to the series. I started reading the manga once they started with all those retarded filler episodes cause I was just getting more and more pissed off each time. The only filler I enjoyed was the Kakashi Gaiden arc which was a very good addition to the Naruto Story.
Are there any other animes you watch or mangas you read?
I've watched the entire Gundam Universe saga's, Macross Saga's, King Gainer, Tengen Toppa Gurren lagann(Hint I like Mecha anime a lot!) Also I've seen what probably most anime nerds have seen before like Trigun, Akira, Cowboy Bebop, Ninja Scroll also have to mention Samurai Pizza Cats is one of my child hood favorite anime's alongside Astro-Boy!
So how did you get into modding anyways?
I'm not really doing any modding for the team just other things which will be explained some where below!
And how did you end up at NNK and what exactly do you do on the team?
Of course it was Imkongkong who got me involved with this like he did with the entire team. Pretty much Kong asked me if I was interested in helping him start a mod for HL and I said sure not a problem and that I could host the server and forums. I maintain the webservers and forums alongside with Ready who is my right hand man when I'm away due to work. I also try to involve myself in public relations which means I try my best to get the word out to everyone about Naruto: Naiteki Kensei Half Life Mod!
Are there any other projects you worked on in the past or that you are currently working on you would like to mention?
I've worked for an IRC Network called GamesNET which is currently called GameSurge as a Support Operator handling day to day #support channel questions/problems. I was Co-Leader of the GamesNET training program which helped new incoming Support Helpers to become more efficiently and quicker when handling the #support channel.
Also I've been a Super Moderator for ESF for many years and also administer a few other forums.
Any last words you want to add to this before we bring this to an end?
I hope everyone is enjoying our friday treats! We have plenty more treats to serve to you in the coming weeks and I hope everyone who joins us in the beginning sticks with us through to the very end cause I will tell you no one will be disappointed in what we have in store for all of you!
That's it for this week's update.
- The NNK Team