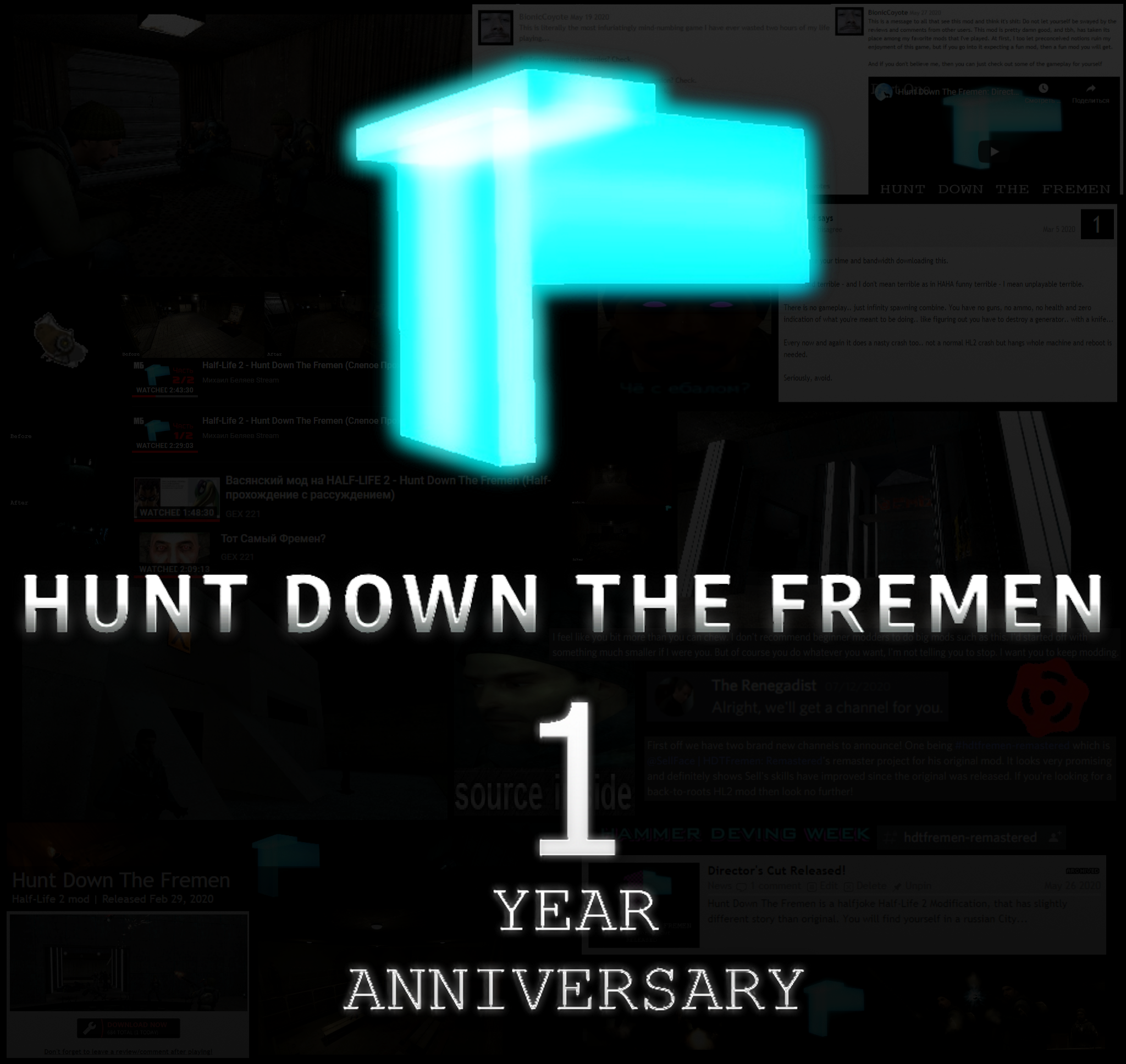 ---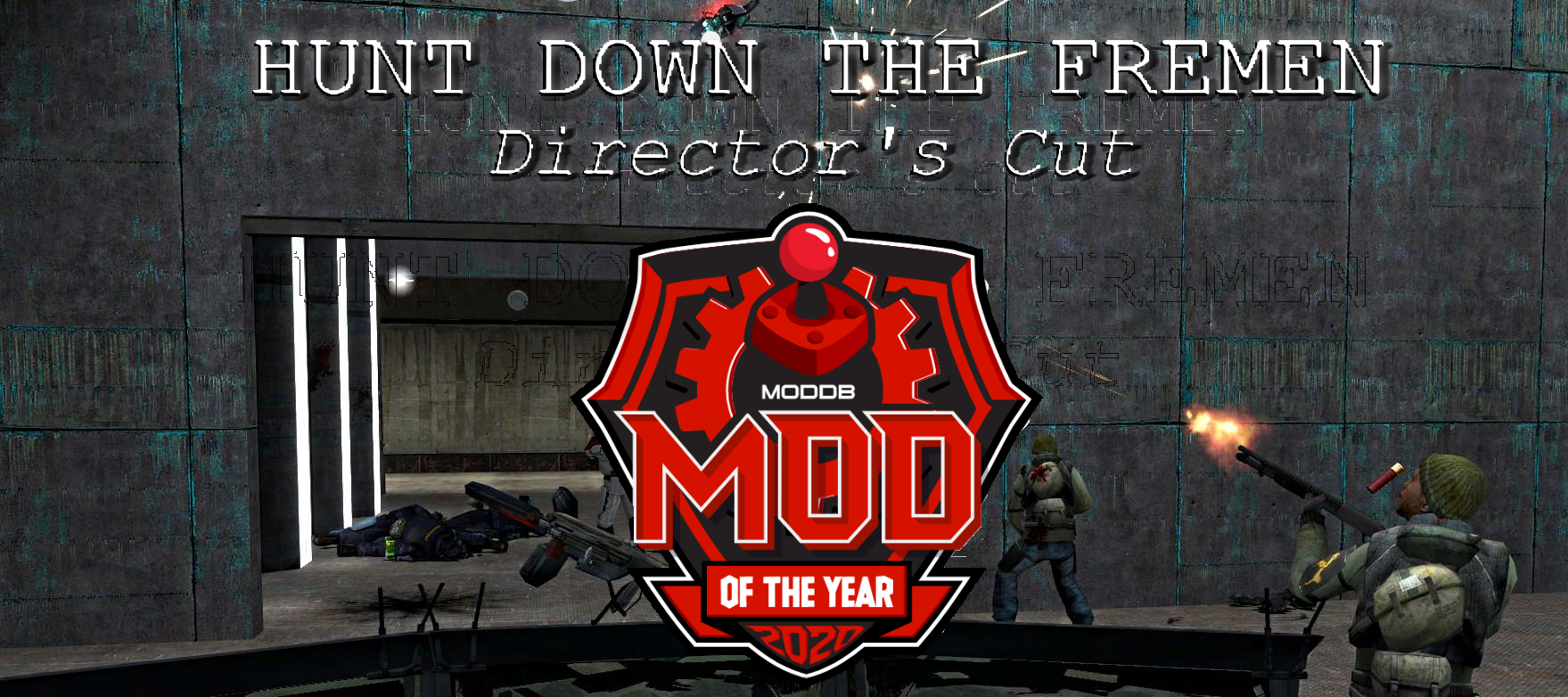 - Introduction -
Hey, my fellow rebels! This is SellFace, the one and only developer of this mod. This rough year is ending with a traditional ModDB's Mod of the Year Awards event and even though my project is not a decent opponent to other popular mods out there, I still believe this event is not only about the competition and awards, but about mod appreciation. During this event mod developers can look back at their old projects and plan their next ones, discuss their work with other members of modding community. And even though I am gonna be late, I wont miss this opportunity to tell you some of my plans for beginning of the next year and other development stuff you might find interesting.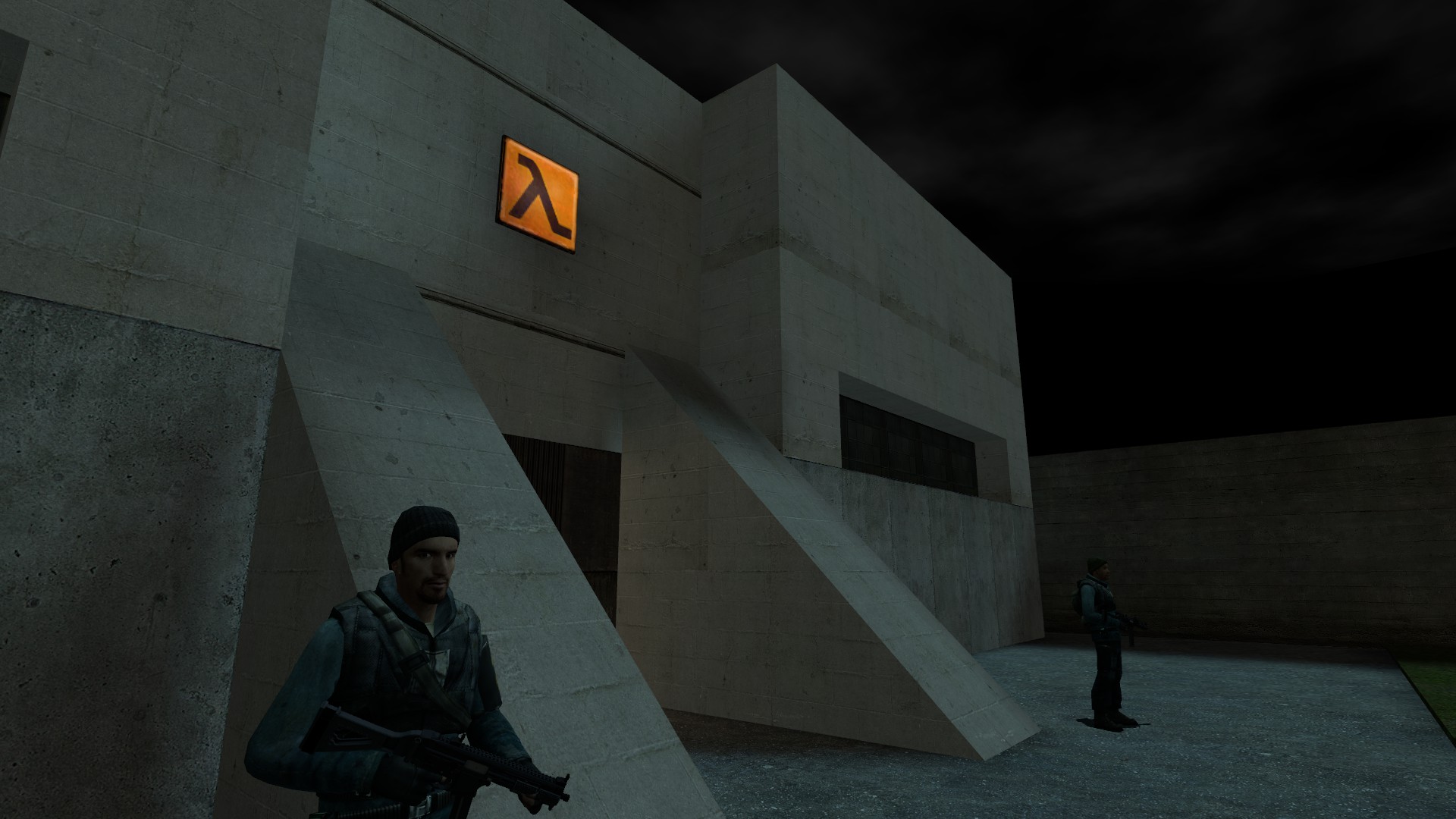 Yep, that's the first version of the rebel base player sees several times in the game. If you didn't know, it was inspired by the UNATCO base from Deus Ex (2000).
- The Original Development -
It all started during the October of 2018 when I got an idea of trying myself at making HL2 mods, as I was experienced on workflow with textures, sounds and even models in Source. I got some inspirations after watching several YouTube content about Source Mods and I was bored. But I had a few problems while making this project.
The first one was lack of my mapping experience. When I was making maps for the first chapter, there were only a few low quality CS:S and Cry of Fear maps made by me before. And even now in the Director's Cut version, that tries to have the most important improvements one month later after the release, the level design leaves much to be desired. But this problem motivated me to try making interesting gameplay events and scripted sequences, rather than actually learning the level design. This lead to some boss battles, not greatest but still stealth sections and some unserious plot with characters voiced by Russian Text-To-Speech.
Another problem was me being unsure about the language I should choose for voices and inability to get voice actors. I still don't completely remember why I have chosen russian voices, probably I did because of the fact that it's a joke mod. I wasn't thinking too much that this will be a completely public mod, so I included a few local memes and a russian language. Although, there are still english subtitles available for everyone.
In the September 2019 there was a release of the demo available only on a private russian discord server, the demo had different hud and there were only first 2 chapters, even though, I haven't got any feedback from it back then, so I recorded the gameplay of it a few days later, you can take a look at it here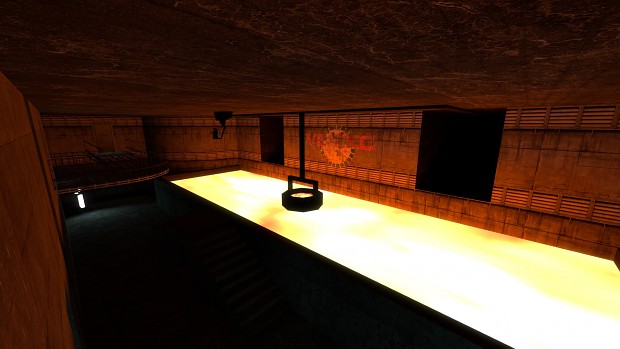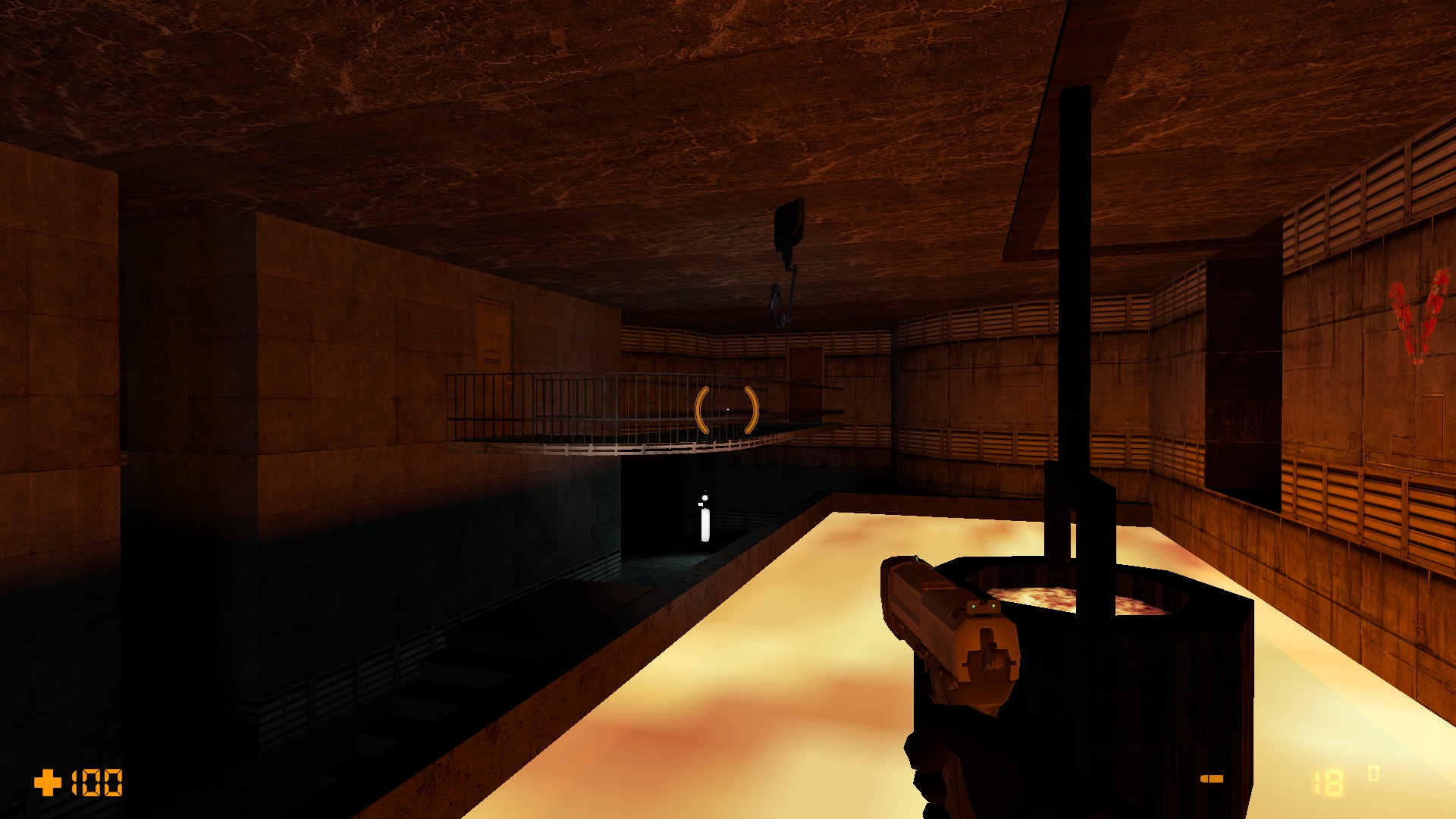 The creation of the first stealth section with the well-known among players lava bucket was brought by me being inspired after playing the first Metal Gear: Solid. It also features the music of the Blast Furnace level from the game I mentioned.
- The Release -
The original release version took about 16 months to be made, but did you know that the second half of modification was made in the last 3 months of development before the release? You can guess that this is linked to the announcement of Half-Life: Alyx in November 2019, and you will be absolutely right. After hearing about it I got so motivated, that I made a few last maps from the third chapter and the last 4 chapters in 3 months, because I wanted to get it released by the beginning of March, just before the new game by Valve. So after the release in a few months I received not big amount of feedback, despite that, it was still very useful and interesting for me to watch others play it. I noticed some new bugs that I never had before, like the broken cubemaps, which made the mod almost unplayable without some changes, it was also surprisingly very hardcore for players. Because of that, there was also a negative feedback and I must admit, that I took some of them not the best way I should have. All feedback and critisism is a good route to improvements and new content as long as it's detailed and made by competent people. A few months passed and the Director's Cut was released, which aimed to have fixed bugs and changes that I decided to make after the feedback.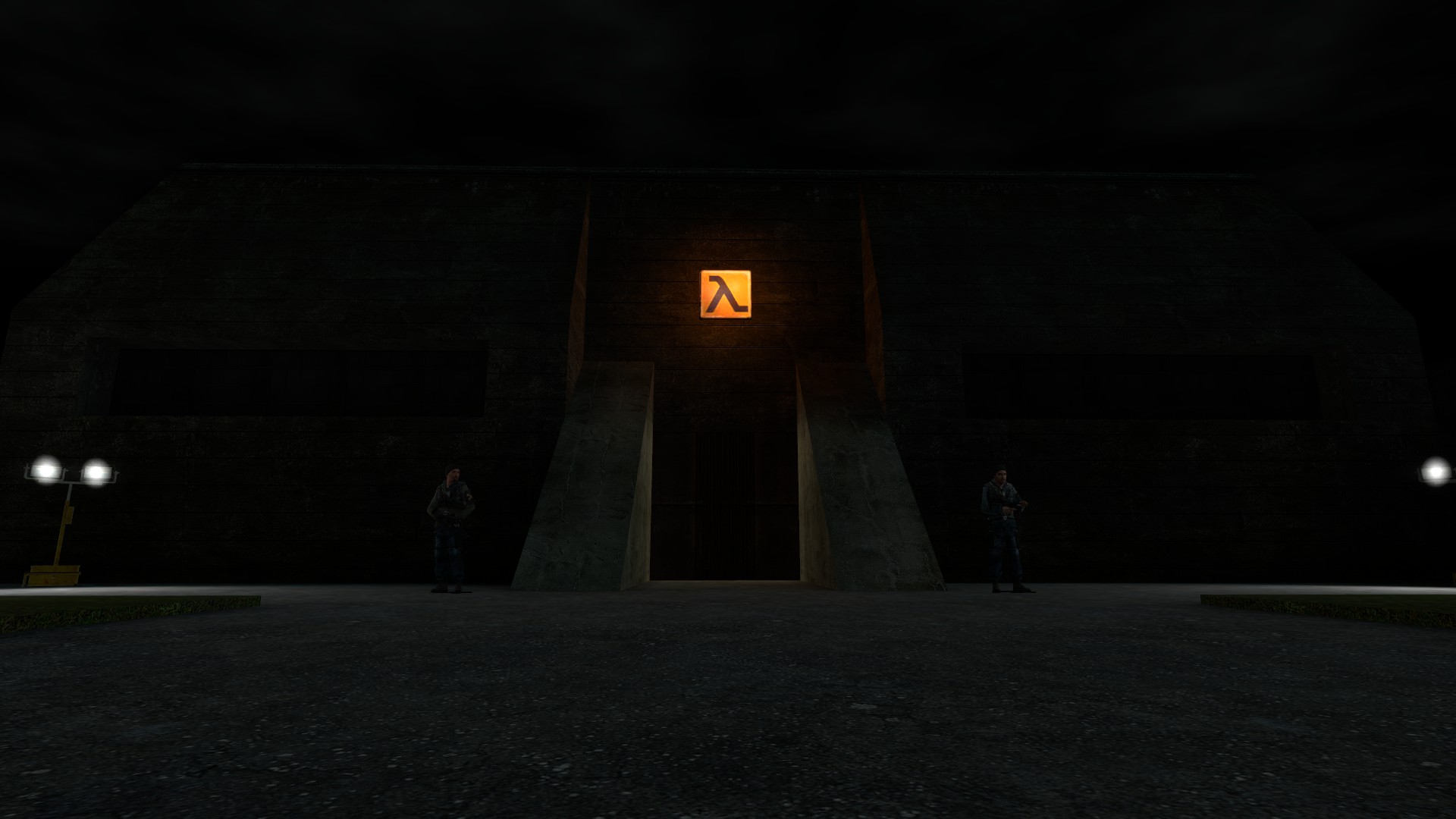 The rebel base was slightly changed to look just a little bit better than before. I just couldn't get rid of the lambda achievement logo in front, it may look ridiculous, but it gives some kind of spirit to the whole picture.
- What's Next? -
I have a big update planned for the next year. Almost a year passed after the original release, I've gained more skills and knowledge and it's time to return to my project once again, to make it look corresponding my today skills and present it in more official manner. But there's more... The subtitled documentary video about the whole development history of this, with explanations of every strange and not much decision I've made and my memories from the development period. Basically like Valve's in-game commentary mode, but in a video.
Here's some few sneak peaks...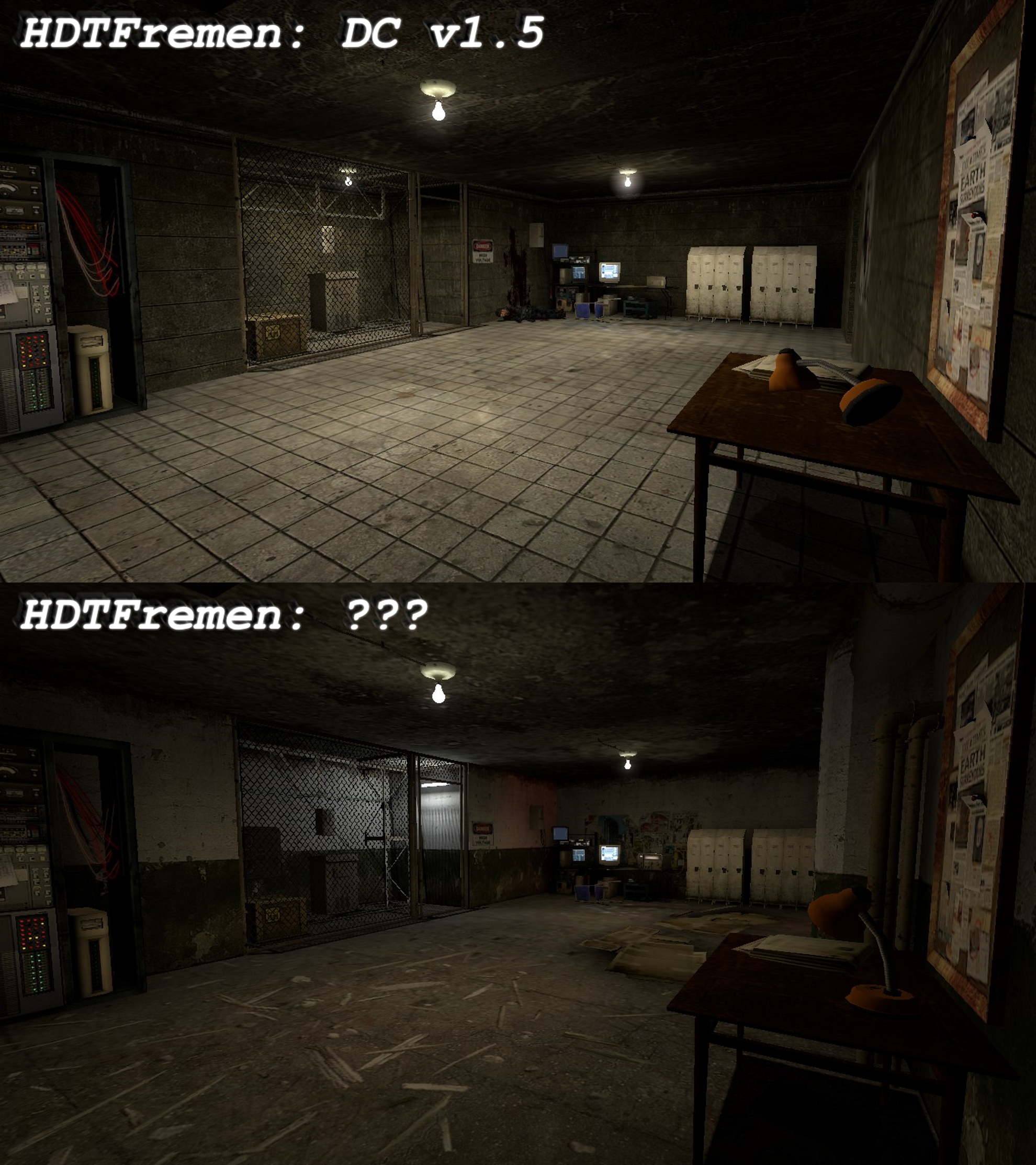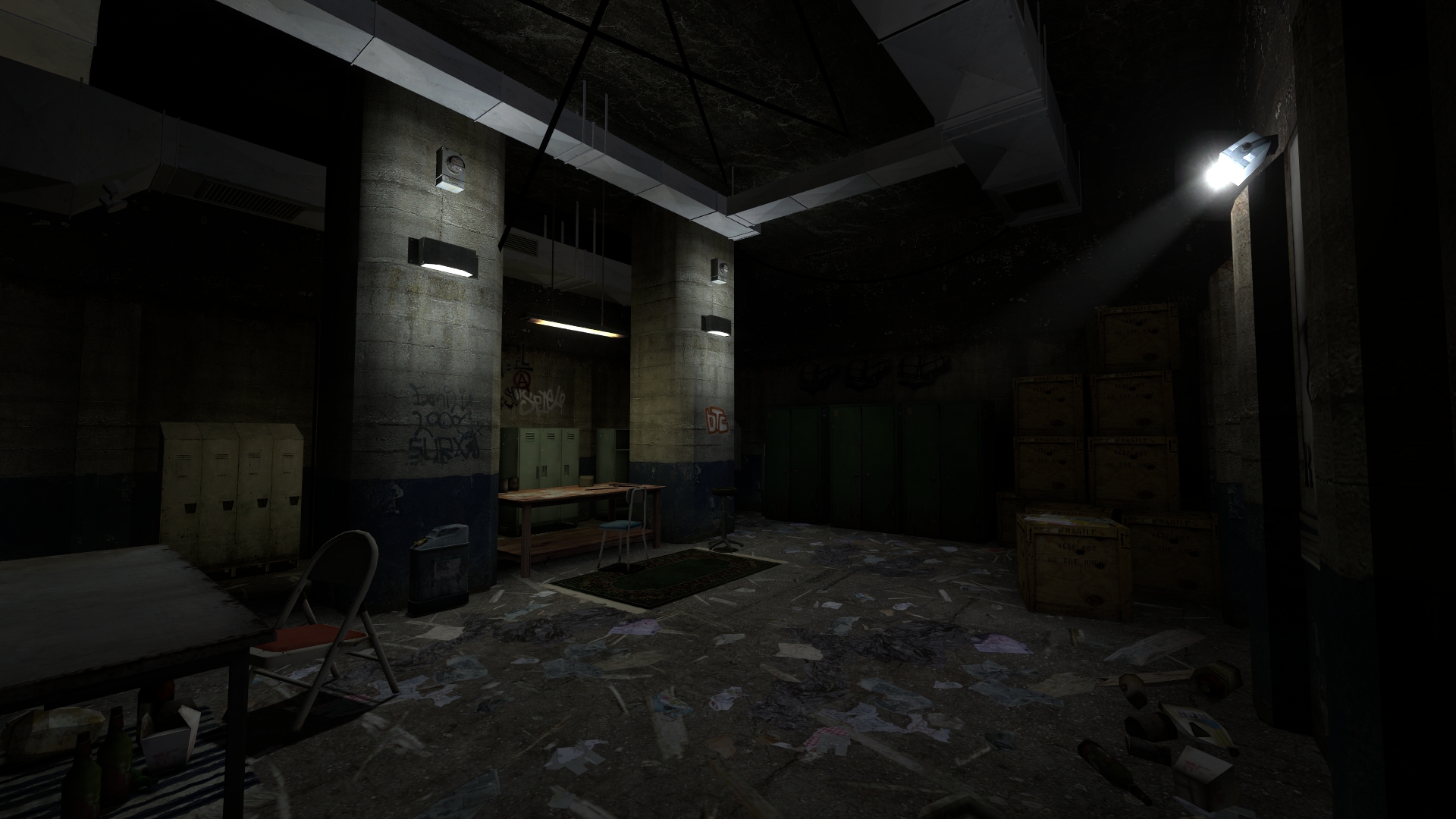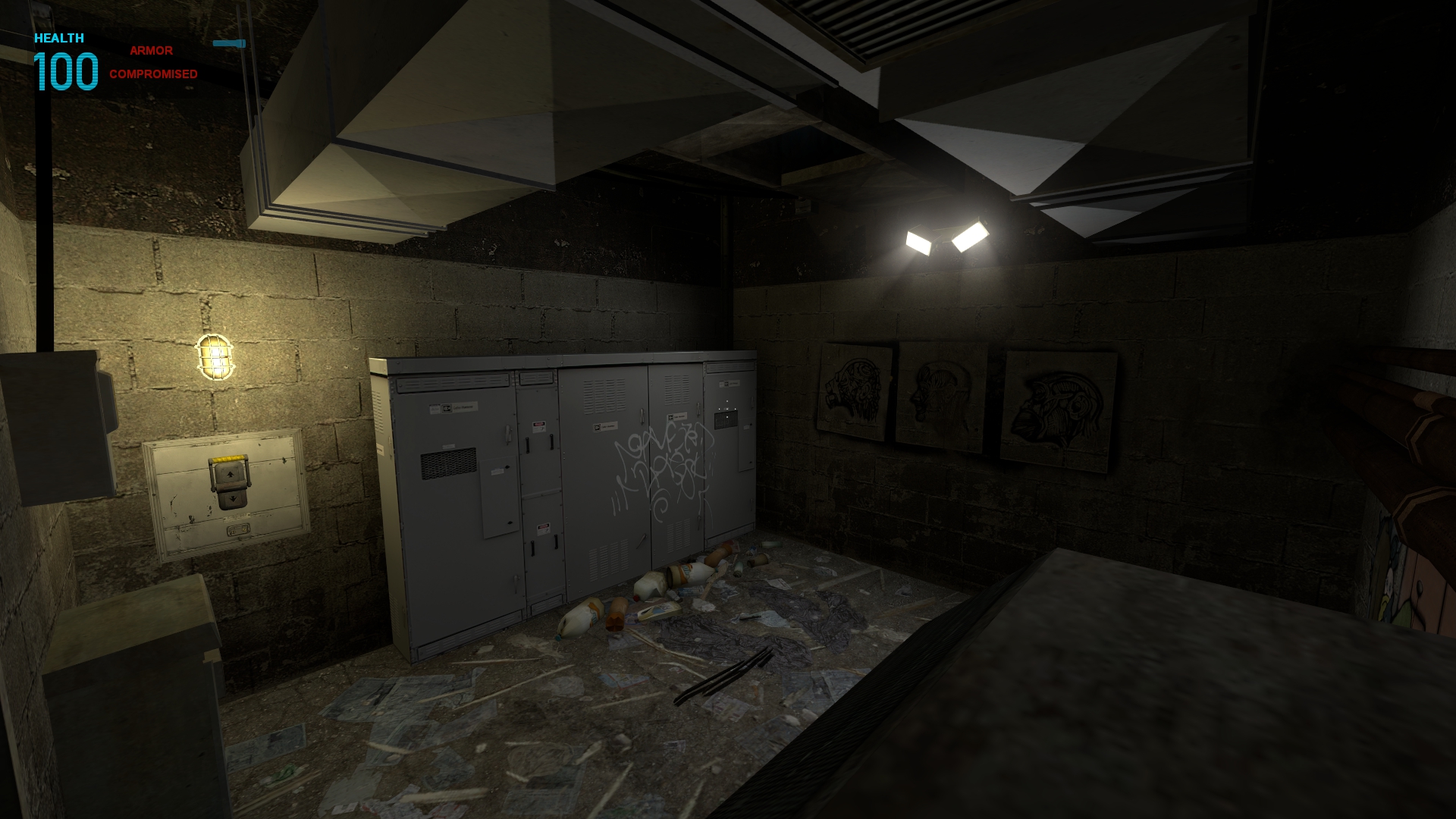 For now, the best you can do, is to check out the last version if you haven't yet and write your opinion in a review/comment. It's interesting for me to read them all.

So, that's it for now, I still have some work going. See you again, when the time comes...
---

CHAPTER 1 - DONE

CHAPTER 2 - 74%

CHAPTER 3 - 0%

CHAPTER 4 - 0%

CHAPTER 5 - 0%

CHAPTER 6 - 0%

CHAPTER 7 - 0%