It has been a few months since our last development video, so I thought I'd try to include some of our most recent happenings in the 11th edition. Unfortunately, I was not able to capture all of our work because I personally do not like making these videos over six minutes in length. So, for the work that wasn't included, I thought I'd show you some of the short clips/images here.
Our 11th Development video focuses on the capital ship prototype that is being developed, primarily, by Deety. He and I have spent many hours conversing over what we want capitals to be in the mod and thus far, I'm quite thrilled with the results. He's spent countless hours recording statistical data and coding it into the mod to bring these beautiful gigantic ships we have to life. With Deety's determination and work ethic and our new capital testing crew, we're inching closer to the final capital ship prototype. In addition to that, Deety has been requesting many custom capital effects that I've been assisting him with. You'll see that there are many new shield hit, hull hit and explosive effects, which have been a joint project of Deety and I. We are also using some of the work Why485 left us to further the immerse feel.
Another developer, W0dk4, has done some incredible things for the mod. His recent creations brought animations to our game. Through the tutorial he gave us, we were able to recreate many of the wing folding animations you see in the movies: Lambda Shuttle, B-Wing, X-Wing and ETA-2. In our next development video, I hope to show the wings folding appropriately when you engage the ships hyperspace drive. In addition to this, he also has written a FL Hook that increases the turning rate of fighters/bombers/interceptors when they go to 33% throttle. Those of you that have played X-Wing Vs. TIE Fighter or X-Wing Alliance know that this throttle percentage was the optimum level to turn quickly in the game.
As a personal mini project, I've been working on a new enter/exit hyperspace effect for the game to take away the standard Freelancer jump tunnel. Although it is still a work in progress, I've been quite happy with the results. The only sad thing is that there is no possible way to slow down the effect at the end of the sequence. This means that I cannot slow down the stars at the end.
Overfiend and Mirkha have also being working incredibly hard on hitboxing all the models in the game. I can assure you, that is no easy task. Fortunately, with our newest hitbox technique, which allows us to use infinite hitbox groups, they've been able to hitbox things that we only dreamed about. The image below is our 10km long Mon Calamari Shipyards generously donated by EvilleJedi.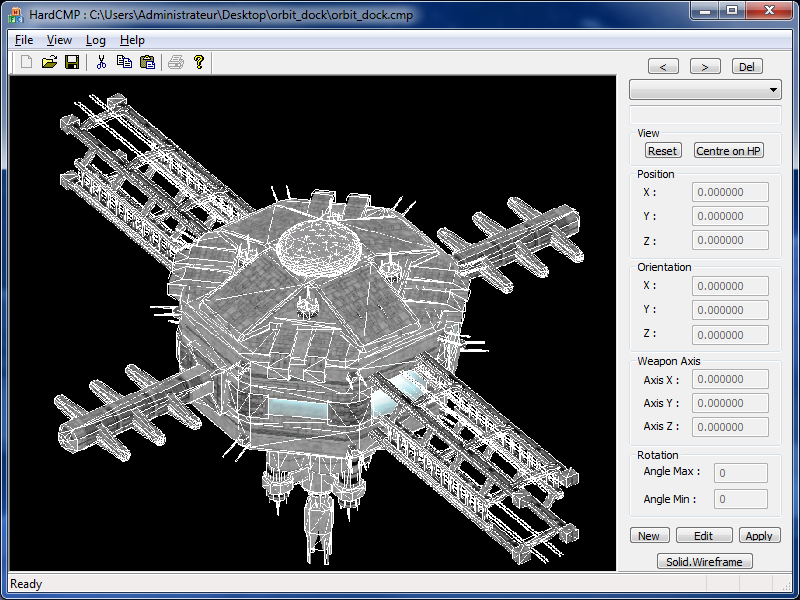 This hitbox took over 298 parts to make. But, we do believe it's paid off as you can see in these early images: 1 and 2.
Overfiend also has been working very hard on new Mon Calamari Cruiser textures as well. I won't get into this now as I've already discussed his work at length in my last news piece.
As always, if you have any questions, comments or suggestions, please feel free to post. And please click this link to keep up-to-date with Freeworlds: Tides of War.
------
Sushi