Performance is a huge issue for any mod or game development. Sure, it's every developer's dream to make the most incredible graphical experience as possible, but at the same time, if the computer cannot handle the content, gameplay will suffer. And, in the end, I think we can all agree, it's all about the gameplay.
So what are we doing over at FW:ToW to improve this? Well, over the past few months, we've started to notice a little bit of a slow down in systems that have a high amount of polygons. Fortunately, the Freelancer Engine allows us to create Level of Detail (LODs) models to remedy the slow down. Essentially, a LOD is a model that has less detail, sacrificing polygons, that displays at further distances. What this does is reduce the strain put on the graphic card from the model. Because, in the end, you won't be able to see tiny details on a A-Wing from one kilometer away.
Knowing this, Icewolf and I have been churning out LODs for all our 104 ship models and, in the past 3 weeks, have done 1/4 of the shiplist. Below are some of the images of the LODs:
MC 30c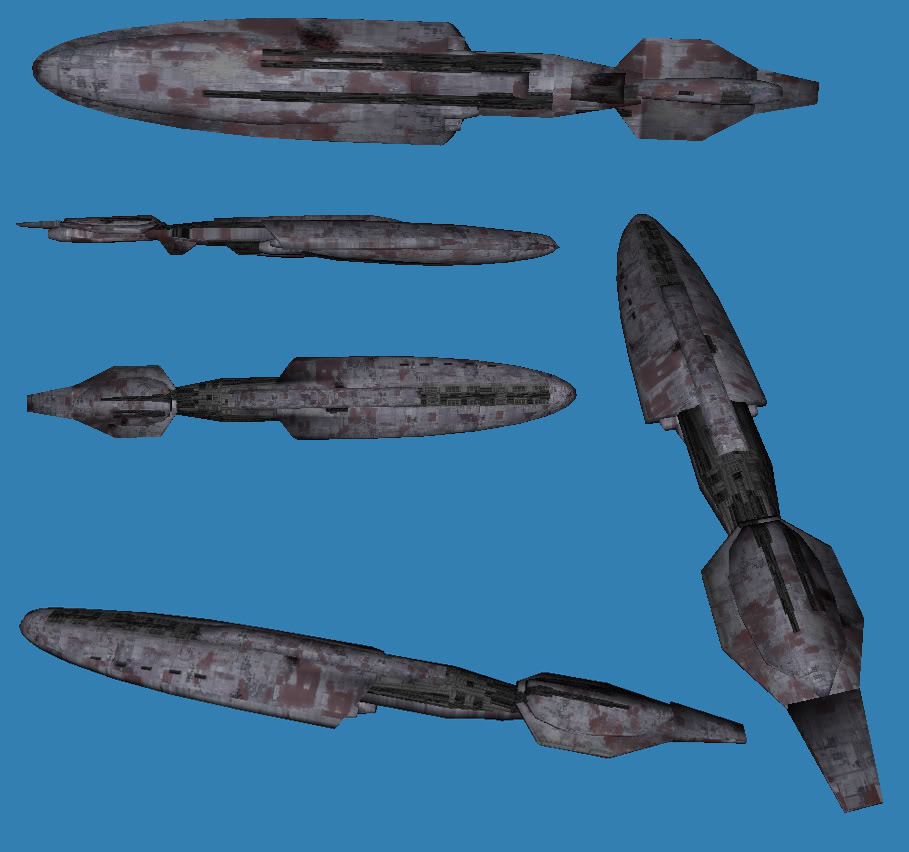 Z-95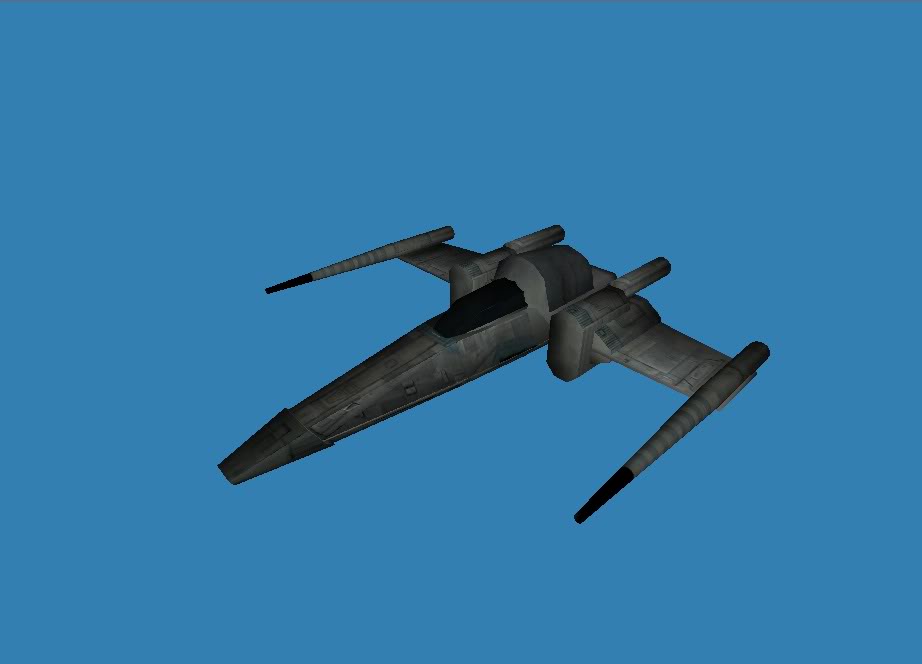 V-Wing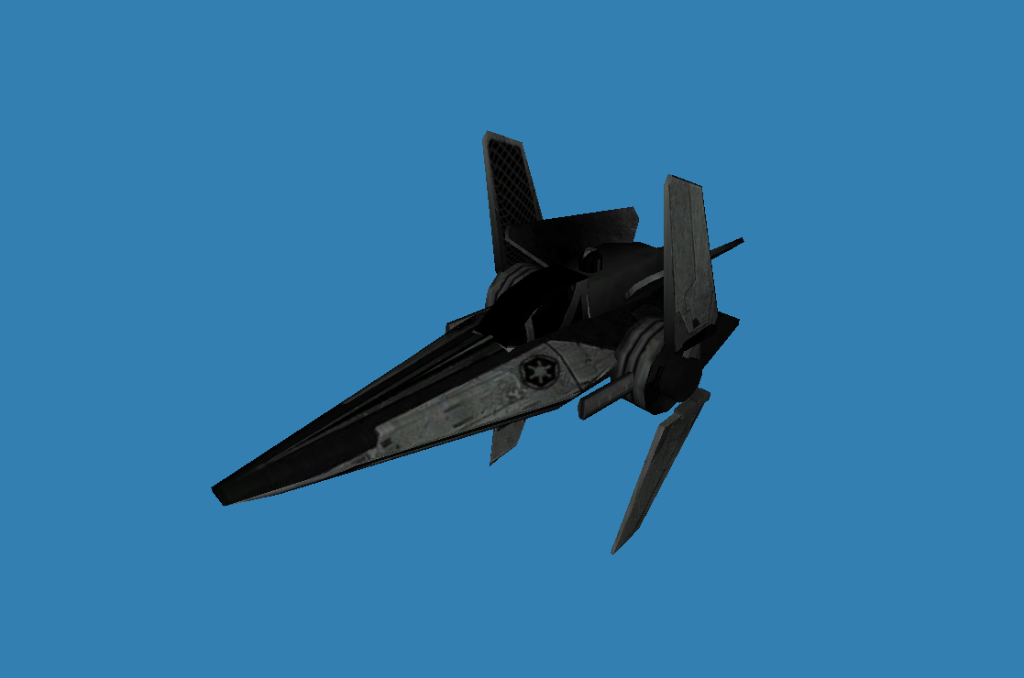 Here's a video of the concept. This one shows a 3 part LOD made by IceWolf for the MC80
The work involved in making these LODs is tedious, to say the least, but we've already noticed an improvement in the performance of the mod by doing this. Essentially, we have to make a new model for the ship and uvmap them. Each ship takes around an hour; more if it's more complex. In terms of how many polygon's we're saving the graphic cards from rendering, it's quite substantial :
Fighters:
Assault Gunboat = 4362 polygons AG LOD = 284 polygons
A-Wing = 5352 polygons AW LOD = 372 polygons
B-Wing = 5900 polygons BW LOD = 540 polygons
E-Wing = 3366 polygons EW LOD = 770 polygons
ETA-2 = 7497 polygons ETA-2 LOD = 474 polygons
K-Wing = 6338 polygons KW LOD = 982 polygons
X-Wing = 7461 polygons XW LOD = 846 polygons
Y-Wing = 4913 polygons YW LOD = 578 polygons
Z-95 = 6573 polygons Z95 LOD = 772 polygons
TIE Avenger = 7923 polygons TA LOD = 772 polygons
TIE Bomber = 8241 polygons TB LOD = 324 polygons
TIE Defender = 12117 polygons TD LOD = 432 polygons
TIE Fighter = 9703 polygons TF LOD = 314 polygons
TIE Interceptor = 8690 polygons TI LOD = 300 polygons
We also have some other plans to improve performance, but I'll write more about those when more is complete in the area.
In other news, for those looking for some nice eye candy, we've recently given the Corellian's a new capital ship. It's known as the Corellian Cruiser (Cruiser Class Capital Vessel) and it's a modified model of EvilleJedi. This work was also done by IceWolf, and I must say, I'm thrilled with the results.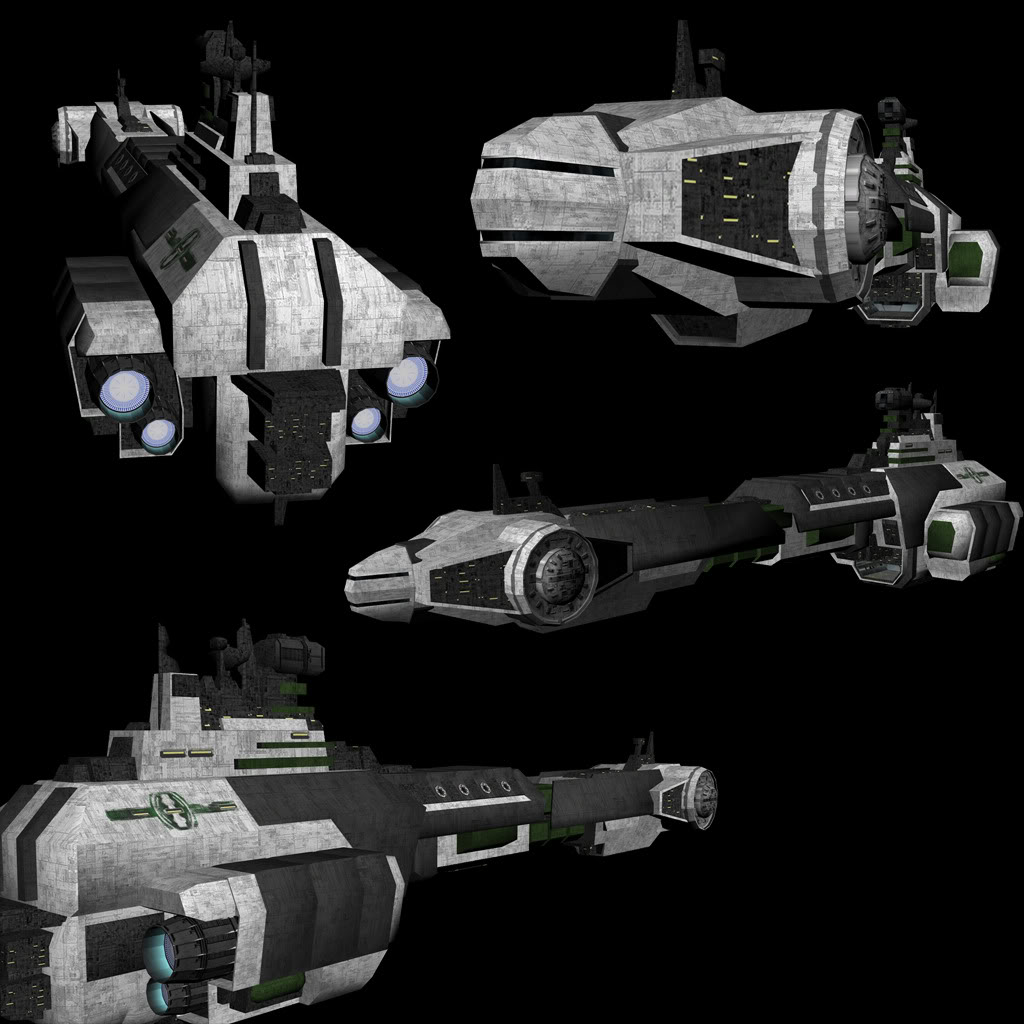 And here is a video of it in game:
***UPDATED***
This is an image of the new T-Wing texture that IceWolf just completed for the XWAUP T-Wing: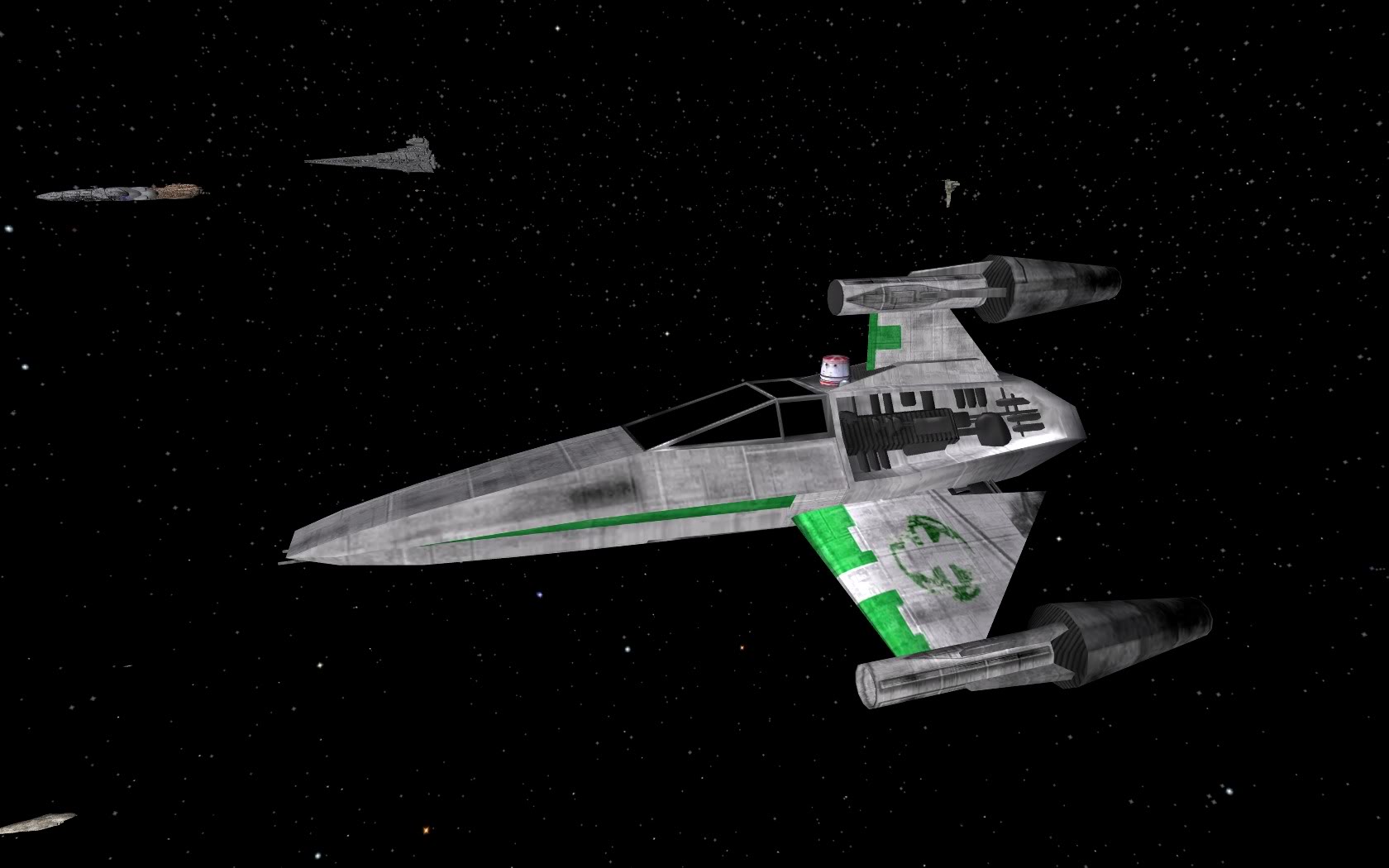 As always, any questions, comments or suggestions are appreciated!
Sushi