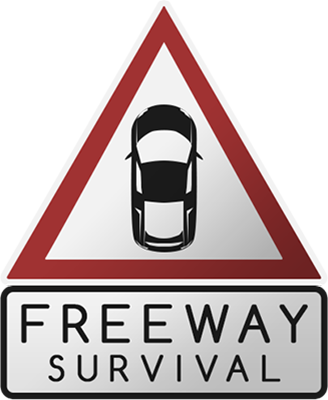 AN EASY TO PLAY, HARD TO MASTER
INFINITE RUNNER GAME!
Freeway Survival is now available to download, for free, on over 7000 Android devices from the Google Play Store:


Freeway Survival is compatible with smartphones and tablets with: Android 2.3 or Windows Phone 8 (any newer version is supported); an ARMv5(armeabi), ARMv7(armeabi-v7a), MIPS or x86 CPU at 600MHz or more; 512MB of RAM or more, any kind of GPU; a touch screen of at least 3 inches and around 40MB of available memory space are required.
The game is currently translated in English and Italian languages and is available in 27 countries\regions.
If you have an Android based device: check the Google Play Store page to know if the game is compatible with your device.
What is Freeway Survival?
Freeway Survival is a free to play (freemium) 2D, top view, driving infinite runner game where you have to avoid incoming traffic and/or destroy it with rockets, shockwaves and many other power-ups!

For more information about Freeway Survival: check its summary here on slidedb\indiedb for a list of current features or visit the game's official web site.
Screenshots!