Hello everyone! Today I decided to make some new things for Freddy in Space based on some new knowledge that I have gained on the way GZDOOM works!


This update includes, first and foremost- a brand new weapon! This weapon is called the Laser-Launcher prototype, and it is basically the Rocket Launcher. This weapon's main firing mode shoots out a ball of pure laser energy that can take out the fodder enemies like Imps usually in a single hit. The Alt-Fire for this weapon loads the weapon instantly, without any buildup. This causes a melee attack that deals the same damage that the laser rockets do, and it costs no ammo whatsoever.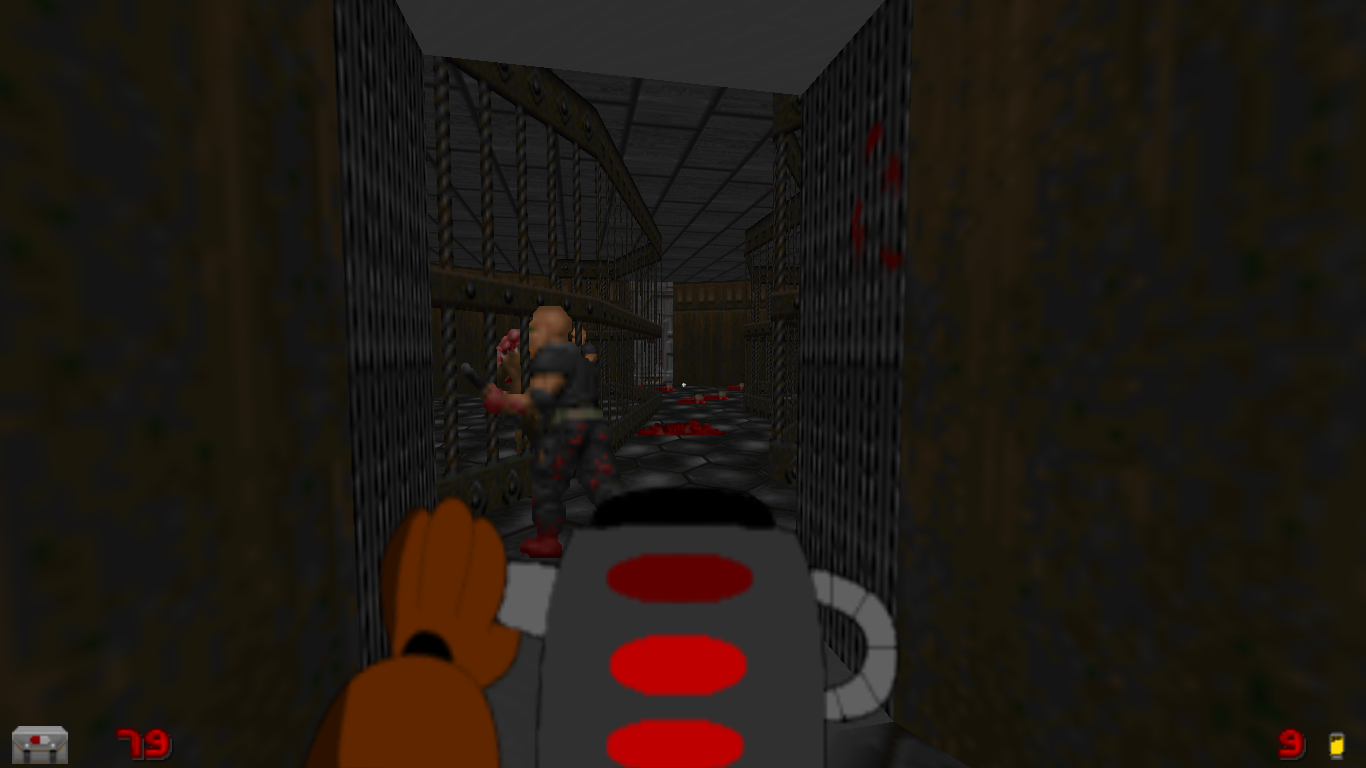 Also, now the Fists, Laser Pistol (starter one and 9000), the LaserSaw, and the SuperBurner 500 all have Alt-Fires, and I plan to add Alt-Fires to every weapon.
Laser Pistol Alt: Fires a burst of weaker lasers with long cooldown, consumes ammo
Laser Pistol 9000: Loads multiple reserves, and rapid-fires a barrage of lasers with long cooldown
LaserSaw: Weaker version of the original Chainsaw attack, regens health up to 75%
Fists: Punches with the right fist, does more damage and attacks faster
SuperBurner 5000: Rapid-fires weaker versions of the Burner Lasers that cost less ammo, but deals less damage
The map is updated too, with more decorations and a single secret.
That's all for now. Have fun!