Hi guys, for those that don't know who I am, my name is Daoud "David" Jaber, and I am the Project Director of Enraged Entertainment. For the past 3 months, we have not been up to date with our social media, and it is largely due to the fact that what we are aiming for may be too great to achieve right at this moment. But, we've managed to re-construct not only our team, but many of the things we that were necessary to change, such as the story of our game, the change from "Liberico" to "LIBERIKO", and even a change in Kane Reaver's faction name for the future Alpha release.
Current Issues
The main issue our team is facing right now, is time constraints such as school, or work. What we managed to achieve so far was great, but it's time for the next step. It's time for the final push into the Alpha stage, and we just need the select few that are willing to help us on our feet. We are still in need of a few assets for the map, yet we are lacking an active architectural modeler. We still need programmers to program the game-modes we want to feature, as well as some vehicles to include, and more weapons. We have a few weapons, we have a few character models, and a few vehicles, as well as enough assets to create a basic map, but we don't want to release another basic FPS on the market, with the ideas in mind that have yet to be tested, we may be able to create the next big thing ONLY if it's done correctly and everything is in balance.
"C" to "K"?
We switched out the C simply because of a meat-selling website that used the name Liberico, so we thought that changing the "C" to a "K" would make it look unique in its own way.
Other Changes
The story to the game itself has been slightly changed as well, however that will be shown on the updated LIBERIKO game page. However what I can mention right now, is that we've changed the faction name for the antagonists in the multi-player. Rather than calling them the KRM (Kane Reavers Military), we didn't want to present Kane Reaver as some type of arrogant, self centered leader, so the faction will now take on the new name of the EDA, or the Executive Defense Agency.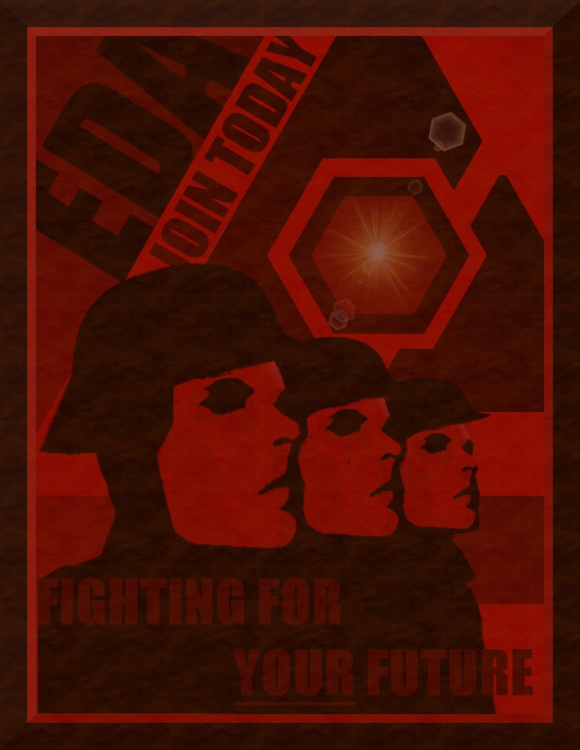 (EDA Propaganda Poster)